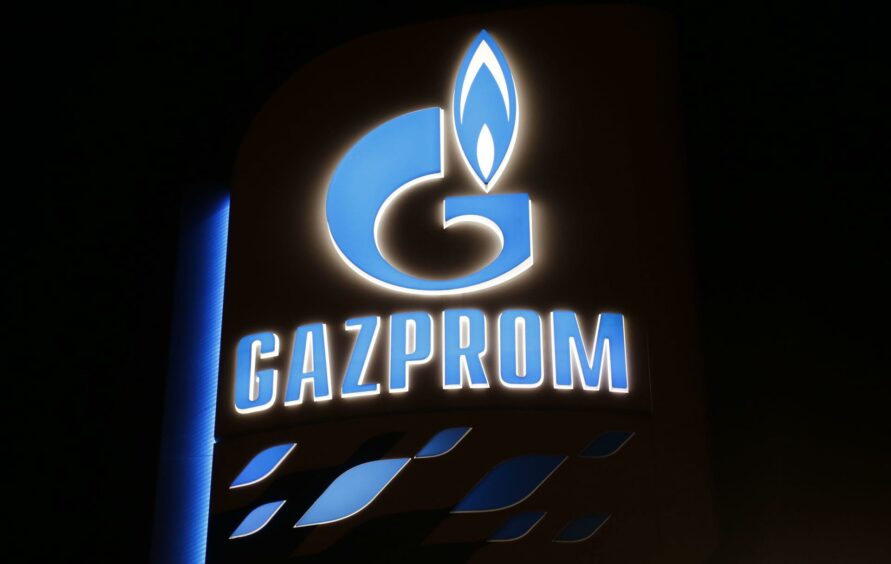 Russian state-owned gas giant Gazprom has paid itself a dividend of £28.7m over profits made from its business in the UK North Sea.
The firm's subsidiary for the UK sector raked in profits of £36m after a loss of £15m loss in 2020.
In its latest accounts, Gazprom International UK Ltd said the main driver was the surge in gas prices, up from 9.26 euros per megawatt hour in 2020 to 45.7/ MWh in 2021, which was brought on in large part by Russia's invasion of Ukraine.
Gazprom International UK Ltd made pre-tax profits of £42m during 2021, on revenues of £50.4m.
As a result, the firm said it would pay its immediate parent, based in the Netherlands, £28.7m. The Netherlands parent is ultimately controlled by the Russian state-owned giant.
Gazprom has stakes in five licences in the UK sector, operated by Germany's Wintershall DEA.
The firm said its principal activities "relate to the investment into development and production of natural gas from Sillimanite field in the North Sea".
Sillimanite, in the Southern North Sea, stretches across the Anglo-Dutch border, with produced gas going to the Neptune Energy operated D15-A production platform.
The North Sea Transition Authority was asked to comment on the status of Gazprom's licences in the UK, and whether it intends to revoke them, but said it does not comment on individual licensing decisions.
A UK Government spokesperson said: "In light of Putin's illegal invasion of Ukraine and weaponisation of energy, the government has sanctioned Gazprom and the CEO as well as taken steps to end all imports of Russian fossil fuels including a ban of oil and gas products.
"These fields do not supply gas to the UK and the North Sea Transition Authority has strict processes in place for issuing licences."
Svitlana Romanko, founder of Ukrainian climate group Razom We Stand, told DeSmog that she was "shocked" that Gazprom was still being allowed to "fund Russia's war machine" from North Sea profits.
Climate activist Tessa Khan told the publication: "When the chancellor talks of looking for new ways to clamp down on Putin's funding streams, this seems like a blindingly obvious place to start."
Recommended for you

Does the UK need more North Sea licensing? We ask the regulator