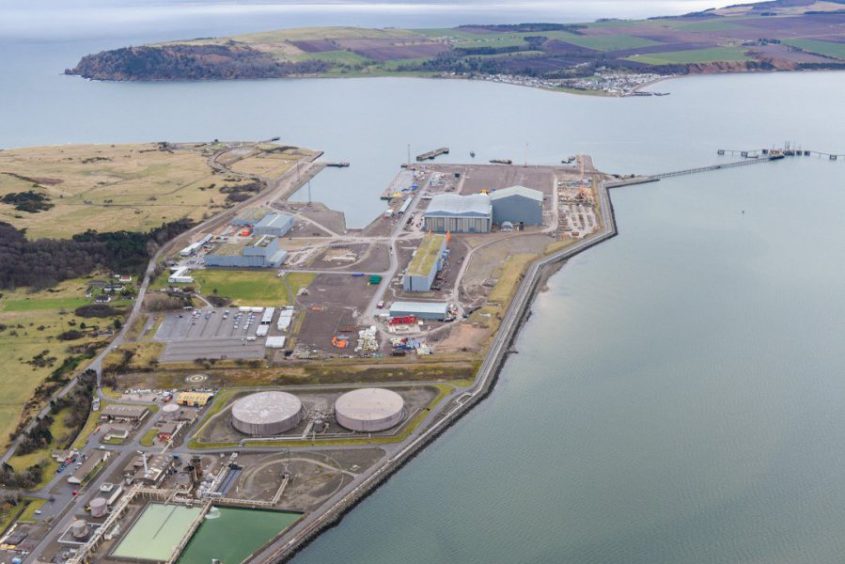 Aberdeen-based Repsol Sinopec has signed a deal with Liberty Industrial for the decontamination, demolition and site remediation of Nigg Oil Terminal.
Planning and engineering work will begin by the end of the year with decommissioning work starting in 2023 with a goal of completion by 2025, at which point the terminal will be handed back to the leaseholder Global Energy Group.
The 75-acre facility consists of a large-scale crude oil process, storage and export facility that will require decontamination prior to the demolition and site remediation process.
Liberty is set to ensure all hazards are identified, and handled correctly and safely, while working alongside Repsol Sinopec project and site teams.
Liberty is a deconstruction, and remediation services firm based in Australia with UK offices in Teeside.
The Nigg Oil Terminal was commissioned in 1981 by the British National Oil Corporation as part of the Beatrice complex development.
Earlier this year Respol Sinopec's then-chief executive, Jose Luis Muñoz told Energy Voice that the firm is ramping up decommissioning investment.
Vice president of decommissioning and energy transition at Respol Sinopec, Adam Sheikh, said: "We aim to deliver one of the North Sea's most ambitious decommissioning programmes in the years ahead – including the full decommissioning of our Nigg Onshore Terminal.
"This contract award represents a significant milestone in our decommissioning journey and my thanks go to the teams for getting us to this stage.
"As a company we intend to deliver outstanding decommissioning minimising environmental impact and as cost-efficiently as possible."
Respol Sinpec's decommissioning project manager, Simon Reid, added: "A comprehensive tender process was followed inviting the UK's leading onshore decommissioning contractors to submit proposals for the project.
"The technical evaluation focused on the contractor's ability to demonstrate safe and robust methods, with a clear understanding of the hazardous inventories, to deliver the decommissioning scope in line with company and regulatory requirements in an efficient and fit for purpose manner."
Contracts Director at Liberty, Jon Sowerby, commented: "The decommissioning project being undertaken by Repsol Sinopec at Nigg encompasses all Liberty Industrial's specialist and innovative service.
"This is a significant milestone in the history of the Nigg site, and Liberty Industrial is excited to be part of it."
Nig Oil Refinery after 41 years
Repsol Sinopec handed over ownership of the refinery jetty to Global Energy Group in 2019.
This came as the facility stopped receiving throughput since production ceased from the Beatrice field in the Moray Firth.
Beatrice supplied Nigg for 35 years before the field ceased production in 2016.
At the time, the terminal employed 40 staff which were supplied by Wood Group.
Last year, Global Energy Group announced looked to make the terminal green as it struck a deal with the world's second-largest producer of methanol, Proman to develop green energy.
The initiative was named the "Cromarty Clean Fuels Project".
Recommended for you

Repsol Sinopec reprimanded after unplanned gas release on Piper Bravo