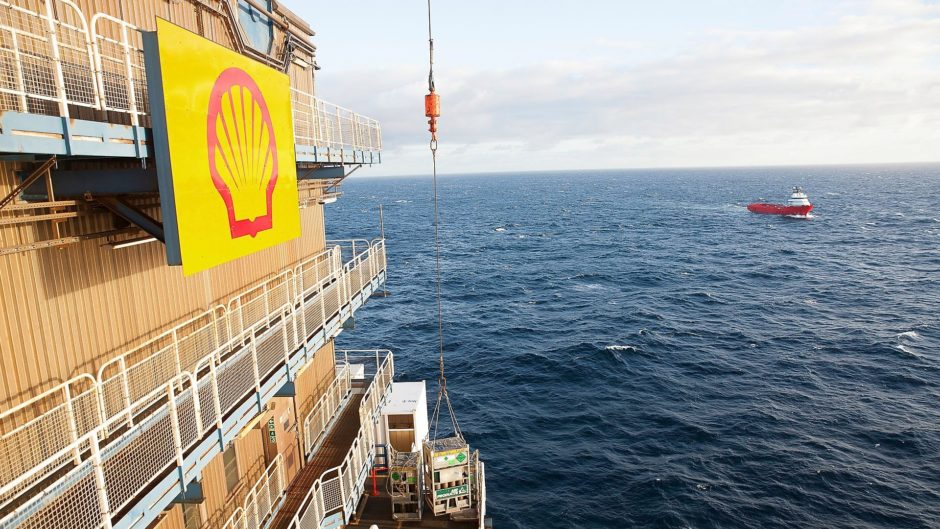 Windfall tax measures in the UK and EU are expected to see Shell (LON: SHEL) take on a $2bn liability during Q4, the energy giant has said.
In an update note ahead of its quarterly results, the firm said the increased UK Energy Profits Levy, alongside the "solidarity contribution" in the EU (effectively a windfall tax) will see it take on a deferred tax impact of $2bn.
Shell said this will not impact its Q4 2022 adjusted earnings as these will be reported as "identified items".
It comes as the oil major has enjoyed whopping profits this year, reporting $26bn pre-tax in Q2 and $11.4bn in its last set of Q3 results in October.
North Sea boss at Shell Simon Roddy told Energy Voice last month that the firm expects to pay "hundreds of millions" in tax over the coming years.
That came after he was part of a meeting with Chancellor Jeremy Hunt over the windfall tax, which was recently hiked by 10% to an overall industry tax rate of 75%.
Mr Roddy said dialogue was "constructive", but warned against undermining investment stability.
"We are a long-term business. Investment capital will go to the most stable environment and the introduction and then changes to the EPL has really not helped that stability.
"We will continue to advocate for further investment stability which has obviously been undermined by that."
In September, the EU Commission proposed new regulation on fossil fuel producers and low-cost electricity generating companies.
The temporary "solidarity contribution" is being levied on the "surplus taxable profits" on oil, gas, coal and refinery sectors.
Some outrage was caused in October, during Shell's Q3 results, when it revealed it paid nothing in windfall tax in the North Sea in October when it reported $11.4bn pre-tax profits.
The firm had, however, written down $360m for future payments.
The lack of payments in Q3 were due to an investment incentive linked to the levy – at present, firms can claim back 91 pence on every pound spent through new investment.
However a UK parliamentary group this week described the incentive as "perverse", saying such incentives – not currently available to power firms – should be extended to electricity generators.
The Environmental Audit Committee claimed the oil and gas industry is being "massively subsidised" by the EPL and "could lead to loss-making investments being rendered commercial".
Recommended for you

Treasury expects £11bn taxes from North Sea in 2022