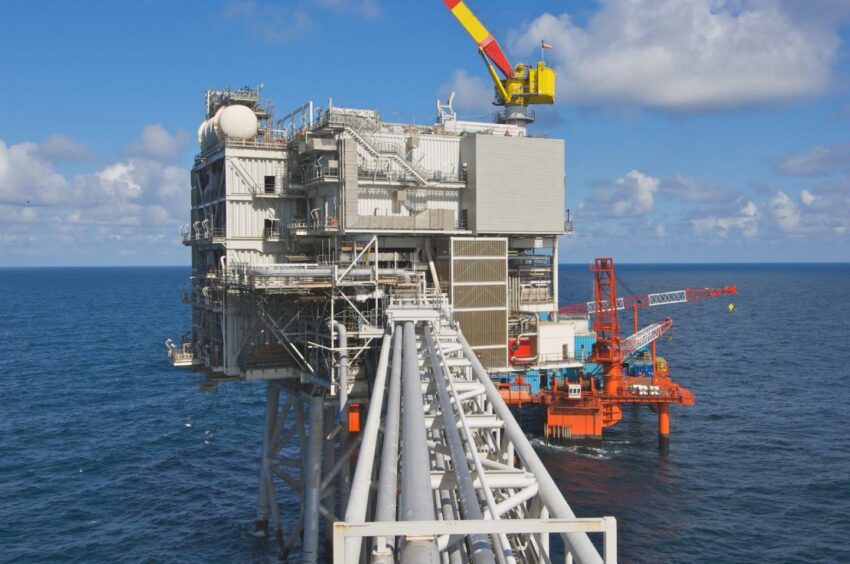 Rishi Sunak and Jeremy Hunt are being held responsible for planned job losses at the UK North Sea's largest producer.
Westminster "ignored industry warnings and now people in our region are paying with their livelihoods", says Aberdeen and Grampian Chamber of Commerce (AGCC).
Senior figures in the north-east oil and gas sector are responding to Harbour Energy's (LON: HBR) shock plans to axe what is understood to be hundreds of jobs in the region.
It comes after the UK Government raised the headline rate of tax on oil and gas producers twice in a matter of months.
In May, Mr Sunak, the Chancellor at the time, imposed an initial windfall tax on the sector of 25% for a combined levy of 65%.
Then, in November, Mr Hunt went further, increasing the energy profits levy by a further 10%, extending in until 2028, even in oil prices fall.
An investment relief mechanism is in place to soften the blow, but for companies with large producing assets and no huge capital projects – like Harbour – that is of little solace.
Populism over pragmatism
Russell Borthwick, chief executive of AGCC says "this is what happens when politicians put populism before pragmatism", adding that warnings about "disinvestment and job losses" are coming home to roost.
He said: "Less than a year ago, it would have been unconceivable to think that Harbour Energy had chosen not to bid in the latest licencing round and are consulting with staff about 'significant' redundancies. But today, this is the situation."
He added: "The blame for these job losses lies firmly at the door of Rishi Sunak (architect of EPL) and Jeremy Hunt (who removed the price floor). They ignored industry warnings. Now people in our region are paying with their livelihoods and the prospect of domestic energy security and the UK becoming a leading player in renewable energy is disappearing over the horizon. Others are in the game.
"The Treasury is now banking £2.1billion per month in tax revenues from companies operating in the North Sea, yet oil prices have pretty much returned to where they were before the Ukraine conflict. So where are the 'excess profits'?"
You were warned
In addition to laying workers off, Harbour is cutting its planned UK investment, and is no longer pursuing "certain opportunities".
It already confirmed it wouldn't be taking part in the latest North Sea exploration licesing round, and on Thursday the company said is not going ahead with a planned well at the Elgin Franklin field.
John McCoubrey, a chartered petroleum engineer, said on LinkedIn: "The primary objective of oil and gas companies is not to drill wells and produce oil and gas: it is to deliver value to shareholders. Everything else is just a means to achieving this goal.
"The successful application of new technology and engineering methods to projects is almost worthless if the costs saved and value added is then immediately swallowed up by punitive taxation."
Another user said: "Here's to all of those commentators who were screaming for an additional windfall tax to be imposed.
"As we see with Harbour, if they don't go ahead with marginal development all of those project jobs and supply chain expenditure does not happen = less tax coming in. Even worse,job cuts from the existing workforce = more tax & NI not coming in and people out of work having to claim benefits."
One person even linked the news to North Sea's current worker shortage, saying "round and around we go – they had just started recruiting again after years of cut backs. Not much wonder people are leaving the oil and gas industry as no chance of having a career these days".
West Africa trumps North Sea for investors
Mr Borthwick has spoken to "one senior industry figure" who says investors now view "West Africa as less of a basket case than the North Sea".
"If that is not a wake-up call for UK policy makers, then goodness knows what will be. But they appear not to be listening," he said.
"This cannot be allowed to continue and we urge the Prime Minister and his Chancellor to visit Aberdeen as a matter of urgency to hear from businesses about the impact their energy and taxation policies are having on the ground and the changes in approach that are urgently required."
Martin Findlay, office senior partner at KPMG UK in Aberdeen, simply said: "So a 75% (seventy five per cent) tax rate has consequences. And not those unforeseen type consequences. Who knew?"
Recommended for you

Sturgeon: those calling energy strategy a 'betrayal' haven't read it properly