A North Sea oil rig has arrived in Dundee after one of its workers went missing.
A major search operation was launched after the man suspectedly fell into the sea from the Valaris 121 platform on Sunday night.
The incident happened about 100 miles offshore.
The platform is currently contracted out to Harbour Energy, the largest producer in the UK North Sea.
Search for missing oil rig worker called off
Multiple emergency rescue teams worked through the night on Sunday in an attempt to locate the missing 50-year-old man.
But the search was called off at 7am on Monday following an extensive search of the area.
It was confirmed all remaining 53 employees aboard the rig were accounted for.
Online data showed the rig was moving towards the shore at the time of the incident.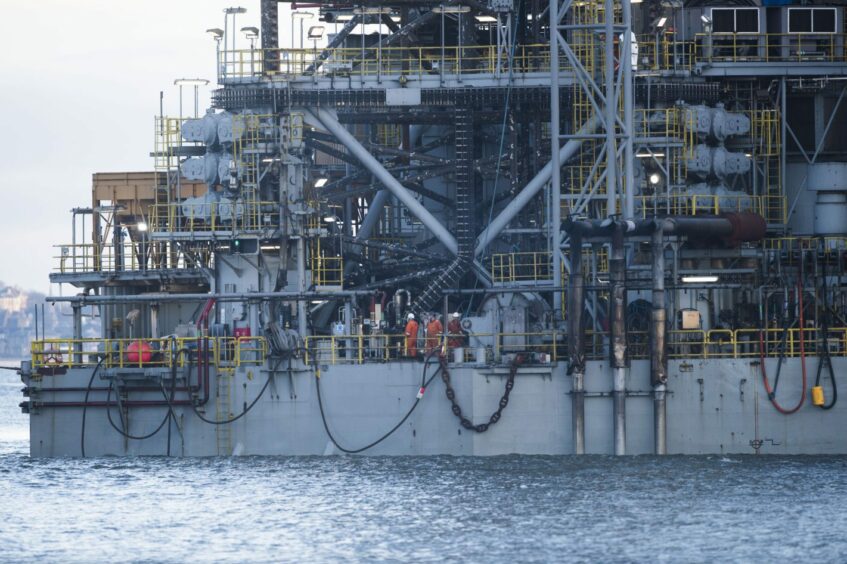 Website Vessel Finder showed Valaris 121 arriving into Dundee on Tuesday afternoon.
The rig docked at Port of Dundee at around 4pm with the assistance of four tug boats.
It is not clear how long the rig will spend in the city.
Valaris issued a holding statement on Tuesday noting that all workers on board are accounted for, but has not released any details around the circumstances of the incident.
The identity of the missing man has not been confirmed but Valaris says his family has been informed.
Enquiries are meanwhile being carried out by the police.
A Police Scotland spokeswoman said: "Around 9.20pm on Sunday January 22, officers received a report of a 50-year-old man missing from an oil rig in the North Sea.
"Police are liaising with partner agencies to establish the full circumstances."
Recommended for you

'Staggering situation' as UK regulators not investigating North Sea rig incident