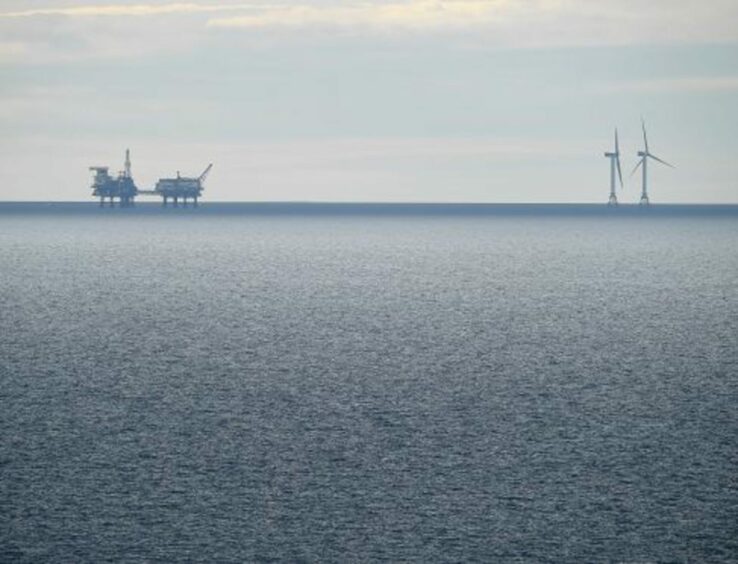 Concerns have been raised about the unintended consequences of the UK Government's subsidy for electrifying oil and gas platforms.
Flotation Energy's Alexander Quayle says the support, included as part of the energy profits levy (EPL), is a "very strong incentive" for North Sea companies to decarbonise their operations.
But he voiced concerns that the investment allowance may not be "appropriately focussed", meaning it could distort companies' choice of electrification solution.
Speaking at Scottish Renewables Offshore Wind Conference in Glasgow, Mr Quayle said: "Within the EPL, the oil and gas windfall tax, there is a very strong investment allowance for decarbonisation that is geared towards works for electrification.
"It is a very strong incentive for oil and gas companies to invest, which does potentially take away a big chunk of the uncertainty around brownfield modifications.
"As a wind developer, we're quite concerned that the investment allowance is appropriately focussed on those brownfield locations.
"The last thing we want to do, and I don't think anyone is proposing this, is for that allowance to start supporting cable-from-shore type solutions, where you're installing a dedicated grid connection for 10 years at the taxpayers expense – that won't fly."
Dollars to decarbonise
Announced as part of the increase to the windfall tax in November, Westminster's decarbonisation sweetener was the only ray of light for the oil and gas industry.
The original EPL, unveiled in May, included an 80% investment allowance that means, combined with other measures, North Sea firms got £91.25 back for every £100 spent on oil and gas projects.
Under the updated EPL, companies can claim £91.40 for every £100 invested.
For electrification that goes further, and means firms spending £100 on decarbonisation will receive £109.25 back.
Government are currently "working through the detail" of the subsidy, with an update on the finer points expected towards the end of March.
Graeme Rogerson from the Net Zero Technology Centre (NZTC) added: "It will be interesting to see what comes out of that, because it could have an impact."
NSTA commitment
The UK oil and gas industry has committed, in the landmark North Sea Transition Deal, to cut operational emissions in half by 2030, and electrifying specific platforms will be key in achieving that.
While a power-from-shore scheme could be suitable for some assets – it has been implemented in Norway – floating offshore wind is expected to make the biggest difference.
That is the key focus of the INTOG process, an ongoing leasing round specifically aimed at decarbonising oil and gas.
Work is ongoing to explore powering platforms using floating wind farms, which are then connected to the grid, allowing excess energy to be exported.
That is the "most efficient but ambitious" solution, Offshore Energies UK's wind and renewables manager Thibaut Cheret told the conference.
"It is very complex, in terms of engineering, licensing and readiness for the timeframes we are looking at."
Time to get cracking
Flotation is one of a number of companies bidding in INTOG, and Mr Quayle pressed home the need for speed in getting projects up and running.
He said: "The pathway to 2030 is a tight timescale for 50% reduction, but it's actually more urgent than that. If you look at the lifetime of facilities, many of them will run into the 2030s, but not the 2040s.
"So if you try to electrify with a deadline of 2030 with INTOG, then you're going to be too late because your business case won't stand up."
Recommended for you

NSTA: £4bn of North Sea developments approved in 2023