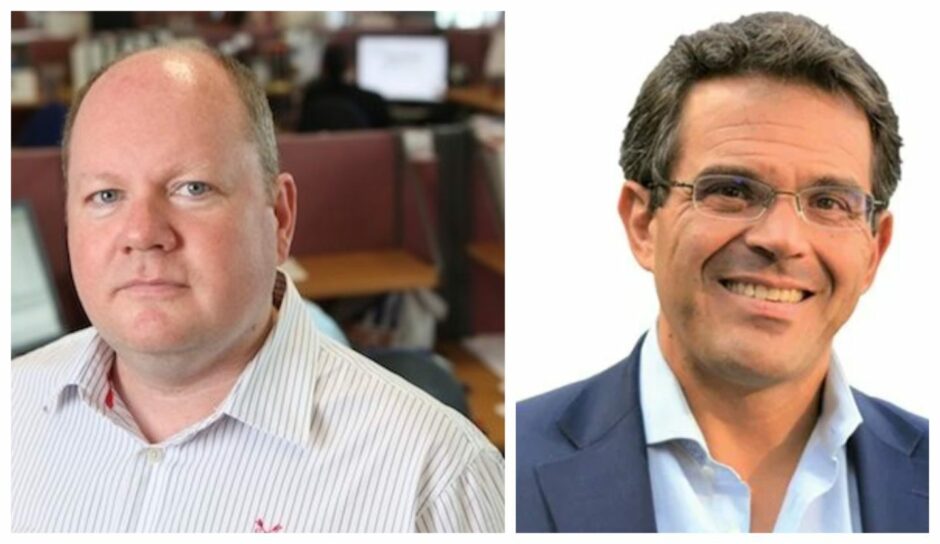 NEO Energy, the UK's fifth-largest North Sea oil and gas operator, has named Nexen veteran Paul Harris as its new CEO.
Mr Harris replaces Russ Alton who, alongside CFO Rob Adams, has decided to depart the company. Robert Gair is named the new chief financial officer.
In a statement NEO Energy, which is owned by Norway private equity player HitecVision, said the pair "have decided that now is the right time to step down from their roles".
Mr Alton, a specialist in mergers and acquisitions (M&A), has been replaced by Paul Harris who is currently the chief operating officer at NEO (a role he is retaining) and has a background in process engineering and project management.
Mr Harris spent around 17 years at Nexen, including more than a decade in project management roles at the Buzzard oilfield and Golden Eagle developments in the UK.
Before joining NEO as COO in December 2019, he was managing director of Garbeth Energy.
NEO Energy and Hitec thanked Russ Alton and Rob Adams for their work having "presided over NEO's material growth" and their "significant contribution and effort".
The statement did not include comments from either of the pair, however Rob Adams posted his thanks on social media.
He said: "I am today stepping down from my position as NEO Energy's CFO after 3 very busy years.
"When I joined in January 2020 the focus was on growth and I have been fortunate to have been part of NEO's journey as it built up into the 5th largest oil and gas exploration and production company in the UK, a successful business with a strong license to operate and delivering significant value to its owner HitecVision.
"I would like to thank HitecVision for giving me the opportunity to contribute to this journey, and all my excellent colleagues for helping me along the way.
"Now is the right time to step down from my role as the future focus will be more on operational excellence and organic delivery. I am looking forward to spending some long overdue quality time with my family and seeing what the next chapter holds."
Growth, growth…growth?
Despite the changes, NEO said its ambition remains "to be the UK basin's leading operator", though hinted at a change in tack more focused on operational success.
"The changes announced today will support the focus on operational excellence and organic delivery."
NEO made no mention of the investment environment in the UK, which has been rocked by the windfall tax and the threat of an antagonistic Labour government within two years.
Throughout Alton's time in charge, NEO focused on M&A to deliver the growth it sought – and delivered on that tactic.
The first big deal, shortly after Alton joined, was completion of a package of assets for French oil major (then-named) Total.
NEO followed that up in 2021 with the acquisition of Zennor Petroleum, and ExxonMobil's stakes in a package of assets across the North Sea.
Last year NEO completed the acquisition of the North Sea assets of Japan's JX Nippon in a $1.6bn deal.
According to its latest set of accounts, for the 2021 financial year, the group had 158 employees.
It also reported profit of $455.9m during the year to Dec 31 and production of 32,359 barrels of oil equivalent per day.
Net debt totalled $1.075bn.
Recommended for you

Deal: NEO Energy takes over Buchan field operatorship from Jersey