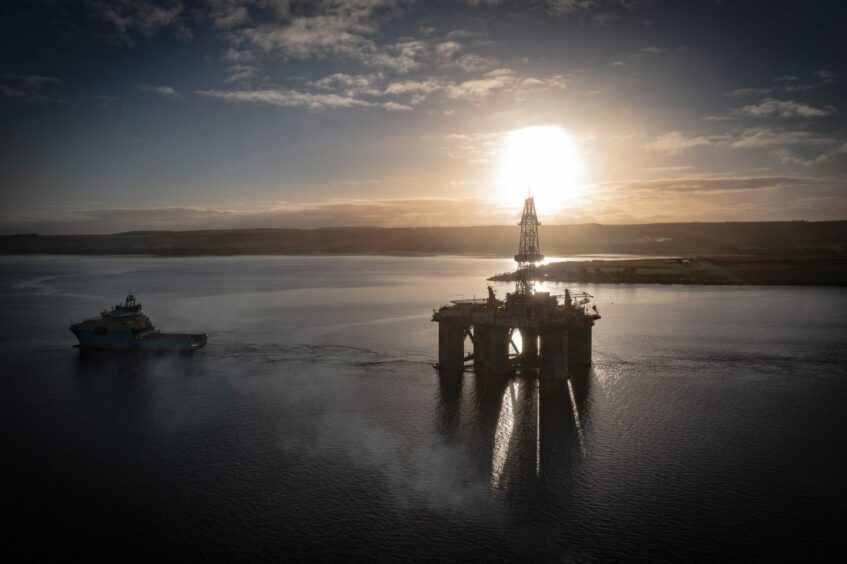 The UK Government is expected to make a series of energy policy announcements in Aberdeen this week, including revisions to the windfall tax and a move on carbon capture and storage (CCS).
According to London newspaper reports, the so-called "energy security day" planned for Thursday includes a revamped net zero strategy in the UK's oil capital.
The event is in response to US president Joe Biden's Inflation Reduction Act (IRA), a huge financial and regulatory package making the States a friendlier place to invest in the energy transition.
Windfall Tax
The Financial Times reports that a price floor could be imposed for the windfall tax on oil and gas producers.
North Sea firms have expressed concern around the lack of a price floor for the 35% levy – meaning firms would still be facing a total 75% tax rate if oil and gas prices drop.
Since first being imposed in May 2022, the treasury tax take has increased from oil and gas, despite commodity prices dropping.
Imposing a floor on the levy has been a key ask of trade body Offshore Energies UK, which said such a move would help restore confidence in the sector.
CEO David Whitehouse said his group has been calling for measures to "turbocharge investment in clean energy that maintains energy security" and "giving clear support" to the UK offshore energy sector would be a good start.
He added that windfall taxes have "damaged the confidence" on investors in the UK, and that, without change, the UK will continue to face huge import bills.
"If this tax is changed, as conditions and prices have changed, that would be a positive move that would go some way to start rebuilding confidence and the business cases companies need to invest in the UK energy industry and in new technologies such as offshore wind, hydrogen and carbon capture, and our workforce of over 200,000 decent people around the country. "
'Bonkers'
Ryan Crighton, policy director at the Aberdeen and Grampian Chamber of Commerce (AGCC), said the UK Government has "heeded our wake-up call" on the levy.
"It is bonkers to suggest that the levy, in its current form, should remain. The Treasury's North Sea tax take has risen from £381m per month in February 2022, when Russia invaded Ukraine, to £1.8bn today – yet the oil price is actually lower than it was, making the effective tax rate of 75% totally unviable."
CCS
It is expected that an announcement on Carbon Capture and Storage (CCS) could also made, according to the Guardian.
That comes as ministers have promised an update on the Track 2 funding – which the Acorn development in Aberdeenshire is banking on – before the end of the month.
It also comes a week after Jeremy Hunt announced a £20bn package for the technology in his budget.
Mr Crighton added: "Support for the Acorn Project may also be part of the announcement next week, which would be a double-win for our region.
"If we could make it a hat-trick by persuading the new first minister to bin the Scottish Government's pointless presumption against future oil and gas exploration, then we might be at the start of a prosperous few years for Aberdeen and Aberdeenshire.
"We need our oil and gas sector to fuel and fund our energy transition. Creating an adverse investment environment helps nobody."
A last-minute change of venue for the event is possible – as was seen last year when Jeremy Hunt was meant to visit the north-east, but instead went to Edinburgh – but Aberdeen is preferred, the Guardian reports.
There are also "rows" over whether Prime Minister Rishi Sunak will lead the launch.
The publication also reports that the energy day in Aberdeen could include potential licensing of the Rosebank oilfield in the West of Shetland.
The Department for Energy Security and Net Zero has not commented.
Four departments are expected to be included, with green measures expected to include expansion of onshore and offshore wind, green hydrogen production and electric vehicle manufacturing.