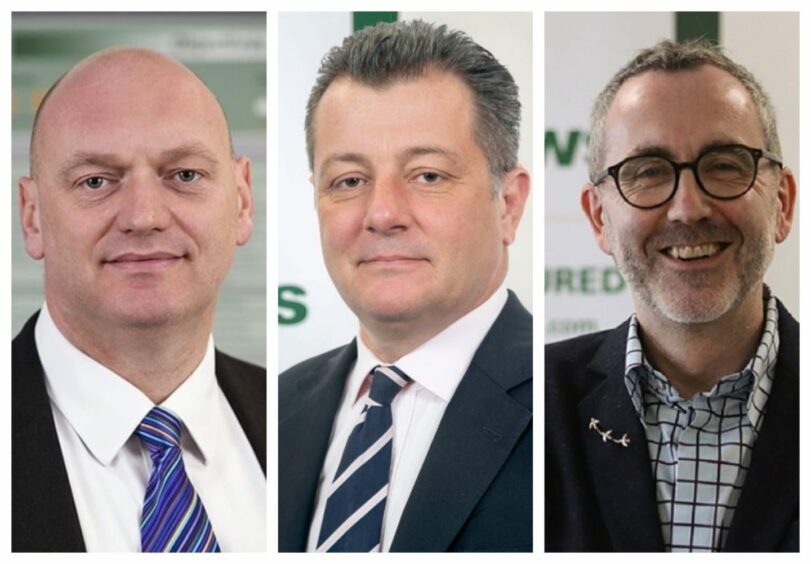 The top executive team of Aberdeen-headquartered contractor Sparrows are to exit the business after a buyout from French engineering giant Altrad.
Chief executive Stewart Mitchell, chief financial officer Neil Johnson and chief technical officer Ewen Kerr will all exit on May 31, alongside the group HR director Laura Lee.
Sparrows is moving to a "regional operational model" to better align with Altrad's business.
Regional directors and managers are to be appointed to replace the executives.
Altrad has not named them, but said many have "been in the company for over 10 years".
Alpha Offshore Service, Sparrows' wind energy business, will continue to be run by existing management.
The move will not impact existing or potential customers, Altrad said.
Co-CEO of Altrad, Ran Oren, said: "Sparrows has continued to perform well, if not better than expected, and we are delighted to have Sparrows as part of the Altrad family.
"The move to this new structure will allow us to provide better support to the business, while the experience in the regional leadership teams provides continuity of service to customers so they can be assured of the same high levels of delivery.
"I would like to thank all the senior leadership team who are leaving the business for their very significant contributions and wish them all the best as they move on to new challenges."
Altrad announced the acquisition of Sparrows in March 2022, taking on around 2,000 workers.
At the time, Altrad said the firm will run independently within the group "therefore redundancies are unlikely".
Recommended for you

Many unanswered questions linger after week of chaos for BP