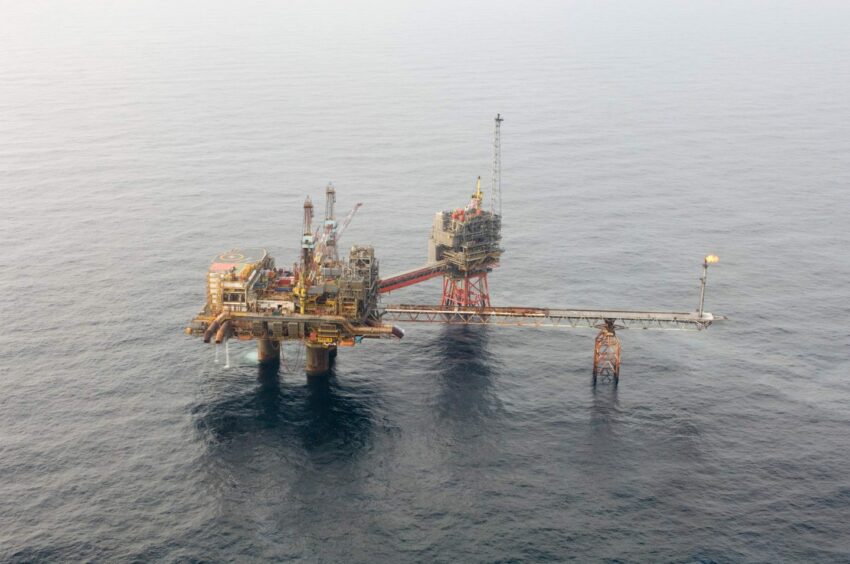 US-headquartered Apache Corporation (Nasdaq: APA) has made dozens of workers in Aberdeen redundant as it suspends all drilling in the North Sea.
Apache, whose North Sea base in in Kingswells, blamed rising costs and the "increasingly burdensome tax" in the UK for the cuts, understood to number around 30 workers so far.
However, those affected blasted it as "very much a political decision" by Apache to try to force the government's hand over the windfall tax while the firm is still making a "chunk of cash" from the region.
Energy Voice understands a townhall meeting was held with employees by senior execs from Houston this week, setting out plans to instead focus on more lucrative areas globally.
All drilling at its key Beryl and Forties assets in the North Sea is now suspended while Apache is "reassessing investments".
The firm said it is considering the "increasingly costly and burdensome tax and regulatory regime on our industry".
It's understood workers in Aberdeen were summoned to HR this week without consultation, told they were being made redundant and escorted off the premises by security.
One worker, who described it as "out of the blue", told Energy Voice "the way they've handled it has been pretty disgusting to be honest".
"The people that have been made redundant this week, there was, for me, not really any justification for it.
"If the oil price was down at 20-30 dollars a barrel you could understand it, but it's high 70s, they're still making a chunk of cash out of it."
Focus elsewhere for Apache
At the townhall meeting on Wednesday, workers were told investment in the UK would be scaled back, including drilling and small projects, with the focus to be on cost efficiency and reduction.
Opportunities in areas like Suriname, Egypt and onshore US are all seen as more attractive to the company.
Apache had already scaled back North Sea drilling, with the termination of a contract for the Ocean Patriot rig.
This latest move means workover drilling on the Beryl and Forties platforms will now also stop.
Workers said, for Beryl in particular, this was "bizarre" because there is "a lot of scope" for further work at the field.
It comes amid reforms to the windfall tax, with the UK Government today announcing a price floor to the levy.
'Political decision' on Aberdeen jobs from Apache
Apache has been asked to confirm whether more redundancies in its drilling department are expected to follow in Aberdeen once the Ocean Patriot comes off-site.
One worker, who was told the cuts were directly due to "rising costs" of operating in the North Sea, said it has "nothing to do with that at all".
"I think pretty much everybody that you'd speak to in Apache would challenge that," they said.
"We've kept costs pretty low, in fact the part of the challenge over the last few years has been to maximise operating efficiency," they said, citing low lifting costs and only a modest rise in contractor rates.
"This is very much a political decision to try and force the hand of the government over redundancies in the North Sea", they added, claiming that Apache is "fed up" with the North Sea region.
Apache did not reply to requests for a response to workers' comments.
In a statement, provided earlier, Apache said: "We can confirm the suspension of all platform drilling, we are reassessing our investments as we consider the challenging UK macro environment with this increasingly costly and burdensome tax and regulatory regime on our industry.
"We allocate capital based on the best possible returns. Given the business climate for the oil and gas industry in the UK, these assets have become less competitive in comparison to the rest of our portfolio."
As of year-end 2022, the UK accounted for 14.4% of the Texas-headquartered firm's global production.
A spokesperson for the Unite union said it "will support its members working for Apache, in whatever way we can."
Recommended for you

Serica Energy balances buoyant results with 'wholly unwelcome' windfall tax