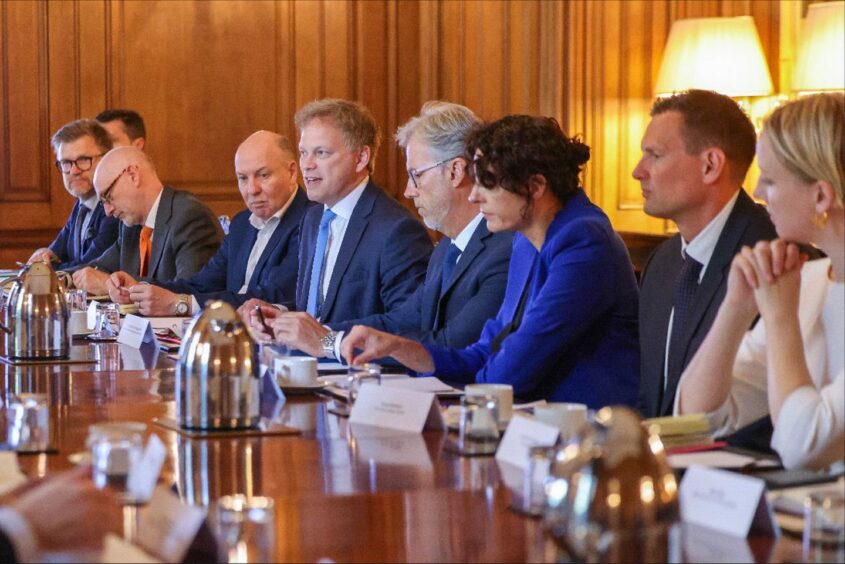 Bosses from Harbour Energy (LON: HBR) and Equinor (OSLO: EQNR) have given statements after an investment summit with UK energy secretary Grant Shapps.
The Downing Street meeting on Wednesday was held with bosses across the energy sector to discuss investment; topics like renewables grid connection, licensing and the windfall tax had been expected.
Linda Cook, CEO of Harbour Energy, whose business has been heavily impacted by the windfall tax, said the meeting was an important opportunity to discuss the need for "a stable and sensible fiscal environment" to have "confidence" to continue investing long-term.
Equinor's UK boss Arne Gurtner – awaiting approval of the huge Rosebank project West of Shetland – said announcements this week on North Sea licensing and net zero "are very much aligned" with its own goals.
The UK Government held the meeting with several energy firms, including BP, Shell, SSE and EDF, who have billions of pounds of spending in the pipeline.
Harbour Energy
Harbour Energy, the largest producer in the North Sea, was represented by CEO Linda Cook.
The London-listed firm's two CCS projects – Acorn in Aberdeenshire and Viking CCS in the Humber – were granted "Track 2" status this week, meaning they'll become one of the UK's first four CCS clusters.
However it is also cutting North Sea jobs, with the windfall tax cited as the main driver.
Ms Cook said: "In order to have the confidence we need to continue investing in these long-term, large-scale projects, we need a stable and sensible fiscal environment – and today's meeting was an important opportunity to do that."
She also praised the government's decision to support Acorn and Viking CCS.
"The North sea oil and gas sector plays a critical role in UK domestic energy security.
"The sector is also leading the way with CCS which will enable the decarbonisation of the power sector and other industrial sites and deliver the government's target of capturing and storing 30mtpa of CO2 by 2030.
"Earlier this week we saw Harbour's CCS projects – Viking in the Humber and Acorn in northeast Scotland – both successfully awarded Track 2 status under the Government's carbon capture programme, evidence of how the existing skills, experience and infrastructure of those currently operating in the North Sea are going to be critical in the development of this new UK industry."
We're backing Britain and investing in the transition to lower carbon energy AND today's energy system – what we call 'and not or'. Find out more 👉https://t.co/j5BswgiBgD @grantshapps @energygovuk https://t.co/ug6dYMf9gy

— bp United Kingdom (@bp_UK) August 2, 2023
Equinor
Norwegian oil firm Equinor is still awaiting approval of the Rosebank oilfield.
Delays have rolled on, and most recent reports suggest it may be Autumn before approval is granted by regulators due to parliamentary recess.
Following the meeting, senior vice president for UK and Ireland, Arne Gurtner, said: "I say it again – it's a rewarding but also challenging time to work in energy and square the circle of energy transition that is netzero, affordability, and energy security. That is why I was very happy discussing exactly this and representing Equinor at the #energysecurity round table hosted by Secretary of State, Grant Shapps at legendary No. 10 Downing Street in London.
Recent positive announcements from the UK government on energy security and net zero are very much in line with Equinor´s broad energy investment portfolio in the UK – ranging oil & gas, offshore wind, low carbon solutions, such as carbon capture and hydrogen, and lately also battery storage. In fact, we plan to invest up to £10 billion net into the UK energy system up to 2030. To be able to do this, we need dialogs as today – across the wide energy sector, regulators, and government. To find solutions to both stay on track to net zero and keep the lights on."
Recommended for you

UK carbon capture projects consider move overseas over funding delays