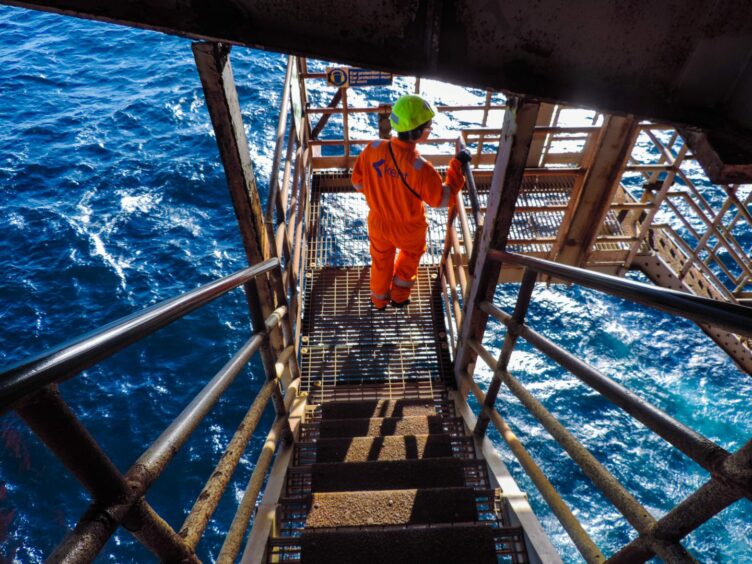 With Offshore Europe just days away, Les Newman says he's excited to return to an event he's attended for the past twenty or so years.
"From a human level, it's just great for it to be back to normal," says Mr Newman, managing director of engineering and consulting for Kent in the UK & Europe.
"We're all facing the same challenges around access to resources and delivering decarbonisation, so there's a lot to talk about and sharing the technical and capability developments across the industry is really important."
In addition to being a banner year for the Aberdeen event, so it is for Kent, which has grown to become one of the leading names in the energy transition engineering space in recent years. Enough indeed to catch the eye of a new owner in the form of Middle East contracting firm Nesma & Partners, which signed a deal over the summer to take on the group from private equity investor Bluewater.
Headquartered in Dubai, Kent comprises several former oil and gas service businesses including SNC-Lavalin, Atkins and Houston Offshore Engineering, but has found success with a growing portfolio of work in offshore wind and emerging sectors such as hydrogen and carbon capture.
"Over the last two years since Kent was formed, we've grown from around 10,000 to 14,000. It's been quite a year and that is reflected in the UK as well, particularly with us adding an additional FEED engineering office in Woking," he notes.
Indeed, despite its smaller size it has succeeded going up against its consulting rivals – something CEO John Gilley last year attributed to its ability to be more nimble and offer more immediate access to high-level executives.
And while around 40% of the group's revenue still comes from oil and gas, it's now nearly evenly split with renewables (34%) followed by process and chemicals (26%).
In that regard, Offshore Europe is very much a blend of traditional clients and new opportunities as North Sea firms look at decarbonising and/or decommissioning their assets over the coming years.
"There's a huge amount of work to do and they are obligated to execute those plans. On one hand, clearly there is still money to be made in oil production and that requires investment – but there is an overriding requirement to decarbonise their operations," Mr Newman adds.
"And that involves refuelling and electrification, a whole range of technologies – there's lots to talk about that."
'Never been a better time' for engineers
Given the scale of those challenges, he says it's an incredible time to be working in energy and engineering.
"It's never been a better time to be a consulting engineer, literally there is so much to get into," he enthuses. "When you look at the fact that the whole UK system will effectively be replaced by 2050 and decarbonized – I mean, there's never been a challenge quite like that.
"But on the other hand, it's also an incredibly challenging time, and none of the projects feel very straightforward. There are no shoo-in projects, if you like – you really have to think hard to win projects in the consulting space at the moment and absolutely hit client requirements."
Those challenges include how to push the boundaries of much of the engineering familiar to the energy sector.
As a case in point, Offshore Europe will see Kent will present on recent modelling work carried out supporting a Dutch North Sea operator in understanding the change in risk on their production platform due to the handling of hydrogen.
It's a topic Mr Newman is equally excited by.
"Computational fluid dynamics – the modelling of fluid flows – is something that has been a real speciality of the company for years – we've supported some of the biggest oil and gas developments in the world through the work that our teams do."
He points to a "really successful" collaboration with cloud computing provider Rescale which he says has offered teams vastly increased computing power to execute complex and high-quality work much faster than before – a venture that has paid particular dividends as engineers grapple with how to handle carbon dioxide and hydrogen.
Upskilling the next generation
While many have pointed to the challenges of resourcing energy transition projects, Mr Newman says his organisation has tended to upskill rather than go to market. That is further aided by new generations of graduate looking to work in energy.
"We've always been quite a big graduate employer, and we typically get an injection of as much of 10% of our headcount each year… And you certainly find that for the current generation of engineers entering the market, energy transition is where they want to be."
"I think when it comes to skill shortages in any company, you've got to look at yourself. What's your contribution to the industry? Because certainly we don't go down the route of trying to get it from somewhere else.
"Wherever we can we try and create it ourselves. And that works really well for us and we're very fortunate to have the right sort of projects to be able to do it."
This approach, and the expansion of group over the past two years is only set to continue under the direction of its new owners, though they made clear in their announcement that the company would continue to offer the same services under the Kent brand, with "no changes" to its decision-making structure or its core service offering.
Mr Newman says he is excited about the new backers in the support of the "stability and resources" they potentially bring.
"We're really keen to invest in the business. There are skill shortages, there are areas where we would like to add additional capability to our consulting capability and this gives us an opportunity to do it. There's also some areas around sort of innovation and AI that we might be able to focus more on," he notes.
For those reason, he is hopeful that new and familiar faces will drop by the exhibition stand to discuss challenges – and potential solutions.
"If you think you know Kent or its predecessors, it's worth checking in because things have changed pretty radically in the past two years.
"There's a lot moving – things like we now have project work onshore both at Fawley and Grangemouth, and amazing blue hydrogen projects at Stanlow.
"These are all projects that a few years ago, we wouldn't have been doing that type of work. We've really moved on, particularly in supporting project execution, so we're very excited to talk about that to seek out other opportunities."
Kent will be presenting at the Offshore Europe conference and at its stand, number 3D80.
Recommended for you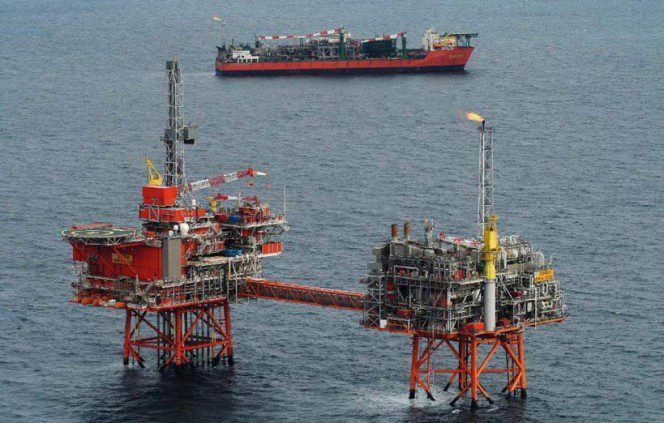 Captain electrification: Grid connection is 'biggest challenge' says Ithaca