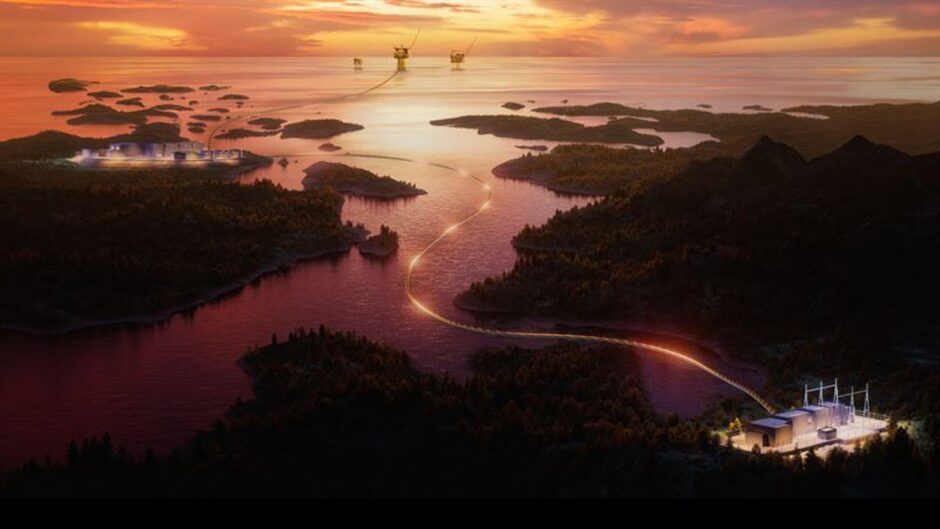 Norwegian oil firm Aker BP has selected Multiconsult Norge AS to provide civil engineering services for its Yggdrasil power from shore project.
Aker BP (OSLO:AKRBP) said the contract, worth approximately 400 million NOK (£30 million), would run until the end of 2027.
Yggdrasil project manager Tormod Huseby said Aker BP was pleased to finalise a long-term agreement with Multiconsult.
"(Multiconsult) has already contributed to the power from shore project in Yggdrasil for several years and has delivered high quality over time," Mr Huseby said.
Multiconsult will provide all necessary onshore civil engineering for the power from shore system, Aker BP said, as well as power license consulting, site work and environmental assessments.
The Norwegian government awarded Aker BP a licence to connect the unmanned platforms in the Yggdrasil area to the power grid in Samnanger in Norway's Vestland County, in an effort to reduce emissions.
Aker BP said the concept includes a new transformer station at Børdalen in Samnanger, a new 11-kilometre 145 kV powerline in Samnanger, a compensation station at Årskog in Fitjar and a 250-kilometre 145 kV sea cable from Samnanger to the Yggdrasil area in the North Sea.
The system will provide a "stable and secure power supply" to Yggdrasil, with production expected to begin in 2027.
Norway's parliament approved plans for development and operation of the Yggdrasil area in June.
Together with partners Equinor and LOTOS, Aker BP expects to invest around 115 billion NOK (£9.5bn) in Yggdrasil projects, in pursuit of 650 million boe in recoverable reserves across the area.
Recommended for you

Can oil ever be green? Norway turns to wind-powered drilling