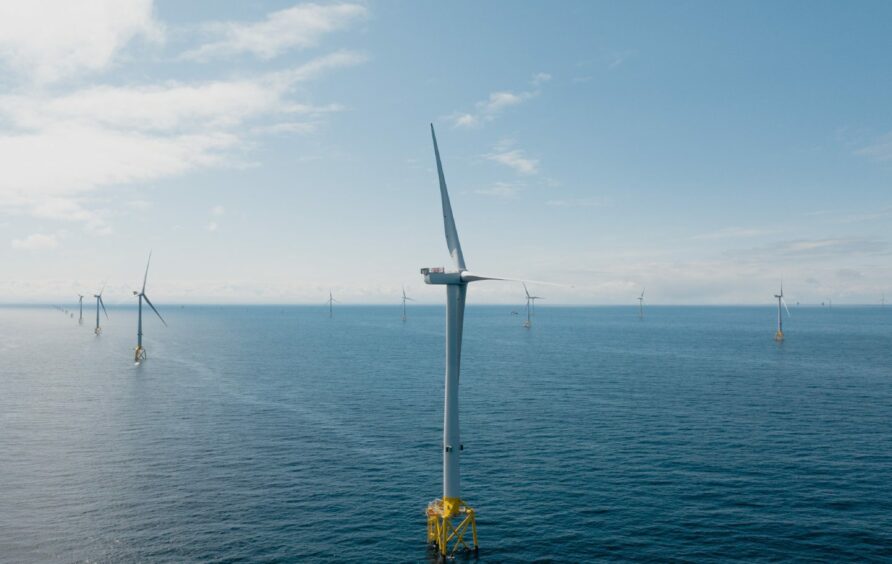 Infrastructure investment fund Equitix has bought a 16.6% stake in the Moray East offshore wind farm.
OW Ocean Winds, a 50-50 joint venture of Spain's EDP Renewables and France's Engie, sold the holding, and retains a 40% stake in the project.
That's alongside Japan's INPEX, which bought 16.7% in March, Diamond Green Limited (16.7%) and China Three Gorges (10%).
Equitix said the north-east offshore wind farm is the second wind investment it has made this year.
Ocean Winds UK country manager Adam Morrison said: "The successful sale of shares in the Moray East project stands as a testament to the feasibility and impact of offshore wind projects.
"With the ongoing construction of Moray West and the development of the Caledonia project, Ocean Winds is multiplying the capacity of the Moray Firth region to generate close to 4 GW of clean energy from offshore wind and unlocking key opportunities for supply chain and local communities."
The deal will allow Ocean Winds to invest in its additional five gigawatts of offshore wind projects in Scotland, including the nearby Moray West and Caledonia wind farms in the Moray Firth, and the Arven project off Shetland.
Operational since 2022, Moray East generates power for 1.43m Scottish households, managed from its base in Fraserburgh.
Equitix has $11.7bn of assets under management, according to its website, with 360 assets around the world.
The investment fund is itself 75% owned by TFG Asset Management, a vehicle of Polygon co-founder Reade Griffith.
Achal Bhuwania, chief investment officer at Equitix, said: "We are proud to be making further investment into renewable energy in the UK, adding to our growing fleet of offshore wind, which now comprises a position in a third of the total UK installed offshore wind capacity.
"Making a material contribution to the UK's energy transition and Net Zero ambitions forms an integral part of our strategic ambitions and partnering with Ocean Winds at Moray East helps us to reach this shared goal."
Ocean Winds was advised by CMS on the sale.