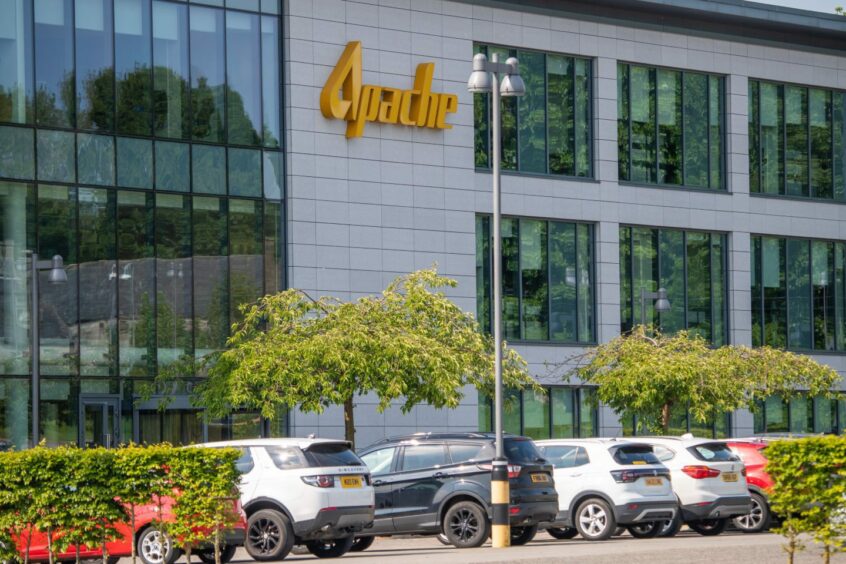 Exclusive: Apache (NYSE: APA) has started a consultation on a fresh round of job cuts in its North Sea business based in Aberdeen.
The operator said it is offering voluntary redundancy to staff, which is the main focus of the consultation, to "streamline the business in Aberdeen".
A "maximum" of 90 redundancies could be made from the onshore Aberdeen office, with the firm highlighting that is "one speculative scenario" outlined in the process.
It said the windfall tax – or Energy Profits Levy (EPL) – from the UK government has made it "very challenging in the UK for Apache to operate in the same capacity as it has in the past".
The operator decided to suspend drilling in the UK this year citing the windfall tax, which saw around 30 people made redundant in June.
The focus of this latest round is on the onshore side of the business.
Apache confirmed it has more than 600 people in its North Sea operation. As of last year, in accounts published on Companies House, it had 634 staff, more than 400 of which were based offshore.
A spokesperson for the US-headquartered operator said: "Following the decision in June to suspend all platform drilling in the North Sea due to the challenging UK fiscal regime and unstable investment climate, we have since completed a comprehensive assessment of our North Sea business.
"We are focusing on safely managing base production, controlling costs and optimising operational efficiency. This will help ensure a viable and sustainable business for the future, as we evolve our assets to late life operations.
"To streamline the business in Aberdeen we are entering a consultation process, which will include a voluntary redundancy programme, to align the onshore organisation with the current business needs.
"Implementing a late-life operating model will ensure Apache North Sea's sustained success as the business becomes a cost-effective leader in late-life asset management, driven by talent and innovation.
Apache North Sea
The UK government upped the windfall tax on North Sea operators to 35% in November 2022, taking the headline rate of 75% taxation.
Apache said in June of this year it was "reassessing investments" and suspended all drilling, including infill drilling at its key Beryl and Forties hubs.
Commentators have noted this goes against the NSTA regulator's maximising economic recovery mandate, saying a sale of the business is "likely".
Meanwhile, court documents published this year revealed a timeline from Apache to decommission the iconic Forties field in 2026 – an 11 year acceleration after a £200m spending cut – though this was contested by partner firms.
Apache later said "2030 or after" was its updated projection.
Recommended for you

Together, we can make great strides