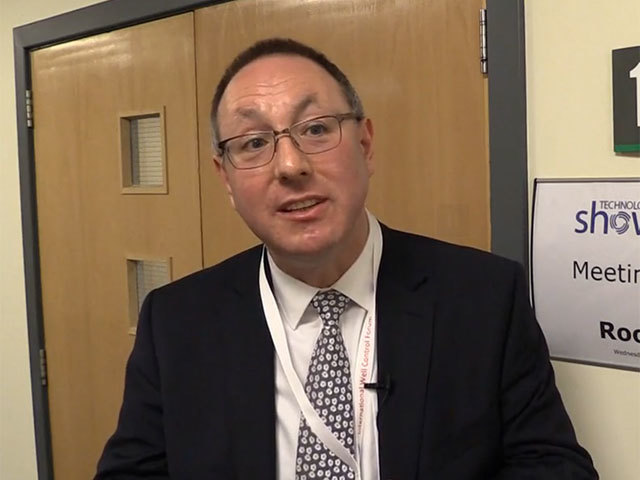 The UK North Sea has the chance to become a world leader in decommissioning practice, according to a leading industry figure.
Professor Paul de Leeuw, director of the Oil and Gas Institute at Robert Gordon University, told a capacity audience at the Decom Offshore 2016 conference the industry was moving into a new two-tier era, where exploration and production activity would co-exist alongside a growing decommissioning industry.
He said the UK North Sea was one of the fastest declining basins in the world where more wells are being plugged and abandoned than are being drilled and where more facilities are ceasing production than are being brought on stream.
"We can look on this a problem or opportunity," said De Leeuw.
"People already speak about the North Sea as a world leader in asset management, project management and subsea. I really think that we have the opportunity to share the experience and technology we have here to become an absolute world leader in decommissioning," he added
De Leeuw said the decom sector was growing rapidly and he foresaw a "two tier North Sea" – one focused on investment and production and another focused solely on delivering decommissioning in a cost effective way.
"We need to be smarter as an industry and as a country about how we do that and how we make that happen. There is still a very substantial prize out there.
He said the industry was planning to spend around £17billion over the next 10 years, with around 10 companies responsible for around 80% of decom activity.
De Leeuw said specialist decommissioning companies would emerge and they would need to be supported by a centre of excellence, most likely in Aberdeen, with a big role for technology and innovation to help drive costs down.
Roger Esson, chief executive of conference organiser Decom North Sea, told the audience there was a growing interest in decommissioning within the supply chain.
He said: "We have 400 delegates, the event is sold out and we could have sold another 150 tickets. We are not here to talk about hastening decommissioning but how we can manage the process while maximising recovery from the North Sea."
Recommended for you

AF Gruppen secures decom contract for North Sea platform