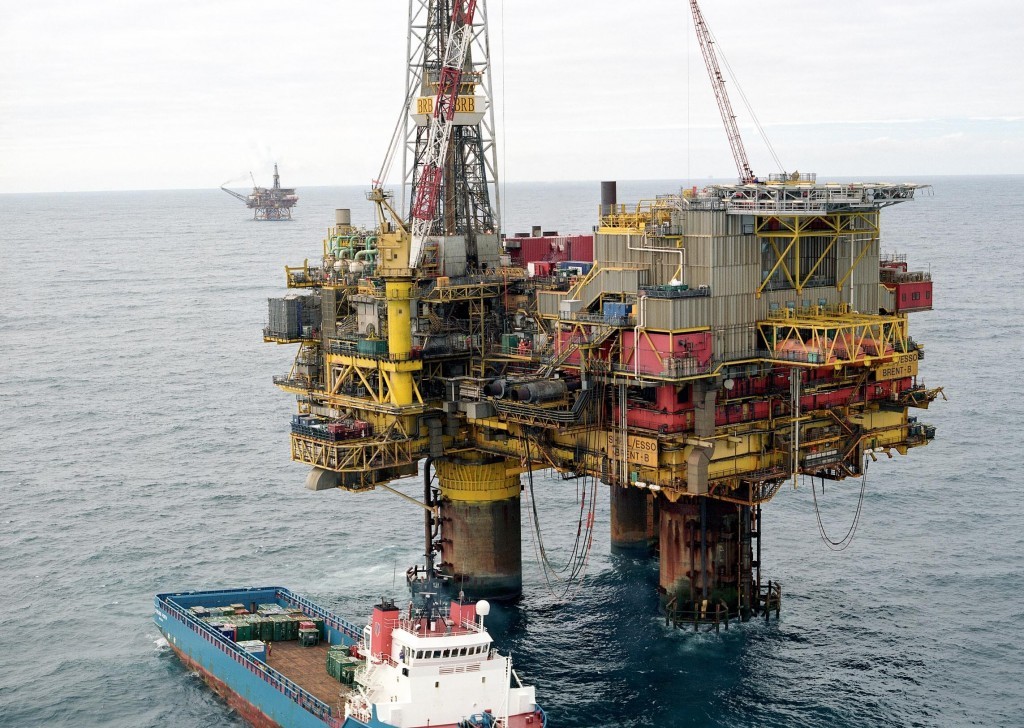 With decommissioning edging its way to the forefront of North Sea industry minds, yards are already vying for a slice of a pie thought to be worth £50billion over 30 years.
Over the coming weeks, Energy Voice will find out what is being done to help UK bases wrestle more work away from Scandinavian and European competitors, with input from analysts and bosses at the ports themselves.
Recent developments have increasingly trained people's minds on the task at hand, and decommissioning is no longer perceived as a dirty word in most quarters.
Shell's plan for the removal of the Brent Delta topside, a job that will involve the giant Pioneering Spirit single lift vessel, has captured imaginations.
At the same time, the Anglo-Dutch oil major's intention to leave large amounts of Brent infrastructure on the seabed has given rise to a stream of thought from analysts and activists alike.
The split between those who see the plans either as pragmatic or unethical seems quite even.
The Oil and Gas Authority, an independent regulator charged with forging the sector's future, has included decommissioning in its make-up after publishing decommissioning strategies and programmes to explain how it intends to help industry in its twilight hours.
More sobering was Maersk's decision to award the decommissioning job for the Janice floating production unit to a port in Norway, a country which benefits from having ultra-deep-water berths.
It's important to note that while decommissioning represents a great opportunity for the supply chain to make money and gain experience that could be exported, no yard is foolish enough to put all of their eggs in one basket.
They target revenues from a range of industries, including energy, agriculture, fishing and commercial transport, each of which require different services.
Identifying and defining what constitutes decommissioning can also be tricky, due to the overlap with cargo and scrap trades.
That said, no one takes pleasure in seeing UK yards miss out on work to Norway.
As such, many of our ports have already invested in bringing their facilities up to scratch, are doing so now, in the case of Dundee, or have plans to do so in the near future – read Aberdeen.
Energy Voice will look at facilities from Lerwick in the north and right the way down Scotland's east coast – and into England − to help understand who will be best placed to capitalise when the market matures.
Ben Wilby, analyst at Douglas Westwood, believes there should be enough decommissioning work to keep UK ports busy once the market gets into full swing.
More than 250 North Sea fixed installations, 250 subsea production systems, 3,000 pipelines and 5,000 wells need to be dealt with.
And although lifting topsides in one fell swoop looks impressive, there is more to decommissioning than the headline grabbing jobs.
Even the relatively small ports like Montrose can play their part by taking in pieces of equipment which have been cut up and harvested at sea.
Mr Wilby said one of the keys to securing decommissioning work will be keeping costs down.
He said: "There are a lot of yards in Europe that are more experienced and could be cheaper, so getting costs right from the off will be crucial.
"We already have visible individual examples of projects and I think there will be a lot more activity in two years and more projects going around so being competitive with Europe is important.
"Even South East Asia might be cheaper than the UK. It has generally been cheaper to build things elsewhere and bring them here. We don't want to see that happening again with decommissioning."
Mr Wilby also said government regulation would play a part. Decommissioning tax relief means the Treasury could be lumbered with covering a large portion of the costs.
If that transpires, the UK Government will likely try to ensure British yards are favoured by operators.
Ultimately, the market will decide who has the best offering.
"Operators like dealing with companies with track records," Mr Wilby said. "They want things done as cheaply but as safely as possible. Issues with safety always come back to bite operators. They want to know they can hand things over and they will be taken care of."
Recommended for you

Huge jackup oil rigs on the horizon for new Aberdeen Harbour