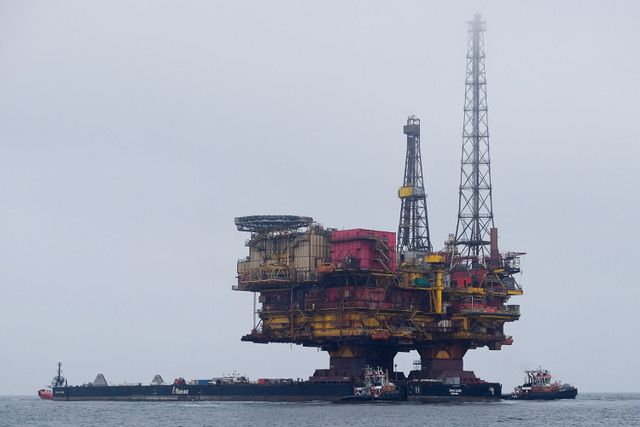 The Pioneering Spirit vessel has transferred Shell's Brent Delta topside onto a barge ahead of its delivery to a yard in Teesside.
The huge, twin-hulled ship set a world lifting record on Friday when it picked the 24,000-tonne topside up off its three concrete legs in the North Sea.
Pioneering Spirit then sailed to Teesside before putting the structure on the Iron Lady barge earlier today.
The barge will bring the topside to the quayside at Able UK in Hartlepool later today.
It will be shifted onto a purpose-built quay within the next seven days.
Recommended for you

Fife port takes delivery of Spirit Energy platforms for decommissioning