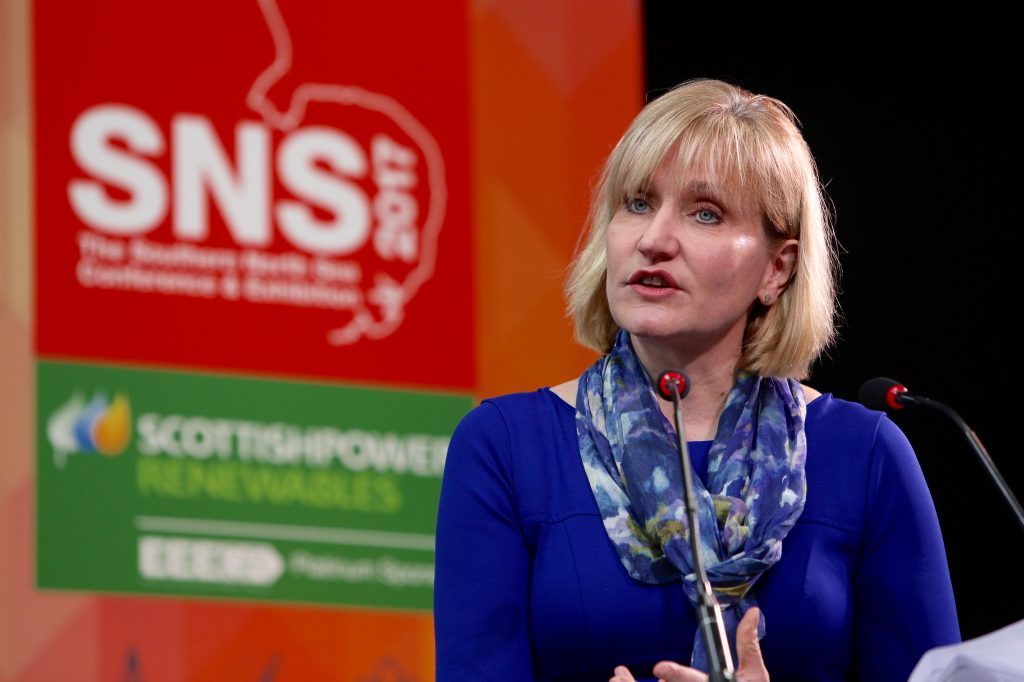 The head of Oil and Gas UK (OGUK) has said industry is ready to resume the push for decommissioning tax relief after next week's general election.
Deirdre Michie, OGUK chief executive, said an expert panel created to assess the issue had met at least once before the election was called.
Ms Michie said the panel, which OGUK is part of, would regroup following the vote.
She did not reveal details of the discussions that took place at the initial meeting.
The Treasury said in March that a new panel of industry experts would discuss increasing North Sea production and investment through tax breaks.
Industry chiefs had argued for months that allowing decommissioning tax relief to be transferred between buyer and seller would ease the sale of mature oil and gas fields.
The group was expected to report its findings in time for the autumn Budget.
Ms Michie said reforming the system would be "a positive step" and that OGUK was "still pushing" for change.
"It's important to unlock transactions in a more efficient way and get more assets into the right hands," she said, adding: "there is a lot of alignment behind that."
Ms Michie also said she expected the UK and Scottish government's support for the oil and gas sector to be aligned, regardless of the outcome of next week's vote.
In January, the UK Government published an Industrial Strategy green paper and the Scottish Government released a draft Energy Strategy.
The SNP is expected to continue to dominate in Holyrood, though recent polls have indicated that the Conservative Party's majority is under threat in London.
"I do not think Scottish and UK Government strategies will be at odds and our role is to ensure that they aren't," she said.
"Our argument is that this industry is very important to the UK and can contribute to the economy.
"We know energy demand will increase globally and oil and gas will play a role in that.
"We also need to move to a low carbon economy and need to work together to see how we can contribute to that."
Ms Michie was speaking after OGUK published a blueprint which it claimed could help the Treasury scoop up an extra £290billion in revenues over the next 20 years.
She said Vision 2035, an outline of industry hopes for the future and the sector's role in the government's industrial strategy, would play a part in reaching this target.
"We want to push Vision 2035 forward − it is aspirational," she said. "We want to recognise that we are going through a downturn that has been one of the worst we've seen.
"But we do need to look ahead to see where industry could be in 20 years."
Ms Michie said steps had to be taken to ensure UK oil and gas sector is still a big producer in 2035, such as halving the rate of production decline through intervention and delivering on MER UK.
Anchoring the supply chain in the north-east while exporting its skills and services to other parts of the world is also part of the vision.
She added: "We are looking ahead and reinforcing a positive future and getting people behind it. But it has to be picked up and driven by everyone."