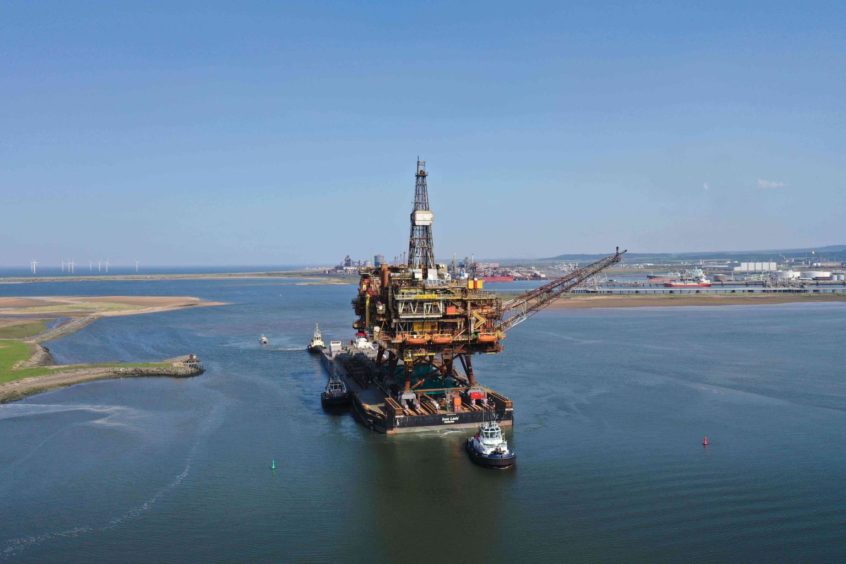 The North Sea could face higher decommissioning costs if it doesn't change its ways of working, the Oil and Gas Authority (OGA) has warned as it sets out its new strategy.
Legal obligations for licensees and operators on cost, commercial practices and carbon emissions form part of the document from the regulator.
Bringing "sizeable decommissioning campaigns" is set out as one of its main priorities as the OGA seeks to improve the economics of expensive decom work which hits the purses of operators and the UK Treasury, which provides tax relief.
It is hoped a multi-operator approach to shutting down oil assets – such as tackling the UK's extensive stock of suspended wells – could reduce the price and simultaneously provide much-needed work for the supply chain.
Industry bodies, such as Decom North Sea, have warned that the recent downturn could lead to a loss of skills in the supply chain.
Publishing the strategy, the OGA said that, without a cost-efficient market, opportunities for exporting UK decommissioning expertise "could also be missed".
As well as boosting exports, the regulator is mandated to cut costs of decommissioning by 35% (on 2017 prices) to £39billion by 2022.
Despite being roughly half-way there, efforts were "compromised" last year by a small group of operators increasing their costs by £1bn.
The new strategy sets obligations around a more collaborative culture – ensuring early planning with the supply chain in order to tackle costs – alongside data transparency.
A focus on late-life decommissioning, including that assets are in the "right hands" to ensure this phase is handled in the most cost-effective way, is included in the strategy.
It will also work with stakeholders to identify opportunities to reuse and repurpose offshore infrastructure, where possible.
Pauline Innes, head of decommissioning at the OGA, said: "Our focus on cost efficiency remains resolute and is still an integral part of our Decommissioning Strategy. What this revision does is reflects the current state of decommissioning in the basin and integrates energy transition as a key priority.
"Now, if redundant infrastructure has the potential for reuse, we will flag that to the operators, and if it is to be decommissioned then we see great win-win opportunity. Minimising cost is good news for operators, and the Exchequer, but decommissioning also provides much needed investment for our world-class supply chain.
"As part of this, the OGA is continuing to encourage companies to get sizable well decommissioning campaigns going which could be hugely impactful in terms of cost savings and also offer stability and much-needed certainty to the supply chain."
The new strategy was welcomed by trade body Decom North Sea, who said it will help improve visibility on activity, opportunities for commercial innovation, and a fairer relationship between clients and contractors.
CEO Fraser Moonie said: "The OGA has accepted that changes were required to create the right framework to allow all parties – operators, regulators, and the supply chain – to tackle the increasing challenges that decommissioning presents in our changed world.
"The updated and clear guidance is refreshing, and makes it clear that real collaboration needs to be delivered. It has raised expectations on what is right for the sector."