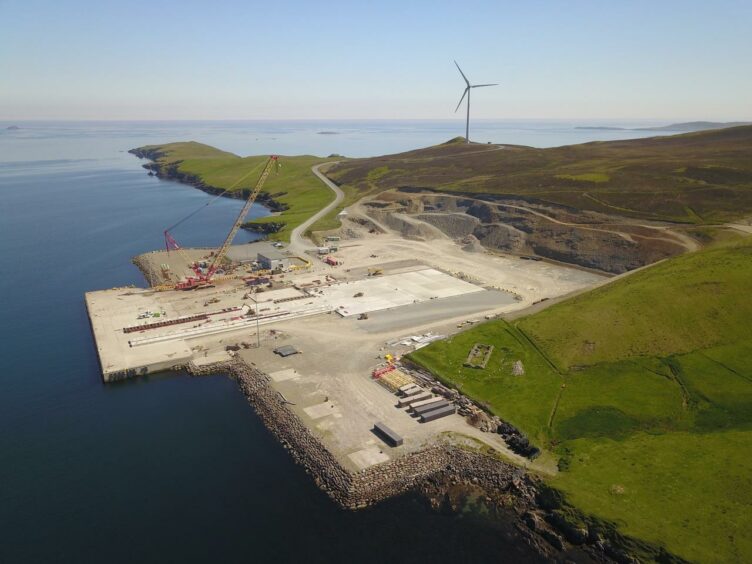 Lerwick Harbour is to be the staging location for decommissioning of the 8,500-tonne jacket of the Ninian Northern platform.
A joint venture of Veolia-Peterson has been awarded the contract to dismantle the jacket, which has been carrying out work on the same installation's topsides.
The partnership recently completed work on the Ninian Northern topsides at Dales Voe, with 98% of materials recycled, and the jacket will be taken to the same base for recycling.
Preparation is underway at the site to receive the steel structure which will be broken down and recycled over the course of eight months.
Allseas' Pioneering Spirit Heavy Lift vessel is scheduled to remove the jacket from the field in April.
Peterson decommissioning manager James Johnson said: "We believe this award demonstrates the strong track record of Peterson and Veolia in handling all types of offshore decommissioning projects, as well as the excellent capability of the Dales Voe Base.
"It is also recognition of the excellent work undertaken in the decommissioning of the Ninian Northern topside, where an industry first approach to decommissioning an offshore asset proved very successful."
"We are very pleased that the award will also help secure a number of Peterson roles on Shetland on an ongoing basis."
Veolia UK and Ireland chief operating officer John Abraham added: "With our major complex decommissioning projects we have already shown that it is possible to achieve a 98% recycling rate for obsolete oil and gas structures, a key achievement as we look to preserve resources and drive our ecological transformation."
The Ninian Northern was installed in 1978 and put into production two years later, before finally ceasing output in 2017.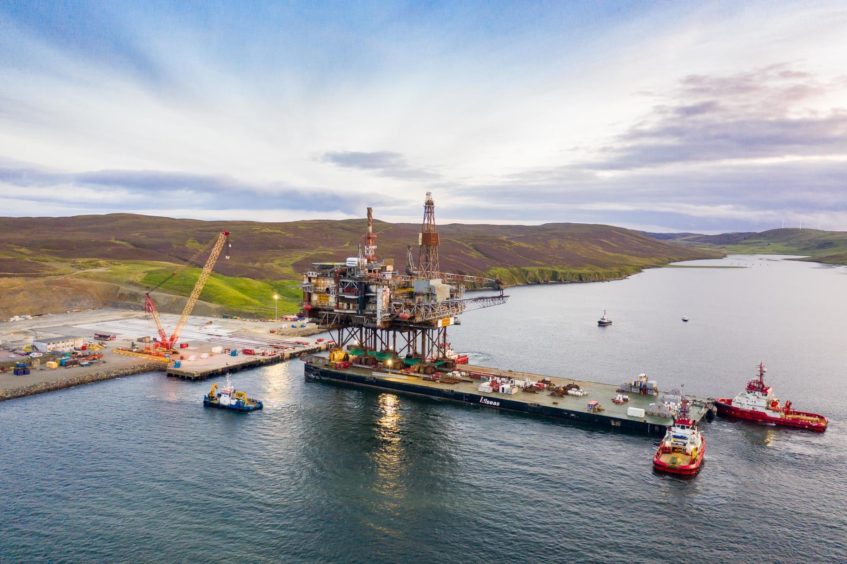 CNR International, which operates the field, had no comment.
Dales Voe has been host to the Ninian Northern topsides, which arrived at the site in August 2020.
The removal job has been the subject of some controversy, with a union boss raising safety concerns following a controlled explosion of the topsides.
However HSE said it had "no issue" with Veolia's handling of the operation and CNR International hailed it as an innovative industrial process which "will drive an immense amount of efficiencies".
Recommended for you

Video: Gargantuan vessel brings Ninian Northern jacket into Shetland