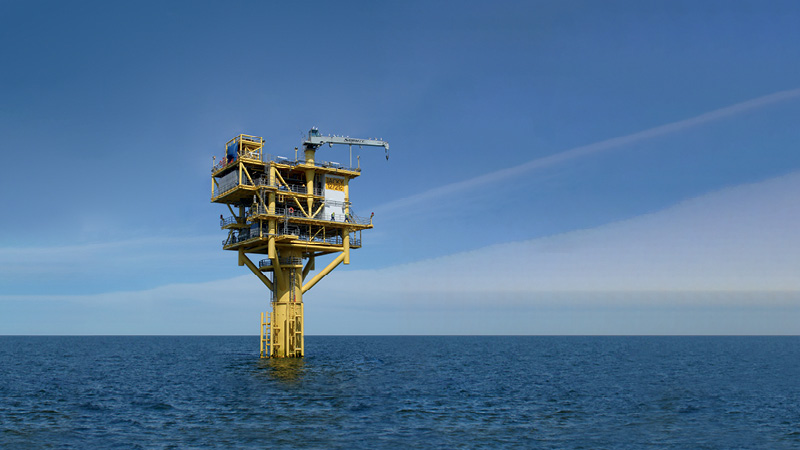 A pair of North Sea firms are preparing belated Christmas presents for the supply chain, in the form of decommissioning contracts.
Operators Ithaca Energy and CNR International have both signalled their intention to put subsea deals to the market in January 2023.
According to the latest update from the North Sea Transition Authority's (NSTA) energy pathfinder portal, Ithaca is readying two contracts as it gets on with shutting down the Jacky and Athena fields in the Central North Sea.
Jacky
Jacky is located in Block 12/21c of the UK Continental Shelf.
A decommissioning plan for the field, 100% owned by Ithaca, was approved in 2018 following cessation of production in 2014.
Oil from Jacky was exported through an unmanned wellhead platform, removed in 2021, to the nearby Beatrice facilities.
So far, three wells on the field have been plugged and abandoned (P&A).
Ithaca is now moving to remove subsea infrastructure at Jacky, and plans to put out a contract for the work, worth less than £25 million, on January 31.
It will also cover onshore disposal of the structures.
Athena
A similar contract for the decommissioning and disposal of subsea facilities – including manifold and flexible flowlines – at Athena is also due out on the same day.
Athena was developed as a standalone field, using the Athena FPSO.
In 2016 production ceased from the field and the vessel was thereafter disconnected and removed.
Phase 1 of the decommissioning scope – aimed at tackling the risers that connect the FPSO to Athena – was undertaken in 2017.
Phase 2 involves the removal and disposal of remaining subsea infrastructure.
That includes the riser base structure, subsea manifold, three flowlines between the riser base and manifold, and two umbilicals between the riser base and manifold, amongst other things.
A total of six wells – four production wells and one water injection well – also need to be P&A, as well as a further suspended subsea well in the block.
Operations are ongoing on the well P&A, ahead of a planned removal of subsea facilities in 2023.
Banff and Kyle
Meanwhile, a contract, also valued at under £25m, to remove infrastructure at CNR's Banff and Kyle fields is slated for January 13.
A deal for the decommissioning of the subsea kit was originally due to tender last month, but has been delayed.
It follows the decision last year to award P&A work at the field to Aberdeen-headquartered Well-Safe Solutions.
Banff and Kyle are subsea developments located in blocks 29/2a and 29/2c, produced over the Banff FPSO – it was removed in 2020 and sent to Denmark for breaking up.
Phase 2 of the decommissioning programme for the fields involved P&A of subsea wells – 9 production and 5 E&A wells – and fishing out subsea structures and pipelines.
The window for executing the subsea infrastructure decommissioning is now intended to commence 2023 – there is scope for it to run as far as 2025.
CNR has also signalled its openness to companies collaborating in order to deliver the subsea contract.