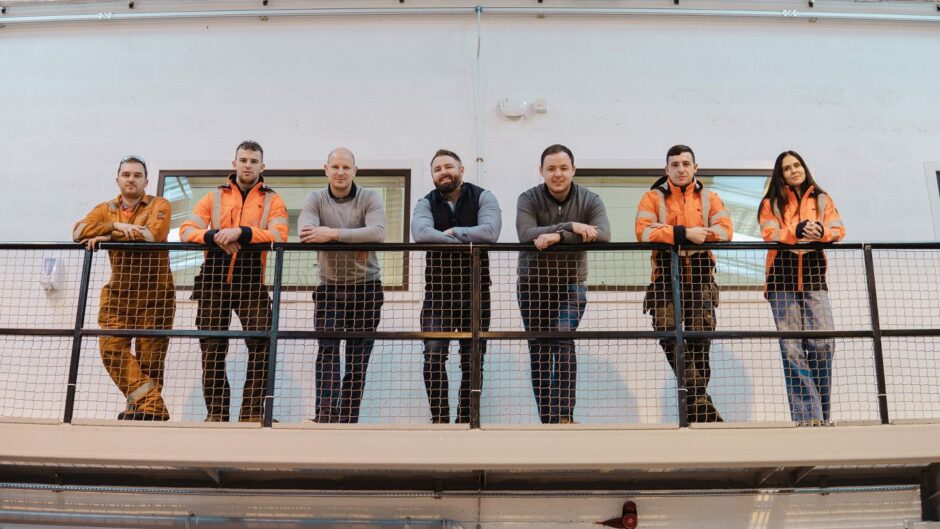 Decom Engineering has kicked off the new year with a stream of global project wins and awards valued in excess of seven figures, as it eyes further growth and recruitment through 2023.
The firm – which provides a range of specialist decom equipment and services from bases in Aberdeen and Cookstown, Northern Ireland – said it had secured a suite of new projects spanning Africa, Norway, Thailand and Singapore worth more than £1 million.
Its wins also include a contract to undertake further work with an existing client in Malaysia.
Decom intends to mobilise several of its chop saws and supporting personnel this quarter in support of decommissioning campaigns in the Gulf of Thailand.
Offshore the Democratic Republic of Congo, Decom will provide a C1-24 chop saw with hot stab functionality to assist the recovery of a production jumper in water depths of up to 1,000 metres.
This work, on behalf of an unnamed major oil and gas operator, was the result of Decom proving its chop saw could succeed where other cutting technologies had failed, and marked the first time the firm has been engaged directly by the company.
Meanwhile, in Norway, Decom will also provide support via a Tier 1 contractor to a major operator during the summer campaign season to cut concrete coated pipelines with its new larger C1-46 chop saw.
Managing director Sean Conway, said the awards marked "an encouraging start to the year"
"It confirms that our chop saws and operational cutting expertise is seen as an integral component of complex subsea asset recovery and decommissioning projects," he added.
"Building on the existing trust and relationships we have with clients opens up opportunities with other oil and gas contractors and operators, and securing these new contracts paves the way for increased growth in the years ahead.
"Our strategy is to continue investing in expanding the capabilities of our chop saws to meet the technical challenges faced by clients, and we are in the process of developing a larger chop saw, capable of cutting piping infrastructure up to 46" in diameter."
Mr Conway also said Decom would continue to expand its headcount with the recruitment of several "high-level professionals" who could support further expansion in the UK and beyond.
The news comes one year after the opening of a new 6,000 square feet facility in Potterton, near Dyce.
At the time the company said it had invested over £250,000 to set up the second base, with the aim of being closer and deploying equipment faster for its growing portfolio of North Sea oil and gas clients.
A recruitment drive saw the firm expand its team through last year, and included the hire of general manager Andy Clucas.