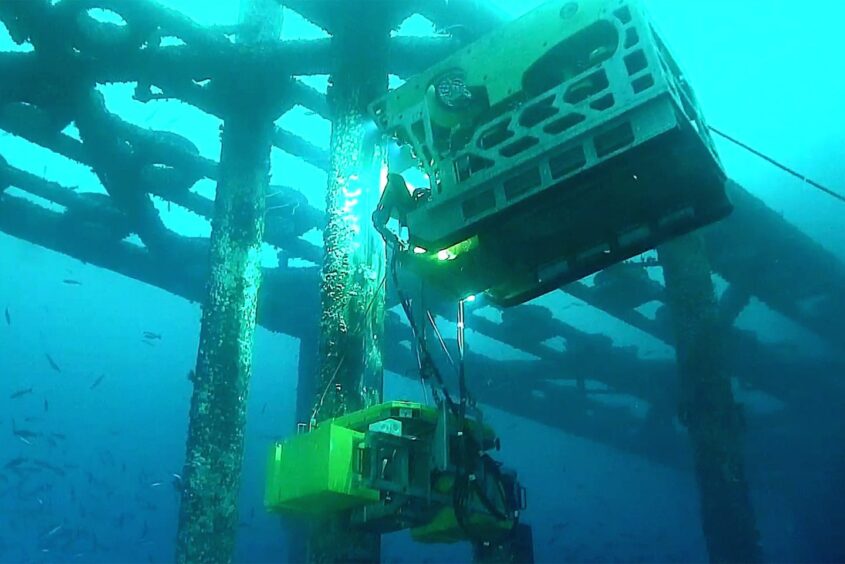 Subsea services provider DeepOcean has completed a "significant" decommissioning project on the Dunlin Alpha platform.
DeepOcean the project scope involved removing 6 subsea conductors and 4 vertical supports at varying water depths.
The company also used a remotely operated vehicle (ROV) to remove upper conductor guideframes with an estimated weight of 400 tonnes, together with the design and installation of bespoke clamps.
DeepOcean UK commercial manager Gary Scott described it as a "flagship project" for the company.
"The project required intensive dynamic and structural analysis to enable the removal of the upper conductor guideframes," Mr Scott said.
DeepOcean said it completed the project within 16 weeks from contract award to offshore execution, with zero lost time incidents and "negligible" weather downtime.
DeepOcean's Aberdeen office was responsible for engineering and project management, with support from the company's Haugesund and Stavanger offices in Norway.
Additionally, the project involved the use of the hybrid-battery powered CSV Edda Freya to conduct offshore work.
The Dunlin Alpha installation, located approximately 137 km northeast of Shetland and in a water depth of 151 m, produced its first oil in 1978.
Over 37 years of operation, more than 522 MMbbl of oil were recovered from the Greater Dunlin Area, comprising the Dunlin, Dunlin S/W, Osprey and Merlin fields.
Fairfield Energy acquired the assets in 2008 and took over full operatorship in 2014, maximizing production during its late-life stage and then progressing its subsequent decommissioning programs.
AF Decom completed preparation works for the removal of the platform in 2022.