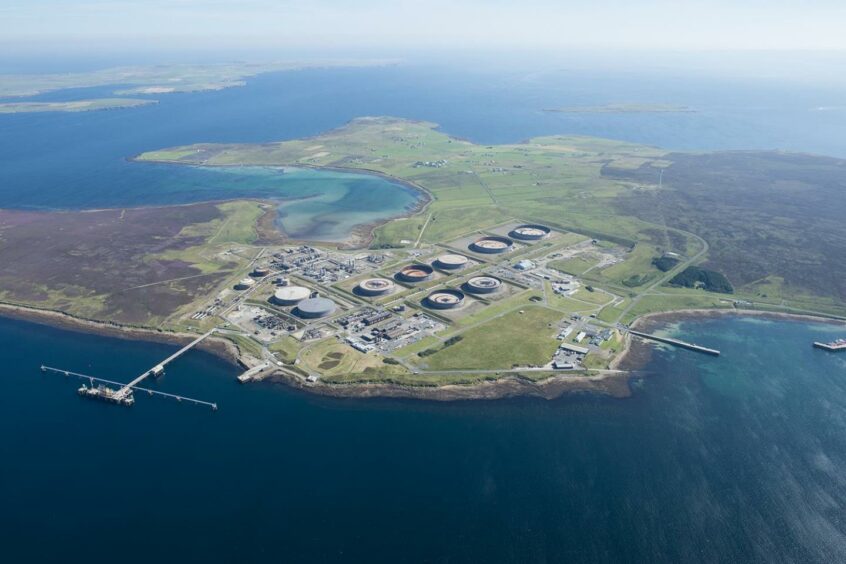 Backers of the West of Orkney wind farm hailed a "major milestone" with the submission of offshore consent documents.
Understood to be the first among their cohort of ScotWind projects to reach the milestone, Scottish ministers have now received the developers' offshore consent applications, some 20 months after the group was awarded the site.
A consortium of Corio Generation, TotalEnergies and Renewable Infrastructure Development Group (RIDG) secured rights to develop the 2GW project, around 19 miles off the island's west coast, as part of the leasing round in January 2022.
Lying within the N1 area, the scheme will have up to 125 turbines on fixed foundations and aims to deliver first power in 2029.
The scheme has a grid connection agreement with National Grid for a connection in Caithness, though the project partners are also exploring options to power the Flotta Hydrogen Hub.
According to developers, there is the potential for both power export options to be used.
Development Manager Jack Farnham said: "Any project which intends to power around two million homes cannot be undertaken in isolation from the communities in which it will operate. Over the last two years we've organised 33 public events, reaching over 2400 residents across Caithness, Sutherland and Orkney.
"These events have served as a platform for the community to actively participate and engage with the project's design, ensuring that we develop an environmentally responsible and socially beneficial project that resonates with local needs and aspirations."
The submission includes applications for consent under the Electricity Act 1989 and marine licence applications under the Marine (Scotland) Act 2010. Accompanying these are various assessments based on survey data collected over two and a half years.
The application's Environmental Impact Assessment (EIA) report has been managed through Xodus Group's Stromness office.
Mr Farnham said it also outlines a commitment by the developers to safeguard marine habitats, protect wildlife, and minimise any potential disturbances to the local ecosystem.
Submissions include a biodiversity enhancement plan through which they intend for the scheme to "positively interact" with the surrounding environment.
"Moreover, it highlights our proactive approach to engaging with local communities to foster sustainable development and create a positive legacy across generations," he added.
"We believe these applications underscore our commitment to delivering a project to the very highest environmental standards,"
"Securing consent is a critical milestone in unlocking the significant inward investment this ambitious project will generate, and bringing economic and social benefits to the communities in which we will operate.
The application will be available via several public locations and on the project website.
Recommended for you

Shetland pupils rename ESB-led floating ScotWind project