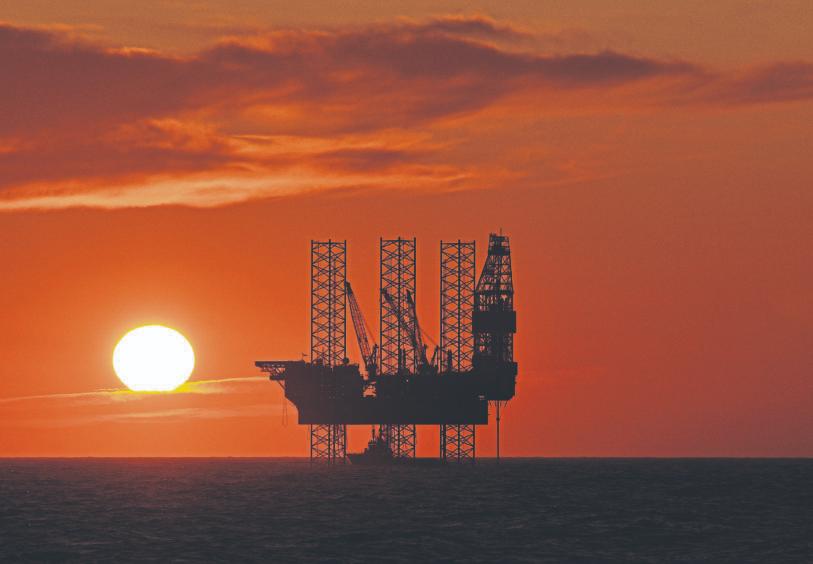 London-listed minnow Baron Oil has struck a deal to increase its stake in what it describes as one of the UK North Sea's few remaining sizeable undrilled targets.
Baron Oil will more than double its interest in licence P2478, to 32% from 15%, through the agreement with partners Corallian Energy and Upland Resources, subject to regulatory approval.
Operator Corallian's stake will reduce to 36% from 45% and Upland's will go down to 32% from 40%.
The licence contains the Dunrobin prospect in the inner Moray Firth, which Baron Oil estimates to hold gross mean prospective resources of 100 million barrels.
Baron did point out that the estimate is not compliant with the Society of Petroleum Engineers' petroleum resources management system.
However, the company said the partners had received the results of technical studies from a large European E&P company under a work sharing agreement earlier this year.
The findings corroborated their view of Dunrobin as a "potentially attractive and substantial target".
As part of the agreement, Baron will take on 100% of the costs of the remaining Phase A work commitments up to a cap of £160,000.
Seismic data reprocessing is due for delivery early next year ahead of engagement with potential drilling partners.
A "drill or drop" decision needs to be made by July 2023.
Well costs are expected to be modest, at £7 million gross, as the prospect lies in shallow water.
The licence was awarded to the partners in September 2019.
The firm's technical director, Jon Ford, said: "This agreement, in keeping with our corporate strategy, more than doubles Baron's interest in the prospective Dunrobin area at a modest cost, whilst at the same time accelerating the subsurface evaluation towards a decision regarding the potential drilling of an exploration well evaluated to have a sizeable resource target.
"The 3D seismic reprocessing is aimed at reducing the range of volumetric uncertainty and subsurface risk, as well as providing drilling location candidates, during 2022."
Baron shares rose 0.69% to 0.07p while Upland's dropped 3.33% to 0.73p.
Baron was incorporated in the UK in 2004 and admitted to the alternative investment market of the London Stock Exchange that same year.
The company is headquartered in London and led by chief executive Andrew Yeo, who has 20 years' experience in multi-discipline corporate advisory services.
It also has interests in Timor Leste and Peru.
Meanwhile, Jersey Oil and Gas has said it will give up the licences containing the Glenn and Zermatt fields at the end of their initial term later this month.
Jersey said Glenn was "sub-commercial" and that it had better prospects in its portfolio than Zermatt.
The firm said neither licence featured in its plans to develop the Greater Buchan Area and that, as such, the decision wouldn't impact its on-going farm-out process.
However, Jersey's shares were down 6.58% to £1.13 as of 10:45am in London.
Recommended for you

Reabold Requisition group pledges to stop 'knee jerk' decision making