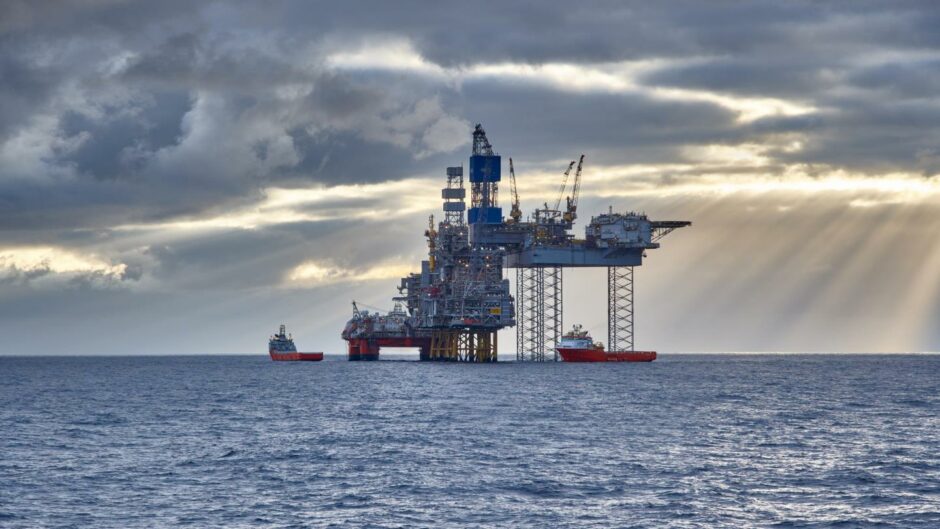 UK North Sea fields currently nearing regulatory approval were discovered, on average, over three decades ago.
And if "they were really difficult projects before", they are "even more challenging now", Offshore Energies UK's (OEUK) Ross Dornan told a packed out industry event in Aberdeen on Tuesday.
Key reasons for that include a lack of investor confidence, taxes on the industry, and general inflationary pressures.
Towards the end of last year, Energy Voice published a list of the seven North Sea oil and gas projects that were still waiting for their environmental statements (ES) to receive government approval.
One of those included was Harbour Energy's 18 million barrel Talbot development, which was recently green lit by the UK's Offshore Petroleum Regulator for Environment and Decommissioning (OPRED).
Production from the project is slated for late next year, with Mr Dornan hailing it as a "really positive" example of North Sea companies overcoming the challenges of unlocking resources.
Challenges aplenty for industry
But many more schemes are still in the pipeline, and current market conditions mean successfully delivering those could be a tough ask.
Delivering OEUK's latest business outlook report in front of dozens of industry figures, Mr Dornan said: "There are big challenges and negative consequences of the investment outlook, but under the right circumstances, value can still be progressed and unlocked.
"A number of projects are in the approval process, but the 10 that are in the later stages of final regulatory approval were discovered, on average, 33 years ago within the basin.
"If they were already challenging beforehand, they are even more challenging now."
According to OEUK, North Sea oil and gas companies currently have some 6 billion barrels of resource potential within their plans.
But the trade body's latest report also revealed 500 million barrels have been scratched, with a lack of confidence pushing firms to "hold back investment and production plans".
Negative sentiment in the basin stems, primarily, from the doubling down of the UK Government's energy profits levy.
In the autumn budget, the headline rate of tax on UK producers was raised to 75%, and a clause that would have caused the policy to cease if energy prices fell was scrapped.
Equinor in UK North Sea for the long run
There are hopes the government may announce some changes to the EPL on Thursday, as concerns that grow about the UK's ability to attract investment.
Despite fears that companies are looking to spend their cash elsewhere, Equinor (OSLO: EQNR) reassured the event that the UKCS remains a key region for the operator.
Arne Gurtner, the Norwegian energy giant's senior vice president for the UK, said: "Equinor are a broad energy investor in the UK, we've been here for 40 years, and we still see the UK as a core country for our energy investors.
"It doesn't come without challenges or struggles, I don't have to tell you that, but there's an immense opportunity."
Recommended for you

Rosebank approval still on OPRED's desk, confirms Ithaca