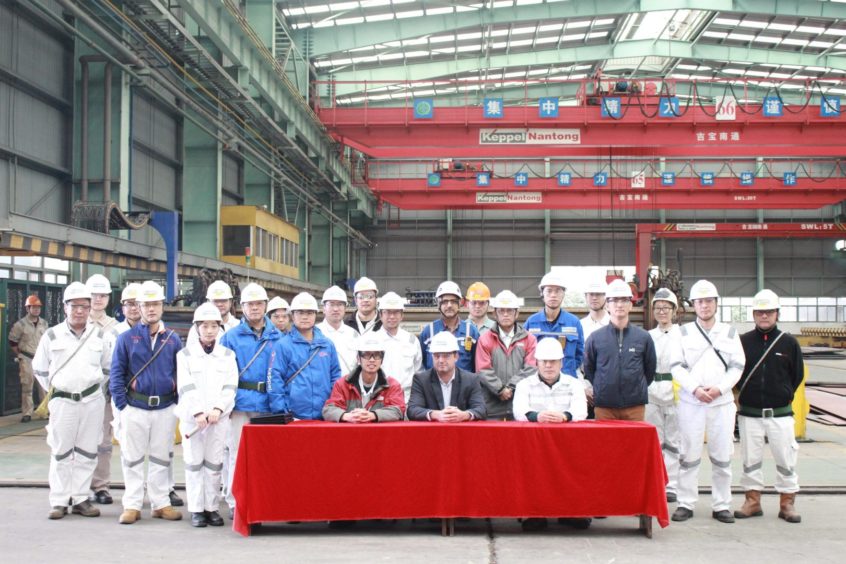 A new layer has been added to the bitter feud between Awilco Drilling and rig builder Keppel FELS, with a second arbitration process on the cards.
Aberdeenshire-headquartered Awilco said Keppel was terminating the contract for the construction of the Nordic Spring semi-submersible.
Keppel also served Awilco's subsidiary with a notice of arbitration, the Oslo-listed firm said.
Awilco, which considers the contract to be intact, had raised concerns about the status of the project in a letter to Keppel.
In its third quarter results statement, Awilco said it was clear that delivery would be "significantly delayed".
Steel was cut in the third quarter of 2019 and contractual delivery is meant to be in March 2022.
In June, Keppel started arbitration proceedings to challenge Awilco's decision to terminate the construction contract for another semi-submersible it had ordered — Nordic Winter.
Awilco alleged Keppel had breached the contract and claimed entitlement to a refund of instalments of $54m plus interest.
Keppel denied the allegations and said it intended to keep all payments received to date, while also seeking compensation if Awilco defaulted on payments.
It claimed Awilco served the termination notice shortly before a payment of $32m was due June 9 — a payment which was previously deferred with Keppel's consent.
Awilco said last week it did not accepted the grounds for termination and that the arbitration process is ongoing.
The company has about 20 employees based out of its headquarters in Westhill, near Aberdeen.
It currently operates two UK semi-submersible drilling rigs.
WilPhoenix was contracted to Serica Energy at its Rhum field in the third quarter while WilHunter remained cold stacked in Cromarty Firth.