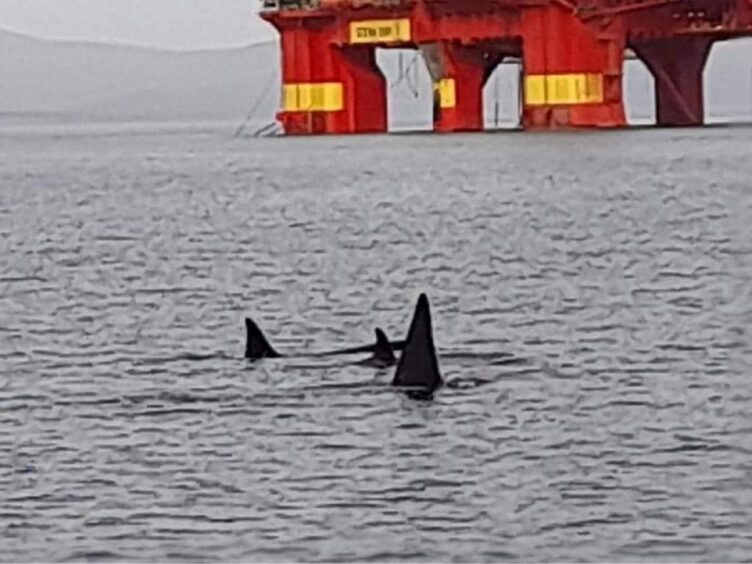 Stunning photos have been shared online of a pod of orcas passing by an offshore drilling rig off Orkney.
Stewart Walker captured the killer whales as they made their way through the Scapa Flow, narrowly missing the Stena Don vessel.
The images appear to show a pod of at least three orcas, with the Stena Drilling rig in the background.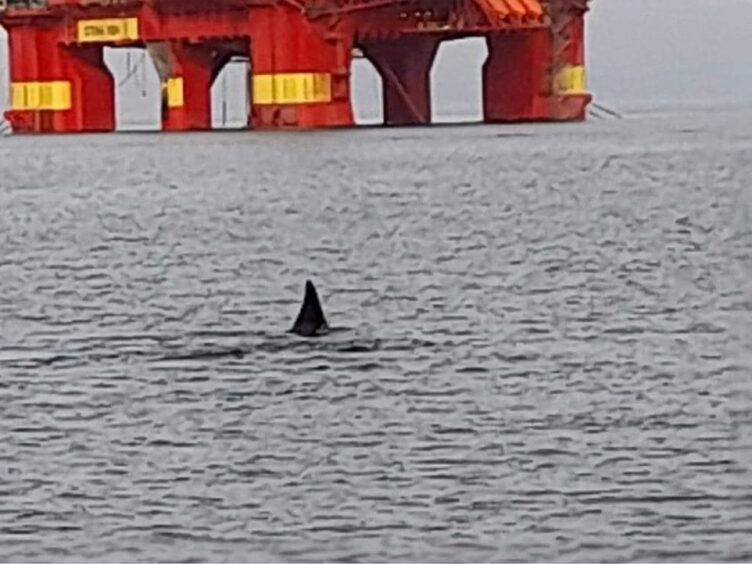 The Scapa Flow sits in the centre of the Orkney Islands and has been used as a haven for ships for hundreds of years.
It is best known for the scuttling of the German fleet when, in 1919 after the end of the First World War, 52 ships were intentionally sunk.
Stena Don is a harsh environment semi-submersible rig that can carry out drilling, completion and workover operations in water depths of up to 650m.
According to the website of Aberdeen-headquartered Stena Drilling, the vessel is currently in the process of readying for upcoming contract commitments.
It is not the first time that orcas have been spotted near the Stena Don.
In 2020 Orkney photographer Robbie Stanger published shots of a pod near the semi-submersible rig.
Recommended for you

Ithaca books Stena Spey for summer 2023