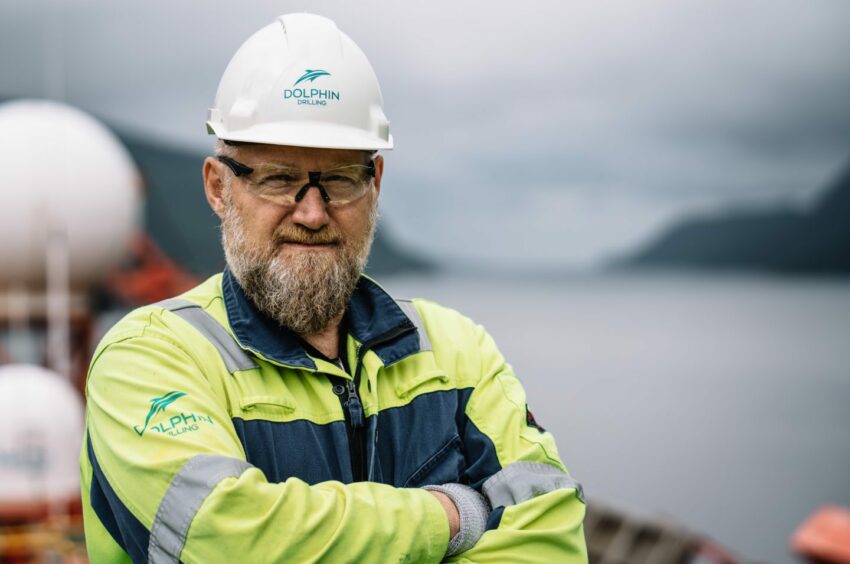 Aberdeen-headquartered Dolphin Drilling (OL: DDRIL) has given a bullish outlook to its shareholders, highlighting that it expects UK North Sea project sanctions to exceed $10bn in 2023.
In a presentation to investors, the firm cited stats from the North Sea Transition Authority and Rystad Energy, which it said illustrates a surge in activity next year.
It said "project sanctioning in 2023 (is) likely to exceed USD 10bn" off the back of a political focus to "boost domestic demand following the energy crisis.
Dolphin also noted the recently-launched33rd North Sea leasing round, where more than 100 new licences are expected to be awarded.
"Licensing would likely significantly boost the outlook for the UKCS, which is a core region for Dolphin Drilling," it said.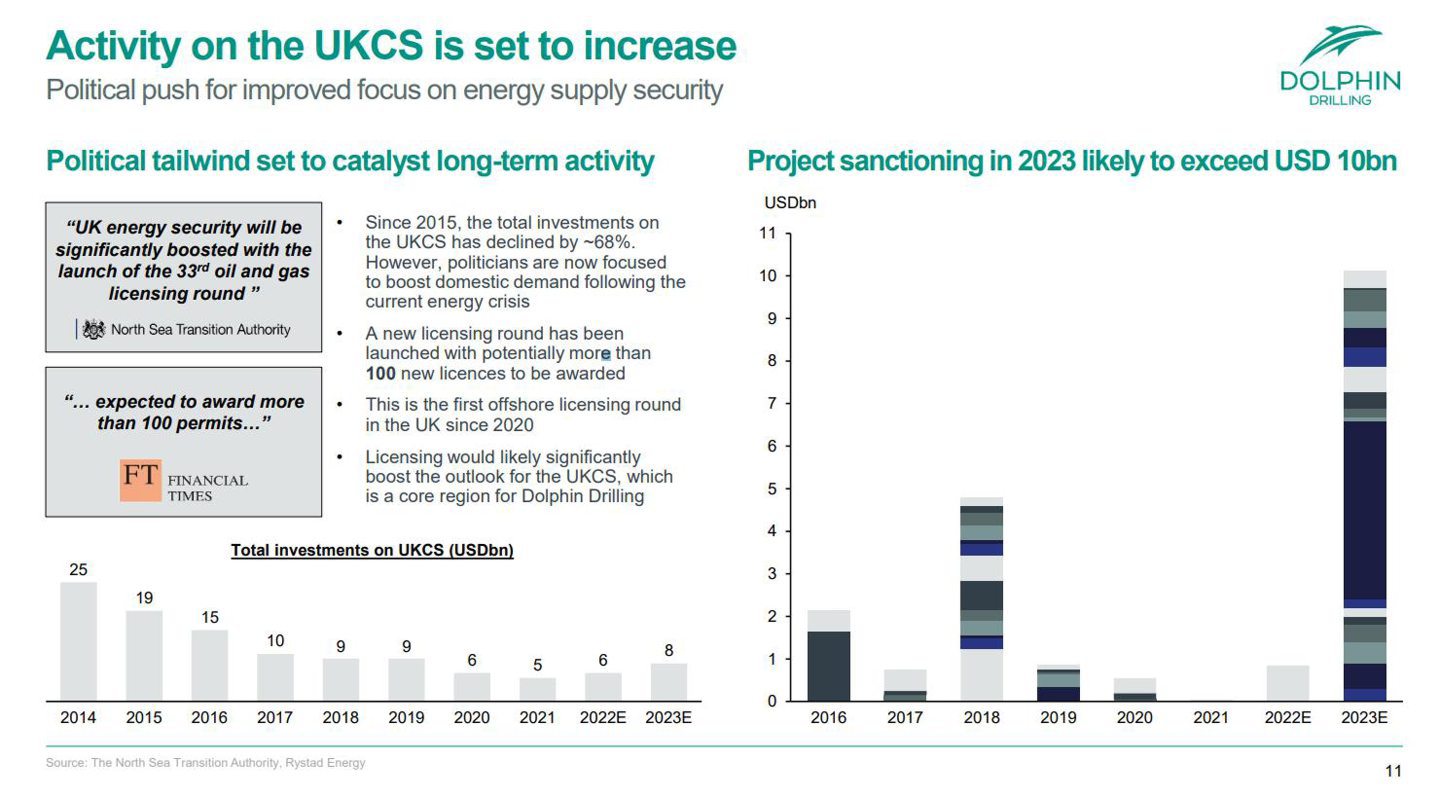 The firm also highlighted a resurgence in offshore day rates, including a "massive recovery" for ultra deepwater, which is now in the $400K/ day mark, while marking that semisubmersible and moored semi "closely followed" ultradeepwater in the last upcycle.
Part of that is due to the UK rig count for semisubmersibles having declined by more than 50% since 2016, and is consequently near sold-out.
Dolphin Drilling officially listed on the Euronext Oslo stock exchange last week, with an opening price of 15.50 per share and an estimated market cap of NOK 1.9 billion (£158.6m).
Bjørnar Iversen, CEO of Dolphin Drilling, said: "The first day of trading represents an important milestone for Dolphin Drilling, as returning as a publicly traded company has been a cornerstone of our financial strategy. Dolphin Drilling returns to the stock exchange in a period of improving earnings potential for rigs in a tightening rig supply market.
"Dolphin Drilling has attractive assets, a strong team and a solid platform to leverage on the favourable offshore market development with improved rates. The most recent contract for Blackford Dolphin underlines the potential of the company and its assets, and we believe Dolphin Drilling will capitalise on the improved outlook for the oil services and offshore sectors."
Recommended for you

Aberdeen's Dolphin Drilling secures contract in Nigeria worth £84m