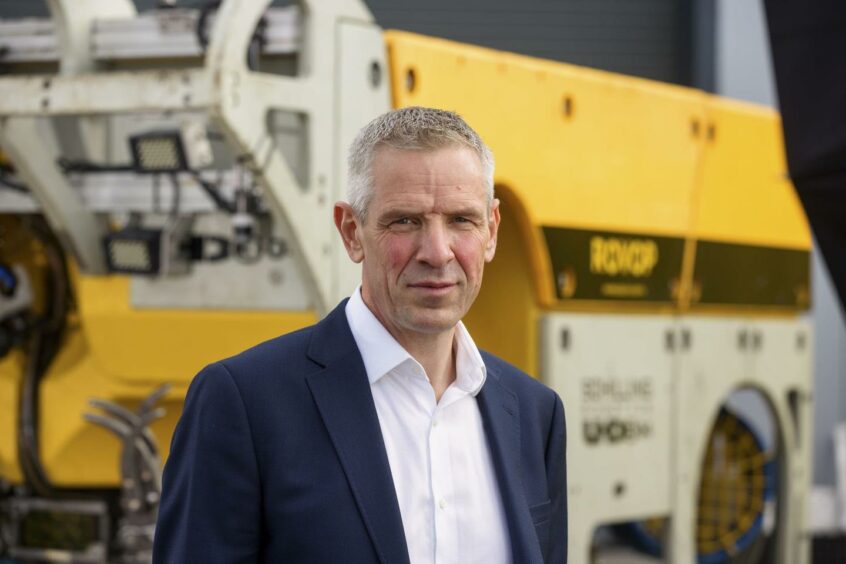 Remotely operated vehicle (ROV) specialist Rovop is forecasting continued growth after a "strong performance" this year.
In its accounts for the 18-month period ending March 31, 2021, the subsea services firm reported pre-tax losses of £9.5 million.
That is a marked improvement on the £22.6m deficit posted in the prior period.
Revenue stood at £46.6m, while earning before income, tax, depreciation and amortisation (EBITDA) was £2.9m.
Operating profit was £5.4m, versus a loss of £5.3m in the previous year.
This was in large part due to the business exiting the year with greatly improved performance.
Rovop chief executive Neil Potter said: "While the impact of the pandemic made world-wide trading conditions extremely challenging, the commitment and efforts, particularly of our offshore teams, through a difficult period for international travel, ensured that we continued to sustain and grow our activity levels to support our customers.
"This is underlined by the increasing number of customers who are selecting ROVOP to provide services for multiple vessels, positively reinforcing the work that we have collectively put in to providing consistent and high-performing service delivery. As we head into 2022, we are well positioned with campaigns across the world."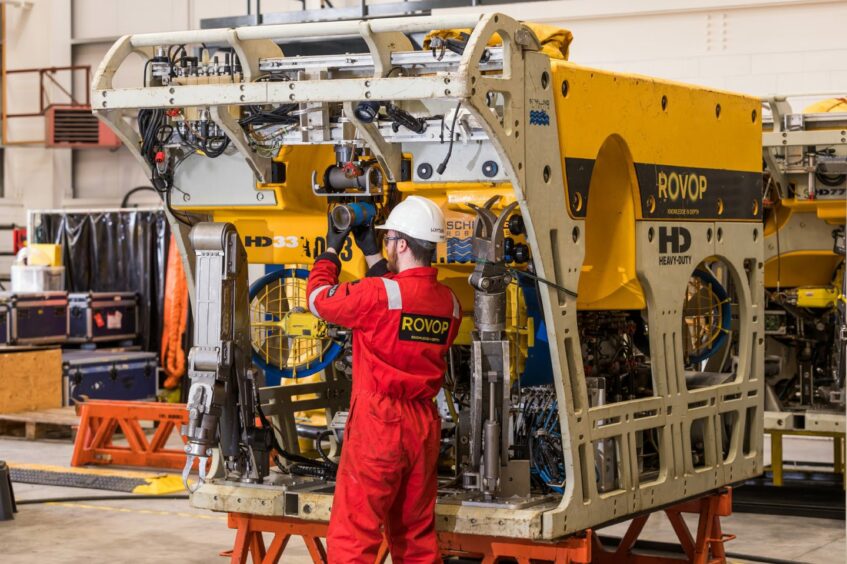 Growth trajectory to continue
In October Rovop announced it had secured £25m of contracts in the prior six months.
Since then the Aberdeen-headquartered company has bagged a further £5m of awards in the last six weeks, predominantly in the renewables sector.
And Rovop expects that growth trajectory to continue into 2022, with revenue currently being generated at a level around 50% higher than the corresponding period in 2019/20.
Despite the buoyant predictions, the average number of employees at the firm is marginally lower than the previous period,
That's down to a combination of the impact of the pandemic and associated fluctuations in the offshore workforce, as projects are mobilised and demobilised.
In order to develop its ROV fleet, Rovop has bought two work class systems and a light work class, with an eye to expanding further.
Investment in dedicated recruitment resources across its global offices has enhanced the company's ability to deliver projects in an ever-tightening market.
Restructure
In 2020, Rovop carried out a financial restructure and refinancing, which has put it on a "robust footing" for future development and positive cash flow.
It has also significantly strengthened the net assets position of the business, increasing from £25.4m at September 2019 to £48.5m at March 2021.
Mr Potter said: "Further to the steps taken by management and shareholders since the restructuring, Rovop's position has been transformed on a number of fronts with activity levels and trading performance increasing at a rate which considerably exceeds expectations.
"Third party debt and associated cash service have been eliminated from the business, with both these factors combining to put the group in a self-sustaining cash generating position.
"The emerging growth in the subsea sectors of oil and gas and renewables presents a significant opportunity for us and one on which we are now well placed to capitalise.
"The company is actively focusing on securing new contracts in the renewables sector, particularly in offshore wind and cable laying. It is anticipated that significant progress will be made in this regard in the current year with Rovop now placed on four vessels dedicated to supporting renewable energy projects and with additional placements on generalist vessels which also operate in this sector."
Recruitment drive
In order to support its predicted growth, Rovop is to step up its recruitment effort in the coming weeks.
A particular focus will be given to securing offshore personnel capable of supporting upcoming projects in "what is shaping up to be a very busy season".
Mr Potter added: "While the swift escalation of the Omicron variant will continue to present challenges for some time to come, we are confident that the very positive change we have seen in the market, with the marked uplift in demand for vessels and correspondingly for our services, will continue throughout 2022 and be­­­­yond. The fact that this increase has been across all sectors with a wide customer base, provides further security and stability as we focus on safe delivery of our services."