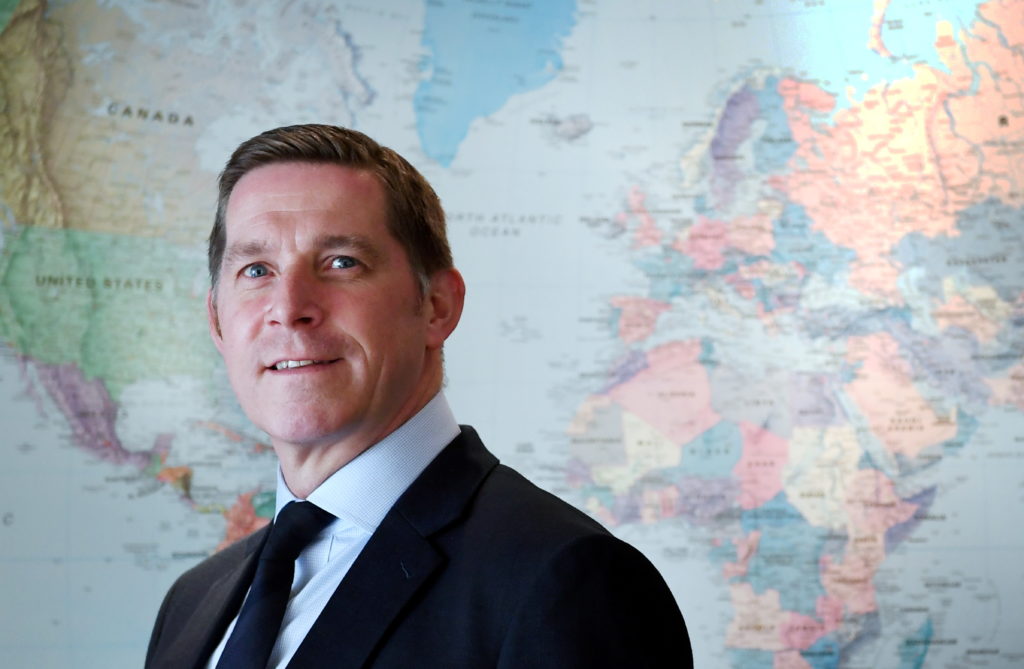 Aberdeen-based energy services firm Three60 Energy has announced it will acquire fellow Scottish firms Pryme Group and Flexlife, creating a £200 million revenue business.
Founded in 2014, Pryme Group provides engineering solutions across the offshore wind, nuclear, defence and oil and gas sectors.
Meanwhile, Ellon-based Flexlife launched in 2007 focusing on flexible pipe technology within the oil and gas sector before pivoting towards offshore wind projects.
Pryme Group acquired Flexlife in 2021 following a merger with Caley Ocean Systems and IMES International – both owned by Seanamic Group.
Simmons Private Equity is the majority shareholder of both Pryme Group and Three60 Energy and the acquisition involved the transfer of shares rather than a cash purchase.
Three60 said the newly combined group will "deliver innovative energy transition, engineering, operations, and project management solutions across the asset lifecycle".
Three60 chief executive officer Walter Thain will retain his position while Kerrie Murray, previously CEO of Pryme Group, will become the chief financial officer of the newly merged company.
The move will see 37 more employees joining approximately 300 staff based at Three60 offices in Aberdeen, on and offshore, with the company's worldwide headcount growing from 650 to around 1,000.
Three60 expands renewables and nuclear focus
Mr Thain told Energy Voice the announcement would see Three60 go from an "85% oil and gas focused business" to approximately 60%.
The enlarged group will expand to cover onshore and offshore wind, carbon capture and storage, geothermal, nuclear, marine, defence and industrials in addition to oil and gas.
"It's a huge change for everyone (at Three60) and that other 40% is spread across different industries," Mr Thain said.
"It's fantastic for a business like us and it's also fantastic for Scotland because I think it will encourage us to be a wider industrial services provider and hopefully with that growth it will employ more people in this geography."
Mr Thain said the two acquisitions continued the company's rapid growth since it began in 2016.
"We've grown quite significantly over the last seven years through acquisitions, but also organically through buying businesses, integrating them and growing them," he said.
"We've been doing that across a number of geographies, but we recognised, coming through (the pandemic in) 2020 that the world was going to be changing and diversifying energies and we wanted to make sure that we could broaden our industrial service provision as well as obviously broaden our geographical footprint."
Flexlife brings subsea capabilities
In acquiring Flexlife and Pryme Group, Mr Thain said Three60 had looked to shore up missing capabilities across its portfolio.
"We looked around at different companies doing different things and one thing missing in our portfolio was our subsea inspection and maintenance capability," Mr Thain said.
"We do subsurface work, and we work with wells and then we work with facilities, the bit that was missing is the bit that joins them up, so that's the subsea element for us and we do quite a lot of work with FPSO, so flexible risers is quite a key thing for us to have in our portfolio.
"The other thing was looking at how do we actually fast track our growth in other industries like nuclear, submarine defence and other areas we want to grow our business across.
"Both of these acquisitions allow all of those things to happen, it widens our industrial service provision and also widens our geographical footprint."
Mr Thain said acquiring Pryme Group would allow Three60 to expand its geographical footprint into the USA and South America on top of its current operations across the UK, Norway and Southeast Asia.
Three60 says no changes to personnel
In addition to bringing in new capabilities, Mr Thain said the acquisitions would benefit existing employees at all three businesses.
"It's going to be really beneficial for our people," he said.
"We're going to grow our headcount from 650 to about 1000 with the acquisitions and this is going to be a fantastic opportunity for young engineers and young people in the industry to actually diversify their skill set, to be able to work with the same company but be able to work across the different industries rather than being purely focused on oil and gas."
There would also be no changes to personnel or headcount across any of the businesses, Mr Thain emphasised.
"There's going to be absolutely no change in personnel whatsoever," he said.
"There's going to be no headcount reduction across the business at all, it's more about revenue synergies rather than cost synergies.
"It's about how do we get more for our existing customers by delivering more services for them rather than reducing headcount in our organisation."
Mr Thain said Three60 considered the culture of each organisation prior to acquisition and would not look to make significant administrative changes immediately.
"Culture is one of the things that we focus on, and we also don't try and interfere too much when we do these acquisitions," he said.
"When we do acquisitions, we spend as much time looking at the culture of the organisation as we spend looking at the financial performance of the organisation.
"Having a strong, robust, innovative culture is really important to us because you know we are a young organisation, we want to continue to be agile and nimble."
Three60 completes eight acquisitions since 2016
Mr Thain said bringing in Pryme Group and Flexlife meant Three60 had made eight acquisitions within seven years since it launched.
Looking ahead, he said it was unlikely to be the end of the company's "acquisitive journey".
"We're definitely keen on further acquisitions, we've had a significant track record in delivering through acquisitive growth," he said.
"Our investors are very proud of the fact that we've actually spent money growing the business.
"The previous two acquisitions we did, we did with our own cash, so we didn't have to go and get further investment into the business, 0ur own financial strength allowed us to deliver those acquisitions.
"So definitely we're up for more acquisitions and probably in different geographies."
Mr Thain said while he was unable to specify exactly which areas Three60 was looking to expand into, he pointed to the Middle East region as one where the company was exploring options.
In the immediate term though, Mr Thain said Three60's focus would be on increasing revenue.
"Our passion here is to grow our business at 20% in the next two years, so that comes with that kind of natural growth in headcount," he said.
"We're not buying businesses to take people out of the equation or reduce our cost base, this is about growth and it's about synergies across the business and a wider relationship with existing customers that allows us to deliver that growth.
"Three60 today, we're about a £120 million revenue business and we will be creating a £200 million revenue business through the acquisitions."
Three60 now has 'unique' wind offering
Looking ahead, Mr Thain said Three60 will target growth in the decommissioning, nuclear, carbon capture and storage, geothermal and wind sectors.
In the wind sector specifically, Mr Thain said Three60 would now have a "unique offering" as a "joined up and integrated business" across the industry life cycle.
"(It) allows us to move from the front-end compact study market all the through to the detailed engineering construction market through to that decommissioning market," he said.
"(Flexlife) are looking at a kind of robotic cable repair mechanism where you can actually repair cables in situ, because there are cables getting damaged and a lot of companies are quite interested in this cable repair.
"So it is something that we're keen on pursuing, but this joining up of the organisations allows us to play right across that life cycle in onshore and offshore wind which is a growth market that we see, not only in the UK but also in Southeast Asia, because we work in Taiwan and Japan, and in offshore wind.
Acquisitions will gradually adopt Three60 brand
Following the acquisition, Mr Thain said the expanded company would "go on a journey" with the Pryme Group and Flexlife brands.
The companies are expected to gradually adopt the Three60 name and branding over time.
Three60 said Pryme Group encompassed several businesses grown through mergers and acquisitions with a headcount of over 360 across 11 UK sites.
Meanwhile, Ellon-based Flexlife has expanded internationally with offices in Houston, Texas and Rio de Janeiro.
Seanamic Group acquired Flexlife in 2017 and the company became part of Pryme Group in 2021 when it merged with Caley Ocean Systems and IMES International.