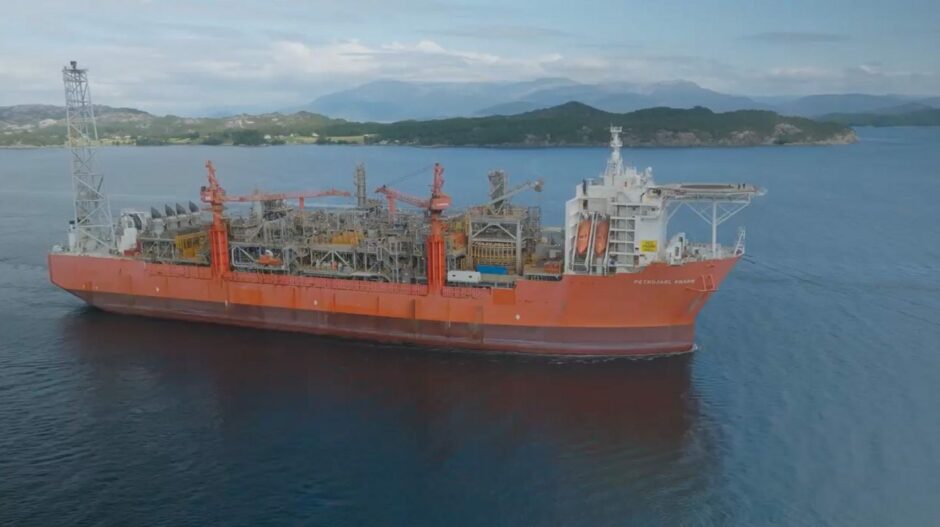 Calls are being made for the UK Government to disclose information about the "environmental harm" of a contentious North Sea oilfield.
Climate campaigners argue withholding Equinor's (OSLO: EQNR) response to concerns about its Rosebank project would be "unwise", given the public interest in the scheme.
In a letter to the Business Secretary Grant Shapps, Uplift also calls for the reopening of the public consultation into the West of Shetland field.
Rosebank – tipped to hold 300 million barrels recoverable in its first phase – is one of several North Sea oil and gas projects in development that campaigners are seeking to derail.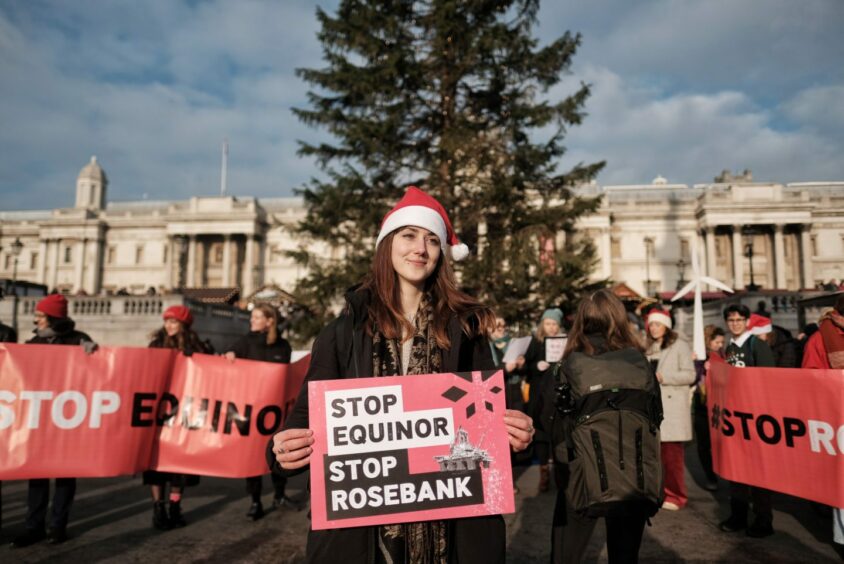 Concerns about the scheme were raised by OPRED at the tail end of last year, as the regulator pushed Equinor to give further detail about the emissions associated with its £8 billion scheme.
Westminster says no decision has yet been made on whether to green light Rosebank, though Uplift claims a verdict is "expected imminently".
Equinor has previously said it will take a final investment decision on the North Sea project – potentially among the first to be powered using electricity – this year.
Claims Rosebank could impact 'fragile ecosystem'
But campaigners have voiced concerns that the Norwegian energy giant hasn't "fully accounted for the multiple harms from developing" Rosebank.
As well as the environmental impact of burning oil and gas from the field, they have flagged the potentially "disastrous effect on marine life".
Uplift, a respondent to the initial public consultation on Rosebank, says the project would require the installation of a pipeline through a protected area of the North Sea – the Faroe-Shetland Sponge Belt.
Doing so would impact its "fragile ecosystem", impacting rare marine creatures like sea sponges and quahogs, an incredibly long-living type of clam.
Tessa Khan, executive director of the NGO, said: "Grant Shapps and Equinor should want to make this controversial decision over Rosebank in full view of the public. Any attempt to withhold information on the harm this enormous oil field might do to our environment – and what plans Equinor has to mitigate that harm – would be unwise, given the widespread concern surrounding the field.
"There is an undeniable public interest in all the information being out in the open and subject to further public consultation. Otherwise, people might conclude they have something to hide."
Regulator questions
It is now just over a month since OPRED questioned Equinor's environmental assessment of Rosebank, asking it to shed greater light on the emissions profile of the project.
Specifically, the regulatory body said the statement for Rosebank didn't demonstrate how it would meet commitments outlined in the North Sea Transition Deal (NSTD).
A pact between industry and government, the NSTD holds the sector to "an absolute reduction in production emissions of 10% in 2025, 25% in 2027, and 50% in 2030 on the pathway to net-zero by 2050".
According to Uplift, Equinor's response is now before OPRED, and is being used to determine whether or not the field should be granted approval.
As it is a "matter for regulators", it has not been made public.
The group is calling for "greater transparency" from the UK Government, and specifically for Mr Shapps to compel Equinor to publish "new information" its provided.
A Westminster spokesperson said: "The UK is leading the world on climate change and our British Energy Security Strategy sets out our plan to supercharge our domestic renewable energy and nuclear capacity, as well as supporting our North Sea oil and gas industry as we transition to lower carbon energy.
"No decision has yet been made regarding the proposed Rosebank field and development proposals for oil fields under existing licences are a matter for the regulators."
Recommended for you

Equinor banks over $1bn in UK while paying $6m in taxes