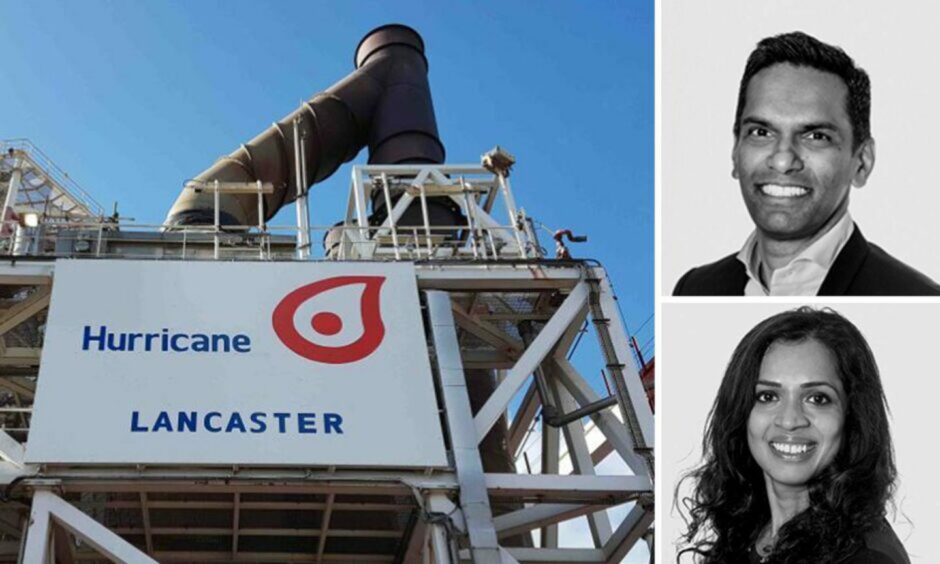 Billionaire couple Winston and Arani Soosaipillai are starting the week with a bigger business empire after their £249 million swoop for North Sea firm Hurricane Energy.
It is the latest chapter of a remarkable story of business-building by the pair since their student days at Kent University.
They studied accounting and finance together before buying a couple of petrol stations and an oil storage site in London.
According to The Times, the Soosaipillais lived in a modest Surrey maisonette back then.
Billionaire hideaway
As of last year, they were living in a multi-million-pound mansion in the exclusive St George's Hill estate in Surrey. The estate has over the years been a popular base for Russian oligarchs. It has been described as "the perfect hideaway for reclusive billionaires" like Mr and Mrs Soosaipillai who want to stay out of the limelight.
Their London-headquartered conglomerate, Prax Group, boasts annual revenue of £8 billion and 1,450 employees in 8 offices around the world.
The firm's latest expansion saw it acquire Hurricane, operator of the Lancaster oilfield west of Shetland.
Very little is known about the owners other than a few brief details on the company's website. Their public profile is non-existant.
On Mr Soosaipillai, who goes by his middle names of Sanjeev Kumar, Prax says: "Sanjeev is a highly respected entrepreneur who has more than 20 years' experience in the energy industry.  He has comprehensive knowledge of the international oil and commodities markets, and a proven track record in delivering strategic growth plans.
"Sanjeev continues in his quest to seek durable growth for the group and to position it at the forefront of global energy transition and sustainable innovation."
Mrs Soosaipillai's 'fundamental' role
Of Mrs Soosaipillai, the website says: "Arani has overall responsibility for the group's human resources and has played a fundamental role in its development as the group has grown. She oversees human resource strategy, policy-making processes and planning. In addition, she directs employee recruitment, training and development programmes. She has more than 20 years' relevant industry experience."
The couple were a new entry in the Sunday Times Rich List this year. Their estimated personal fortune of £1.5 billion ranked them 121st among the UK's wealthiest people.
What do they own besides Hurricane Energy?
Much of their wealth flows from their oil refining interests. These include the Lindsay refinery, in Lincolnshire, one of only six facilities in the UK that turns crude oil into petrol and diesel. The site processes up to 113,000 barrels of oil daily.
Prax also owns a fuel terminal in north-east England, oil tankers and petrol stations throughout the UK.
And the company is a franchisee of non-fuel brands including Subway, Costa, Morrisons, Greggs, Spar, Costcutter and Londis.
Most of the nearly 200 UK filling stations owned, operated or supplied by Prax are run under the group's Harvest Energy umbrella. Others operate under the Shell, Texaco and TotalEnergies brands. One of the Shell-branded sites is in Aberdeen.
Record fuel prices during 2022 delivered massive profits for the Soosaipillais.
Described on various websites as British Tamils, with family links to Sri Lanka, the couple have a philanthropic streak.
Prax launched a new charity last year, Prax Foundation Roots (PFR), to continue "initiatives started by the founders".
Prax-sponsored orphanges
PFR, which is "overseen" by Carmelite nuns, runs several orphanages for young girls in Sri Lanka. The children are encouraged to take up coveted scholarships at one of the country's 15 universities. There are plans to eventually open similar hostels for boys, while the charity is also considering expanding its projects to other parts of the world.
Announcing completion of its acquisition of Surrey-headquartered Hurricane last week, Prax said the move was a "natural progression" for the company.
Mr Soosaipillai, 50, the group's chairman and chief executive, added: "Our long-term strategy is to be fully integrated across the oil value chain from upstream to downstream. The acquisition of Hurricane is a very significant moment in the group's history and a major leap forward towards achieving our goal of becoming a fully integrated global energy provider."
Prax is the trading name of State Oil, which was registered by the Soosaipillais in 2000.