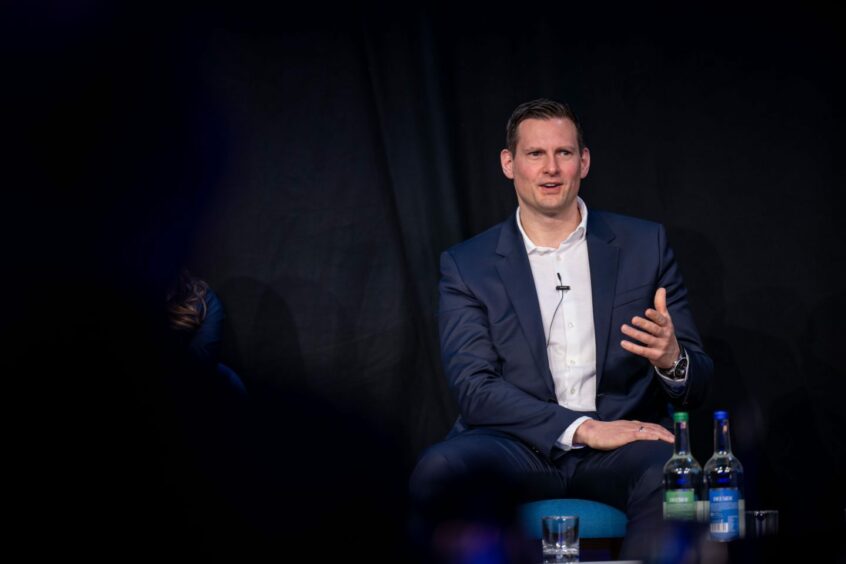 Norway's Equinor has said it is "not tone deaf" to the emissions debate around its Rosebank oilfield and international calls to cease new oil projects.
Approval of the large west of Shetland project comes a day after the International Energy Agency called for no new long-lead oil and gas projects in order for the world to hit net zero targets.
The field is projected to be producing through to 2051.
Meanwhile, electrification of Rosebank, aimed to drive down its emissions, will not take place for years after first oil is achieved, Equinor confirmed.
Arne Gurtner, UK senior vice president, said: "The total emissions in society and in the UK are of course governed by the demand side of the picture.
"In that sense we are not tone deaf. We are a net zero company, we have committed to net zero targets and are working really hard to decarbonise our absolute emissions together with scope three emissions through industrial solutions."
Earlier this week, the IEA said warned against investment in new long-lead upstream projects for the world to hit 1.5 degree global warming.
Mr Gurtner said: "When it comes to the IEA and new oil and gas projects, we totally recognise that oil and gas demand will fall, and has to fall, during the transition, but as long as society needs and demands oil and gas, Equinor will be there to produce that oil and gas with the lowest production emissions possible."
However NGOs have not been convinced; Greenpeace said: "This decision is nothing but carte blanche to fossil fuel companies to ruin the climate, punish bill payers, and siphon off obscene profits."
Campaign group Uplift, which has threatened legal action, said: "By approving Rosebank, Rishi Sunak has confirmed he couldn't care less about climate change. As we've heard repeatedly, our world can no longer sustain new oil and gas drilling.
"And when we're witnessing scorching temperatures, wildfires, devastating flooding and heatwaves in our seas, it could not be clearer that this is a decision by the Prime Minister to add more fuel to the fire."
Emissions
Rosebank is targeting first oil in 2026/27, however Equinor confirmed 2030 is the "earliest" electrification could be achieved, years after production started.
The West of Shetland electrification project doesn't just cover Rosebank, but also the huge BP Clair oilfield and Ithaca Energy's Cambo development.
Equinor says, with Rosebank electrified, it will have emissions of 3 kg of CO2 per barrel, "one of the lowest ever CO2 footprints" in UK waters, compared to a sector average of 20 kg per barrel.
However, if it isn't electrified, Rosebank will emit four times as much; 12 kg of CO2 per barrel of oil produced.
That comes while the UK industry has committed to cutting its emissions by 50% by 2030, against a 2018 baseline – with electrification being seen as a crucial lever in achieving that – via the North Sea Transition Deal signed with government in 2021.
Mr Gurtner said: "Rosebank is very much aligned with the North Sea Transition Deal. We have employed a lot of hard engineering work to really energy optimise, including a closed flare system on the vessel.
"So I think it is very much consistent with the 2030 target. Production emissions and the reduction of those matter most after the field has produced for a while.
"That's where the effect of electrification kicks in, and that's where we continue to hunt the very strict targets in the NSTD."
Recommended for you

NSTA: £4bn of North Sea developments approved in 2023