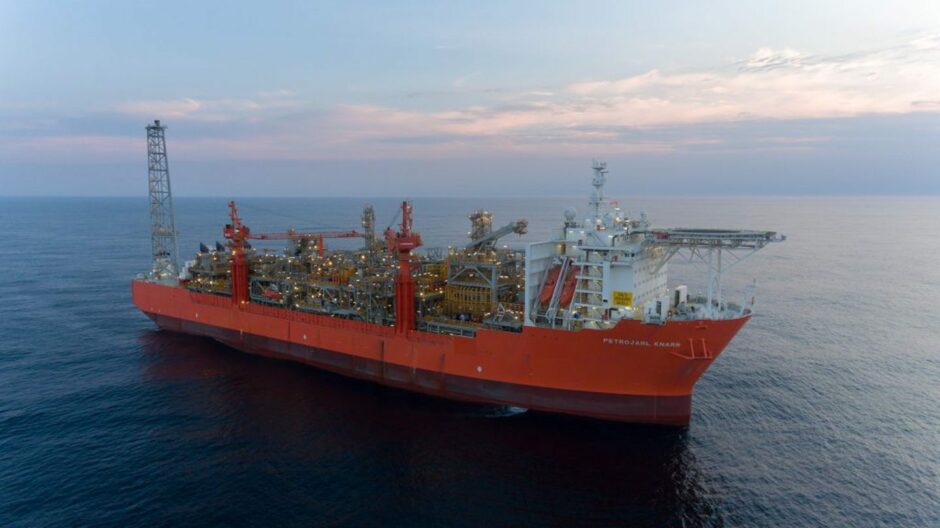 Offshore industry analysts have greeted the approval of the Rosebank oilfield with cautious optimism, calling it a "litmus test" for the UK energy sector.
The North Sea Transition Authority (NSTA) on Wednesday granted development and production consent for Equinor's Rosebank project, the UK's largest untapped oil field with estimated reserves of 300 million barrels.
WoodMac senior research analyst upstream James Reid told Energy Voice it was the highest profile final investment decision (FID) the UK industry had seen in recent years.
"Indeed, it is the largest FID, be reserves, since Buzzard (oil field) was approved back in 2003," Mr Reid said.
"The Rosebank project has been in the pipeline for many years and is significant for the West of Shetland basin."
Rosebank adds to 'Bumper year' for FIDs
Mr Reid said additional infrastructure as part of Rosebank, including the FPSO (floating production storage and offloading) and gas export pipeline, had the potential to make other smaller discoveries in the area more viable.
Rosebank is the fifth FID seen in the UK this year, and Mr Reid said with Teal West and Victory expected to follow, 2023 could be a "bumper year" for FIDs.
"Rosebank was seen as somewhat of a litmus test for the UK, had it not been approved it would signalled a shift in sentiment from the UK government," Mr Reid said.
"There is a pipeline of projects in the UK set to be put forward for regulatory approval in the coming years that will see this as a positive development."
Investors still cautious following Rosebank
Hargreaves Lansdown head of money and markets Susannah Streeter said the Rosebank decision would "allay some energy security concerns", but it "pushes the UK down a notch" in terms of its net-zero leadership.
"Even though the regulator has said that these considerations have been taken into account, and the companies have stressed that electrification of operations will reduce emissions, it muddies the playing field again when it comes to government support for the green transition," Ms Streeter said.
"The decision, coming so swiftly after the Sunak administration pushed back the ban on sales of new petrol and diesel cars to 2035, leads to more uncertainty for companies and investors focused on cleaner energy solutions."
Meanwhile, Westwood Global Energy Group senior analyst Yvonne Telford said although the decision was good news for the UK continental shelf it was not expected to bring a wave of new field development submissions.
"Fiscal and particularly political uncertainty remains which is hindering future investment plans," Ms Telford said.
"Rosebank though adds another hub to the West of Shetland region which will, through economies of scale and collaboration, help the case for a power from shore solution for the region."
Ms Telford said the expected development would likely have a positive impact on exploration drilling in the vicinity of Rosebank.
Licenses for a "large number" of blocks are expected to be announced as soon as October as part of the 33rd NSTA offshore oil and gas licensing round.
Electrification and emissions questions remain
Questions remain whether plans by Equinor, Ithaca and BP are on track to achieve electrification of their West of Shetland (WoS) by 2030.
According to analysis by Welligence, full electrification would see emissions from the huge oilfields would decrease by 93%.
The recent NSTA 2023 emissions monitoring report warned the sector would not meet its 2030 emissions targets without implementing further abatement initiatives like platform electrification.
Ms Telford said delivery of WoS electrification prior to 2030 was always going to be a challenge.
However, similar projects planned for the Central North Sea (CNS), including a power from shore solution for the ETAP, Elgin, Judy and Shearwater platforms, partial electrification of Culzean via offshore wind, and partial electrification of Captain, could come online before 2030.
"These CNS electrification projects should support the industry in reaching its 2030 emissions target," Ms Telford said.