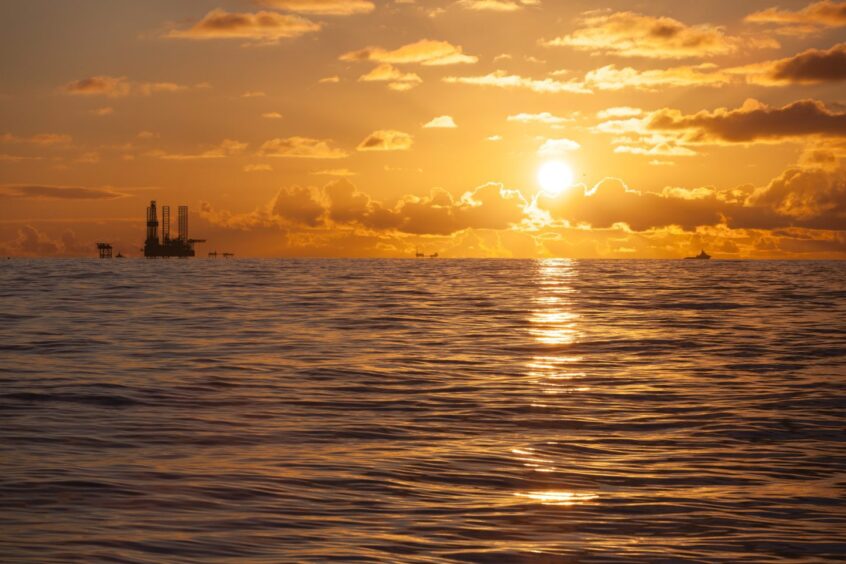 Athena Exploration, a UK player which recently won acreage in the 33rd licensing round, says its prospects have potential to deliver a new production hub in the West of Shetland.
It has just launched a farm-out process on "Hale"; a prospect worked up through reprocessing of data in the Palaeocene geological formation, with P50 prospective resources of 1.2 trillion cubic feet of gas.
Then last month it was offered provisional awards for four other blocks right next door to Hale, covering the "Cragganmore" discovery.
Athena Exploration is partnered 50-50 with Australia's Triangle Energy on Cragganmore, with the latter citing a best case recoverable resource of around 500 billion cubic feet of recoverable gas. Athena is also optimistic on the discovery, but notes there's still a lot of work to be done there.
On Hale, Athena Exploration CEO Paul Dailly said: "It has the potential to be like a standalone gas development in the northern part of the Shetland Basin, which is what's attractive about it.
"It's really emerged from the reprocessing we've done and there was only very old data.
"Normally people have recognized prospects before in the North Sea, but this I think is a new feature that's come out of the reprocessing, and it's quite a big gas play which is down dip from an old well, which actually encountered gas in a slightly older reservoir.
"So it's a big track statigraphic trap.  We're just really beginning to farm that out now to look for a drilling partner for it."
Looking to the more recent licensing round last month, he added: "We picked up four blocks right next door to Hale, because we obviously see that potentially as kind of a hub.
"And within that, there's an existing discovery called Cragganmore which has got two wells in it, one one well was a very good well, and then there was appraisal well which was disappointing for a reservoir quality point of view.
"But we think there may be good technical reasons why we can revisit that and maybe, you know, come up with a better story around its potential commerciality."
Shell has picked up acreage nearby at the Tobermory and Bunnehaven gas fields as part of a "big position" in the round – the oil giant took a total of 18 blocks in the region.
The interest the energy majors continue to have in the West of Shetland are part of what led Athena to the area.
'More like an emerging Atlantic frontier than a mature North Sea basin'
Paul Dailly, a founding partner of Kosmos Energy, became CEO of Athena in 2019, joining North Sea stalwart Colin Pervical, who he started his career with at BP decades earlier.
Their trio is rounded off with founding partner Colin Burnett whose background covers 20 years of oil and gas private equity.
Together the team have been involved in the discovery of more than 10 billion barrels of oil equivalent in the North Sea and West Africa.
"What we're trying to do is create a pipeline of drilling opportunities essentially built around what we think are potentially high value short-sighted prospects which will remain relevant over the next 10,20, 30 years as we go through the energy transition.
"We still think there's a pretty important role here, particularly in gas in the UK, to provide domestic production going forward until the energy transition is complete."
The plan is to build up prospects and then farm-out – a conventional business model – and interest in the region from the majors like Shell is part of the attraction of the West of Shetland.
"When you look at the UKCS, the West of Shetland has a much lower drilling density than the the North Sea. The drilling density in the North Sea is about over 25 wells per 1,000 square kilometers, in the West of Shetland, it's about 5 wells per 1000 square kilometers.  So considerably less explored lot more running room.
"A lot of my career is actually West Africa, so when I look at this West of Shetland, it feels more like an emerging Atlantic basin than a mature North Sea basin.
"That's what drew us to that as a starting point for the business essentially. The prospect of bigger fields and the likelihood that we could bring in more strategic, larger partners."
Other positions
The firm also holds two other positions in the West of Shetland region.
Athena has a block adjacent to the BP Clair field, in the Cretaceous play, "similar to the Total discoveries over the last few years –  Glendronach and discoveries like that,  Edradour," says Dailly.
"So we have that play which we're just we're about to get new data in the next couple of months and so we'll work that up the same way and look for partners."
It also ha a position to the north of that on the Corona Ridge – the same region around Rosebank and similar fields – which the team is about to work up.
"So we've got a lot of areas where we have new seismic, we're working and trying to come up with new prospectivity that hasn't been previously recognised."
Recommended for you

Wood Mac: New UK licences need major discovery to 'whet Shell's appetite'