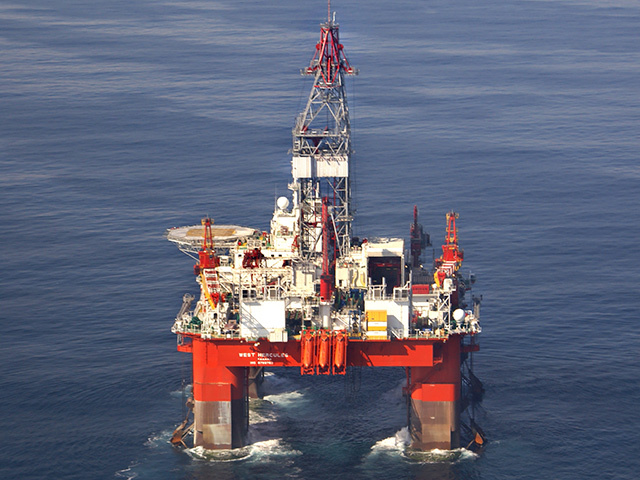 Billionaire John Fredriksen stepped down as chairman of Seadrill Ltd., the offshore-rig company he founded more than a decade ago and which is struggling with high debt amid a slow market recovery.
The Norwegian-born shipping tycoon, who owns 30% of the company and was instrumental in its financial restructuring last year, said his "strong support" would continue. He will be succeeded by Glen Ole Rodland, who has 25 years in the shipping and oil industries and currently heads the board at Prosafe SE.
"While I have now decided to spend less time on board seats, my close involvement and strong support of Seadrill will remain unchanged," Fredriksen said in a statement on Thursday. "I will continue to push for business optimization, strategic initiatives such as the recent joint ventures with Sonangol and GDI, and consolidation in the sector."
The departure is a milestone for the company that Fredriksen has chaired since its inception in 2005. The 75-year-old Cypriot citizen has over the past years made comments about how he intends to organize his business empire as he gradually steps back from active management, giving more responsibility to his daughters. Fredriksen remains chairman of shipping company Frontline Ltd.
Fredriksen was faced with one of his biggest challenges when Seadrill was forced to seek bankruptcy protection in 2017 after a collapse in offshore drilling due to a slump in oil prices. He led the effort to inject fresh cash in a comprehensive process that eliminated billions of dollars of liabilities. Yet the company remains heavily indebted and its stock price has plunged as a recovery in offshore drilling has been much slower than expected.
Fredriksen's closest adviser, Harald Thorstein, also stepped down from Seadrill's board. He had previously said he would be leaving Fredriksen's Seatankers Management and that he would quit all the boards of the group's companies. He will be replaced by Seatankers' Gunnar Winther Eliassen, who has previously been chief executive officer of Fredriksen's other rig company, Northern Drilling Ltd.
Seadrill had adjusted earnings before interest, tax, depreciation and amortization of $85 million in the third quarter, ahead of its own forecast, it said in a separate statement. Yet it also reported a net loss of $521 million after a $302 million impairment related to its subsidiary Seadrill Partners LLC.
Recommended for you

Apache names former BP deputy CEO as new chairman