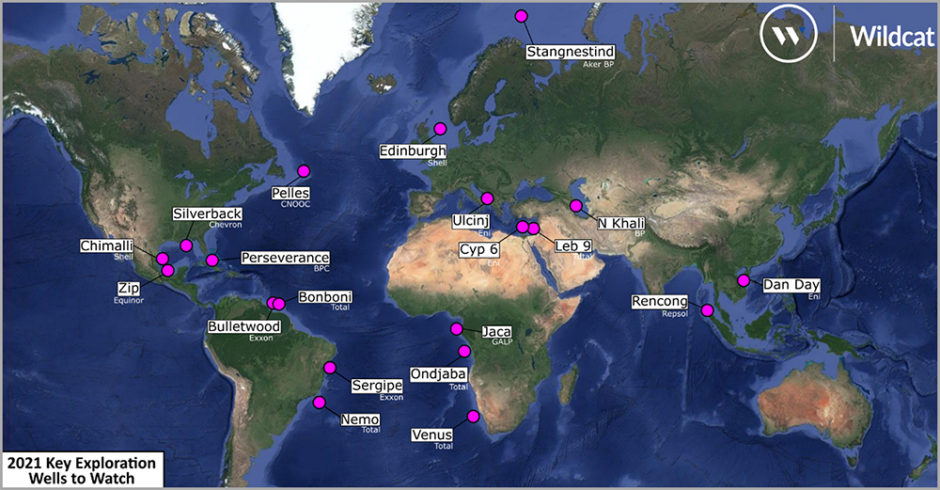 An oil and gas market researcher has highlighted a UK North Sea exploration well expected to be drilled this year by Shell as "one to watch".
Graeme Bagley, head of global exploration and appraisal at Westwood Global Energy, identified 20 high-impact wells as being "key" in 2021, including the one planned on Shell's Edinburgh prospect.
Before its hostile takeover by DNO in early 2019, former licence operator Faroe claimed the Edinburgh prospect could contain upwards of 200 million barrels of oil.
This would make it one of the largest remaining undrilled structures in the central North Sea.
It straddles the boundary between the UK and Norwegian continental shelves.
In January 2019, the partners agreed to even up the division of equity in both jurisdictions.
Current operator Shell holds a 40% stake in the relevant licence, Norwegian firm DNO got 45% via its acquisition of former operator Faroe Petroleum, and Spirit Energy has 15%.
Mr Bagley described Edinburgh as a "large prospect in a proven play" which will be high value if successful.
Globally, he said projections for 2021 indicate high-impact exploration drilling should at least match 2020 levels, when 72 such wells were drilled.
Drilling plans are still fluid and will firm up in the first quarter, Mr Bagley added.
Yesterday, Energy Voice reported that Shell will cut 330 roles from its UK upstream business over the next two years.
But the company still intends to invest in the UK North Sea.
High-impact wells are those targeting more than 100 million barrels of oil equivalent (boe).
This year's exploration hot spots will be in the Americas, particularly offshore Mexico, the Suriname-Guyana Basin and offshore Brazil.
Africa is expected to have another quiet year, with only a handful of high-impact wells being drilled.
However, this does include the much anticipated multi-billion barrel Venus prospect in Namibia.
North-west Europe should see 10-15 high-impact wells drilled which is a similar number to 2020.
Total, Shell and ExxonMobil are expected to be the most active high impact explorers in 2021.
Total has the widest geographic spread, with wells possible in more than 10 countries.
Shell is expected to have a focus in Mexico, while Exxon is focused on Brazil and Guyana.
Last year's total of 72 completed high-impact wells was down from 99 in 2019, but roughly flat on levels seen between 2016 and 2018.
Westwood estimates that 17 billion boe was discovered from high impact exploration in 2020, down slightly from 2019 but still more than 2017 and 2018 put together.
Commercial success rates remained above 30%, more than double that of 2016.
The three largest discoveries of the year were all claimed by Rosneft in the Kara Sea and West Siberia, with Russia accounting for about 70% of the discovered volume.
Mr Bagley said: "High-impact exploration may have taken a few hits in 2020 from the ravages of a global pandemic, a crash in the oil price and the acceleration of the energy transition, but in no way is the game over."
Recommended for you

Who have been the UK North Sea exploration standouts?