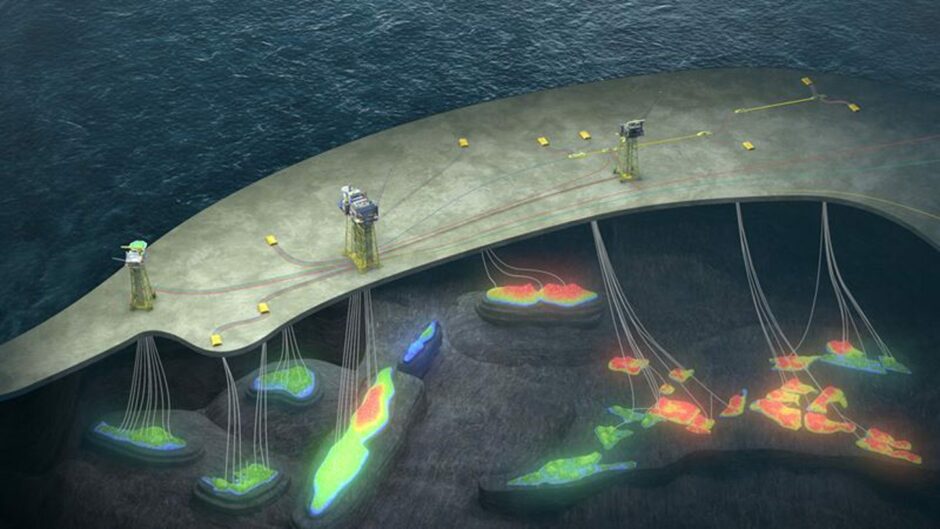 24 Norwegian oil and gas projects were green lit in 2022, marking a record-breaking year for project approvals, according to data from Rystad Energy.
A stream of approvals in 2022 adds to a total pipeline of 35 projects given the go-ahead in the last two and a half years, with spending on greenfield development set to top $42.7 billion, the Oslo-based analysts reported.
These 35 projects are estimated to hold a total of 2.47 billion barrels of oil equivalent (boe) in economically and technically recoverable resources, as Norway looks to maintain higher gas production across the NCS to 2030 and make good on its role as Europe's stopgap energy supplier.
As major producing fields such as Troll, Oseberg and Aasta Hansteen decline phase, newer projects such as Aker BP's Yggdrasil Hub, Shell's Phase 3 of Ormen Lange and Equinor's Irpa will help maintain gas flows to the continent.
According to Rystad just shy of 25 billion cubic metres (bcm) of additional Norwegian gas supplies will be online by 2028, equivalent to around 6.225% of demand in the European Union and the UK combined.
This will help increase gas output from 96bcm to 121bcm – equivalent to nearly one-third of all European gas demand – in five years.
Notably, Rystad says Norway's temporary tax regime has been instrumental in getting many of these developments off the blocks.
Introduced in the wake of the Covid-19 pandemic, the regime incentivised operators to spend by offering direct expensing and boosting the investment uplift rate on all ongoing investments in 2020 and 2021, and on development projects sanctioned before 2023, until first oil.
"The outcome of this tax break is three-fold: increased investment on the NCS; increased tax receipts when production starts; and increased supply to Europe at a critical time. Norway will need to consider if this regime is a one-off to attract investment, or if lessons can be learned for the future," explained upstream analyst Mathias Schioldborg.
Production from tax window projects is expected to peak at 921,000 barrels of oil equivalents per day (boepd) in 2028, the group added, while annual investment is set to reach $9.6 billion in 2023.
There have been clear winners amongst operators too, with Aker BP in charge of 17 of the 35 projects, while Equinor follows with 11. The former submitted paperwork for ten PDOs and one plan for installation and operation (PIO) on a single day in December, unlocking $20bn in investment – again emphasising the importance of the 2023 deadline.
Meanwhile, the UK's investment incentives – enacted as part of its expanded energy profits levy (EPL) – have not yet generated quite the same effect.
While some operators have welcomed the incentives, Harbour Energy – which has little new work in the pipeline against which to offset its current profits – has confirmed cuts to UK spending and jobs, and backed out of the impending 33rd Licensing Round.
A leading economist has also warned that hundreds of oil and gas discoveries in the UK North Sea could be abandoned as companies wrestle with the uncertainty of the fiscal regime.