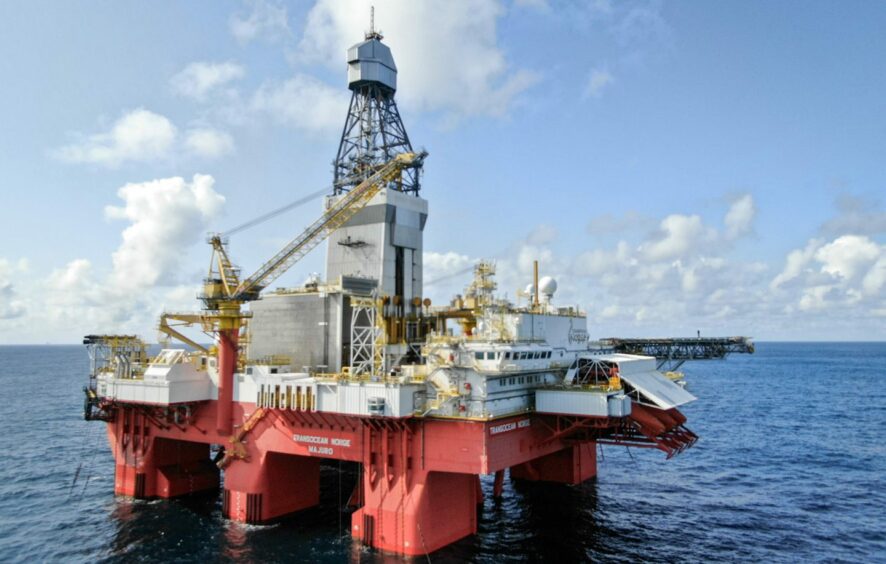 Longboat Energy announced that the Velocette exploration well has failed to find commercial resources, but tipped "significant" follow-on opportunities.
The Norwegian firm (LON:LBE) holds a minority share in the Velocette (PL1016) exploration well, a gas-condensate weighted target on the eastern flank of the Utgard High in the Norwegian Sea.
Spudded in August, the well is operated by OMV Norge (40%), partners include INPEX Idemitsu (40%) and Longboat JAPEX Norge (20%).
In an update on Wednesday Longboat said the well had encountered hydrocarbons in its primary target in Cretaceous turbidite sands in the Nise formation.
The top of the reservoir was reached close to prognosis at a vertical depth of 3348 metres below sea level with 61 meters of high net-to-gross, moderate to very good quality sandstone. Data acquisition indicates a gas column of approximately nine metres in the well.
It had been hoped to contain gross unrisked mean resources of 177 million barrels of oil equivalent (boe), of which 35 million boe would be held by Longboat.
Following drilling, it noted that volumes were "at the lower end of pre-drill expectations" making the discovery non-commercial in isolation.
"However, the licence contains numerous other prospects which have been derisked by the presence of gas in good quality reservoir," it added.
This spans "significant size potential in multiple structures" and with slightly different trapping geometries, meaning further assessments could affect the commercial potential of the licence.
Moreover, the well is located within tieback distance from the Equinor-operated Aasta Hansteen field, suggesting a possible route to production.
The well will now be plugged and abandoned as planned.
Chief executive Helge Hammer said: "Although we are disappointed not to have made a commercial discovery in Velocette, the presence of good quality sandstone reservoir, which was the main pre-drill risk, and the presence of gas is encouraging.
"There is significant follow-on potential that has been derisked with this result and we will be working with our joint venture partners to mature these opportunities further."
The well is the ninth exploration prospect in which the company has participated in recent years, with shares in several successes and two significant discoveries – Kveikje and Oswig.
In March the firm said it would now focus on "monetisation and conversion of the value created by the exploration success" into reserves, production and cash.
Recommended for you

PTTEP scores three Sarawak finds