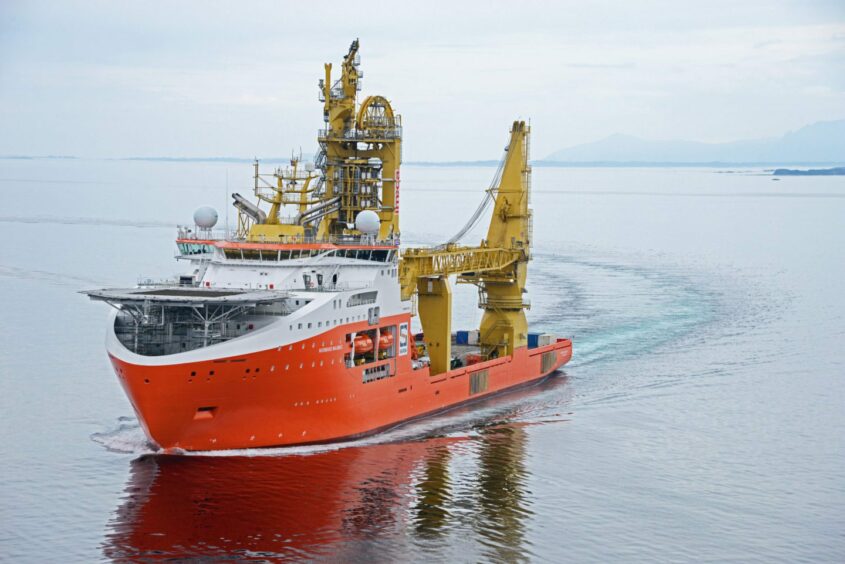 Solstad Offshore has struck a refinancing deal with Aker that will see the creation of a new company controlled by the Norwegian industrial investor.
The Norway-based vessel operator (OSE:SOFF) said it had negotiated NOK 9.7 billion (£720 million) in new credit with Aker, underwritten by DNB and Eksfin, enabling it to fully refinance a fleet loan maturing in March 2024.
In doing so, the company will take on a new structure with the newly created 'Solstad NewCo' as its parent company. However, it said there would be "no effect" on current employees and clients.
The move will see NOK 4bn (£300m) in new equity raised with Aker contributing a minimum of NOK 2.25bn (£170m) and along with a commitment of an additional NOK 0.75 billion (£55m) to "significantly improve the financial position" of the group.
Solstad Offshore will remain a going concern alongside Solstad NewCo, with the former retaining around 27% ownership.
Existing shareholders of the company, excluding Aker, will receive subscription rights to participate in the NOK 0.75 billion tranche of the private placement of new shares, corresponding to around 14 percent ownership of Solstad NewCo.
In addition, another Aker-backed group, AMSC, will contribute the owning entity for the CSV Normand Maximus against the issuance of NOK 1bn (£75m) equivalent of new shares in Solstad NewCo.
Solstad CEO Lars Peder Solstad said: "The refinancing provides a solution to the benefit of all stakeholders in Solstad. This combination will position both Solstad NewCo and the Solstad Group for future growth and shareholder value creation in the projected strong offshore market going forward.
"Aker has been an instrumental contributor to the Solstad Group from day one and without Aker's support, both over the past years and going forward, this Refinancing would not have been possible. Passing this important milestone means that we have secured a solid industrial solution."
Solstad NewCo will consist of 35 anchor handling and tug supply (AHTS) and construction support vessels (CSVs). Meanwhile Solstad Offshore will retain full ownership of the remaining business consisting of 7 AHTS and CSV vessels, and 50% ownership in the Normand Installer joint venture together with SBM.
The firm said this structure was necessary due to the "complex nature" of its current liabilities, particularly a residual claim from former lease arrangements for the CSV Normand Maximus.
"The refinancing will establish a robust industrial platform positioning Solstad NewCo as a global leading offshore operator with one of the most modern fleets of high-end vessels and a healthy balance sheet including NOK 4 billion of new equity," said Aker president and CEO Øyvind Eriksen.
"The strong market outlook and the immediate deleveraging provides a solid basis for increased value creation with a clear ambition to initiate quarterly dividend payments from Solstad NewCo in 2024. Aker strongly supports the Solstad Group, Solstad NewCo, its management team, and its competent organization."
Another filing on Monday showed Norwegian investor Christen Sveaas, buying 2.4m shares in Solstad via his investment vehicle Kistefos, which now owns 13.1% of the company.
It follows a deal struck earlier this year in which rival firm Tidewater agreed to buy 37 oil and gas support vessels from Solstad for $577m. The vessels affected mainly worked in the North Sea, but also Brazil, Australia and West Africa.
It's also the latest restructuring effort by the group following a 2020 deal which required it to offload the 37 vessels amid plummeting commodity prices and the impact of COVID-19.
Recommended for you

Aker Solutions delivers third quarter results, surpassing £1 billion in revenue