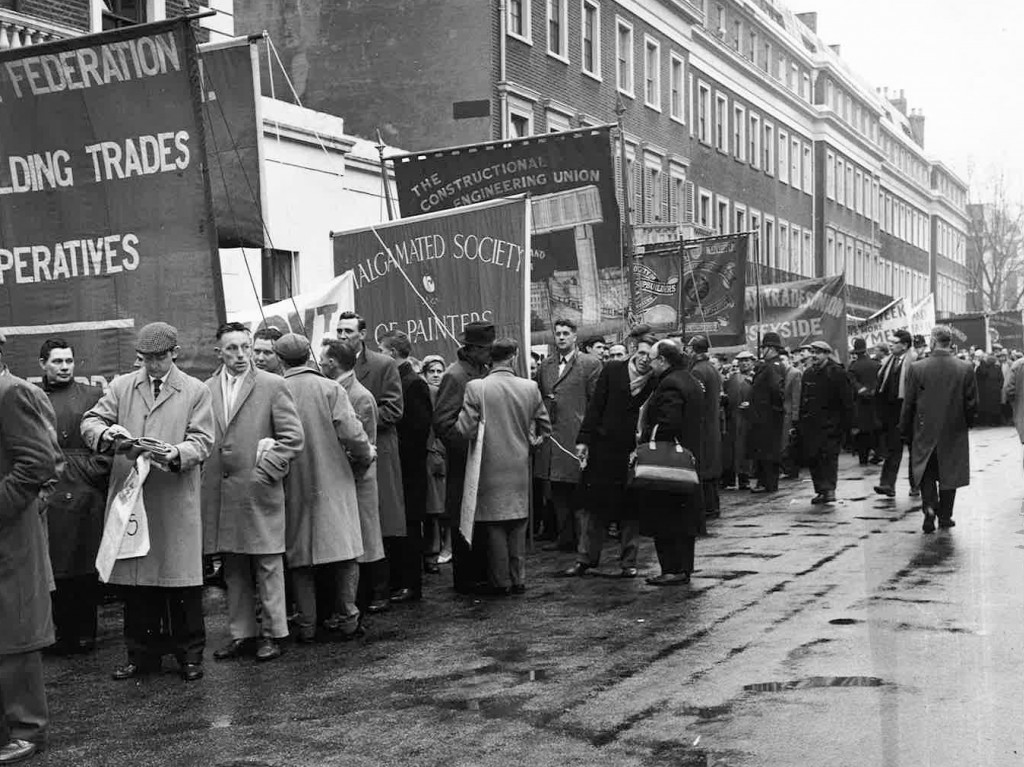 It is surely sad when an industry gets to such a parlous position that workers resort to the threat of industrial action and ultimately strike over pay and conditions.
If one looks back over British industrial relations history, the road is littered with bitter battles . . . some justified but others not.
Among the worst of modern times must surely be Thatcher's despicable smashing of the miner's strike of 1984-85 using both the police and secret services as her weapons.
All told, there were around 11,000 arrests, deaths, police assaults, mass jailings and sackings in what is almost certainly the worst ever example of industrial action in the UK energy industry.
Two years ago, in a 30th anniversary reflection on the infamous battle, Seumas Milne of The Guardian reminds his readers how bad it was.
Milne wrote: "MI5, police Special Branch, GCHQ and the NSA were mobilised (by Thatcher) not only to spy on the NUM on an industrial scale, but to employ agents provocateurs at the highest level of the union, dirty tricks, slush funds, false allegations, forgeries, phoney cash deposits and multiple secretly sponsored legal actions to break the defence of the mining communities."
There have been rough times in the North Sea too, maybe the most awful being in the late 1980s in the wake of the Piper Alpha disaster.
Piper Alpha was a giant wake-up call for the North Sea in more ways than one and was among the catalysts to creation of the OILC (Offshore Industry Liaison Committee) by Ronnie McDonald, an offshore worker who had decided that enough was enough, not just on the safety front but industrial relations and trade union behaviours too. I think there were eight unions active in the North Sea at that time and they failed abysmally to work in a collaborative way for the benefit of their collective membership.
OILC, which morphed into a union some years later, was open to all workers and was to grow so strong that the unions themselves became afraid of that strength.
Writing for Energy early last year, McDonald said Piper Alpha had been the last straw. Oil companies had also been using contract labour to drive down wages and conditions and to exclude unions. Bear in mind, that all of this was happening in the wake of the 1986 oil price crash too, an event that had a serious impact on Aberdeen and Great Yarmouth especially.
"The offshore workers' insurrection over an 18-month period to late 1990 refocused minds of operators and employers and led to reinstatement of our confiscated pay and conditions, plus some extra," wrote McDonald.
"Three imposed wage hikes in the 17 months to mid-1990 delivered an average 47% pay rise to offshore contractor employees; yes, 47%.
"The cash was welcome. But the main focus of the industrial action wasn't pay at all. We believed that only united trade unions could be capable of protecting us against a repeat of the bad treatment of the previous decade."
Workers Liberty notes on its website: "As the strikes spread, management tried to stop them by cutting off communications between platforms. Oil workers' wives protested at BP and Shell's Aberdeen HQs, demanding to be able to talk to their husbands and reassurance about safety. A women's support group was set up in Aberdeen (Energy's editor had extensive contact with OWLS at the time).
"On the anniversary of Piper Alpha, 10,000 workers staged stoppages to commemorate the victims. This time onshore workers stopped work too.
"The strikes won some gains on pay and helped build organisation, and OILC followed them up with a long gueurilla war to unionise the North Sea oil rigs and win decent health and safety provision."
Today's North Sea crisis is very different to the aftermath of the 1986 crash and Piper Alpha. Arguably, the situation is more dangerous for the tradesmen who hold the offshore shop floor together . . . keep the platforms functioning.
Why more dangerous?
It's because the North Sea was young 30 years ago and on the rise. Today the province is severely depleted with production in terminal decline, barring the occasional short-term lift; and worker rights in the UK have been eroded.
Need I remind, we are also two years into an oil price slump, albeit from all time price highs to a level that roughly reflects the long-term average for benchmark Brent Blend.
We are also having to deal with the consequences of an industry that lost the plot during the heady years of the roughly 2000 through 2014 bull-run . . . the longest in the history of the sector.
And simple measures of that? Production efficiency plummeted, costs got out of control and some oilcos lost money, even at $100 oil.
According to Oil & Gas UK, by the end of this year, the number of oil & gas jobs in the UK will drop 8,000 from a peak of 41,700 in 2014. The overall web of jobs feeding off the industry has plummeted from 450,000 to around 320,000.
Since then the Press & Journal has carried countless stories about an industry in pain . . . job cuts, company busts, curtailed contracts, cancelled contracts, cancelled projects and so-on. And I detect a lot of lousy management in all of this.
And then there are the issues of pay cuts and forced casualisation of a workforce that, by and large, is looking for job security with a decent employer and, dare I mention it, a bit of respect and care. No one wants to be out in the cold without a job during a crisis.
So, I'm not convinced that anyone bar hard-liners wants to strike, despite Unite workers last month voting 99.1% in favour of action while 98.5% of RMT members voted to support a strike against Wood Group PSN and which could hit output on eight Shell installations.
What baffles me about this dispute is that, leaving aside changes to working conditions, WGPSN's 30% or so pay cut plan seems mostly to reduce wages merely to the level agreed in the most recent pan UKCS agreement with the Offshore Contractors Association.
In other words, WGPSN has been paying enhanced rates and doesn't want to anymore.
Does that warrant this kind of a stand-off in such difficult times?
I'm not sure that it does. But I'd like bosses to lead by example and proactively cut their own salaries by at least as much and I've seen zero evidence of that happening.
Perhaps WGPSN's CEO Dave Stewart and group CEO Robin Watson should do this forthwith.