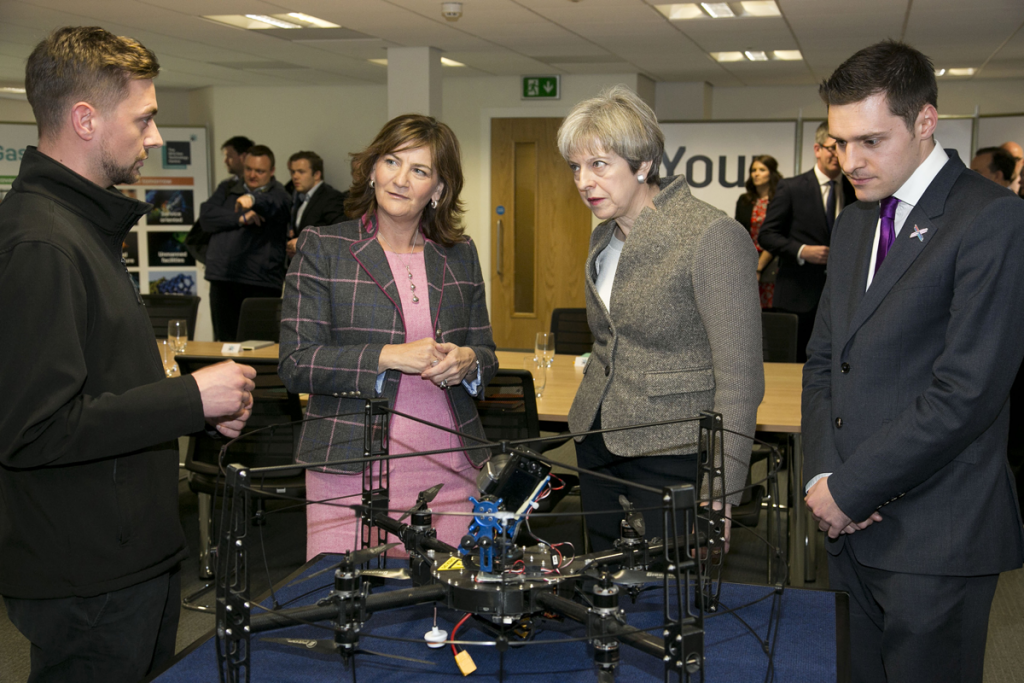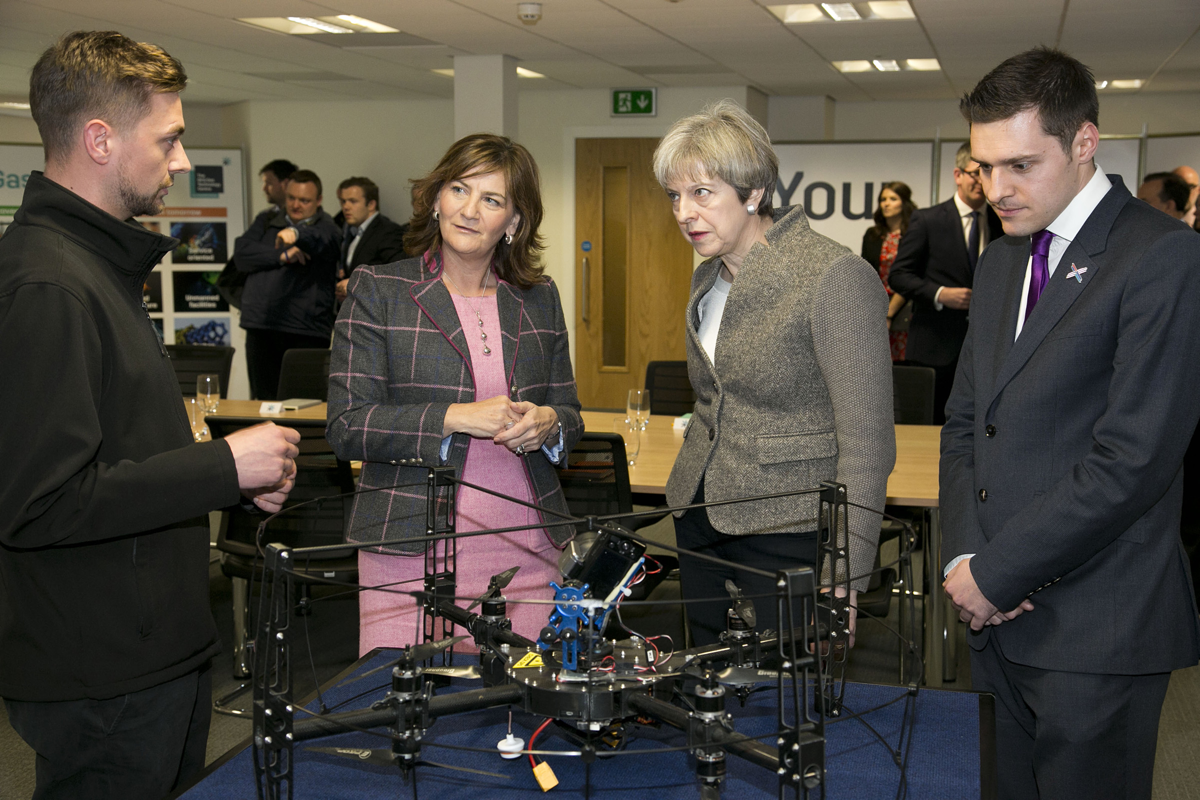 "The centre is here to inspire, accelerate and fund technology that will help the industry to unlock the full potential of the UK North Sea and secure the future of our supply chain."
That's what we discussed with Prime Minister Theresa May on Saturday when she visited the Oil and Gas Technology Centre.
She and local Conservative candidate Ross Thomson MSP joined our chairman, Archie Kennedy, and I to meet leaders from across the industry and local universities.
We talked about the centre's critical role to help maximise the economic recovery of the UK North Sea, anchor our world-class supply chain in north-East Scotland and make sure the region remains a great place to live, work and invest for generations.
Recognising the industry's significant contribution to the UK economy, the prime minister confirmed her commitment to the sector.
She experienced first-hand some of the technologies we are evaluating or co-investing in as part of the UK and Scottish Governments' £180million commitment to the centre, including offshore inspection drones, virtual reality applications and offshore renewable power solutions.
We recognise that a number of important new technologies, like composite materials, robotics and the application of big data, are being widely used in other industries but are not yet common in our industry.
That's where the Oil and Gas Technology Centre can help.
With clear priorities set by the Technology Leadership Board and supported by industry, we have established five solution centres focused on asset integrity, well construction, small pools, decommissioning and digital.
Together with Aberdeen University and Robert Gordon University, we have agreed to create a centre of excellence for field life extension and decommissioning.
With a £1million fund to support the best ideas, the wells construction solution centre has launched our first call for ideas to transform the way offshore oil and gas wells are plugged and abandoned.
We're getting a great response from companies who want to co-invest in projects that take new technologies from early stage concept right through to deployment. As a result, we have more than seven field trials planned.
We're keen to work with companies from across the sector – large and small.
Only by working together, can we extend the life of the UK North Sea, maximise economic recovery, and secure jobs and activity in the sector for many years to come.
To support this, we all need to be brave and embrace new ways of working, new tools and new technologies, but also a new cleaner, greener way of working.
To be part of an integrated energy mix for the UK and to continue to provide critical raw materials to other sectors, we need to have a long-term technology vision and be ready to be part of the low-carbon economy.
Technology has a vital role to play in this transition.