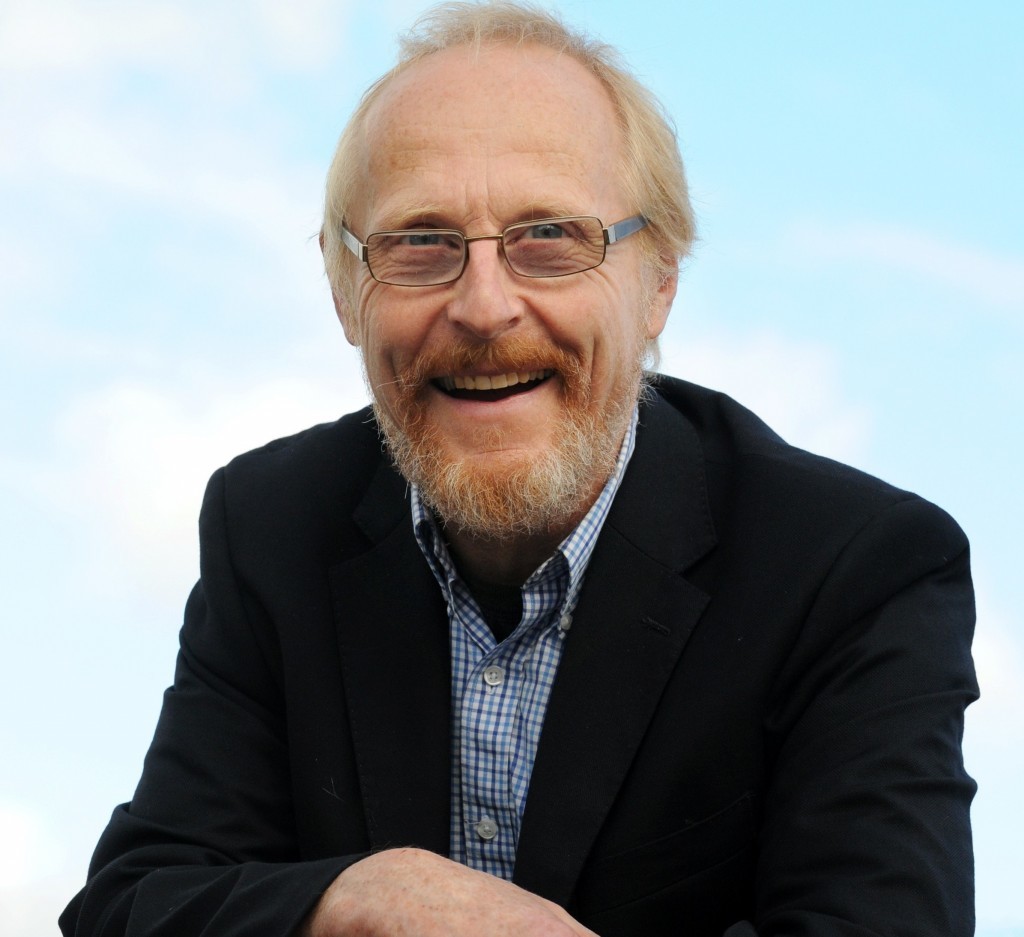 It's very good news that Enquest has manage to successfully bring the UKCS Quadrant 9 Kraken heavy oilfield onstream, 22 years after oil was first encountered in 1985.
This is one of those North Sea assets that was never going to be easy, witness the long haul with the nearby Mariner field, struggles with Bressay and total stalling of Bentley.
Moreover, it is a complex tale at the heart of which is Nautical Petroleum, which was launched in 2005 specifically to pursue heavy oil UK opportunities and led by its CEO Steve Jenkins.
It was Occidental that discovered Kraken on block 9/2b in 1985 … apparently unintentionally as it had been hunting for light Brent crude and instead encountered heavy stuff that flowed at 200 barrels per day.
According to the journal Offshore, Oxy relinquished the block and the industry ignored Kraken until 1998, when French seismic group CGG acquired speculative 3D seismic across 9/2b and neighbouring blocks, which included Bentley, Bressay, Mariner, and other smaller accumulations.
All were made available under the UK's 21st Offshore Licensing Round in October 2003.
At the same time Nautical had been formed as the upstream arm of Masefield subsidiary IEG, the aim being to acquire and to develop heavy oil reserves in the North Sea as a supply source for specialist refineries in Western Europe.
And so it took advantage of the 21st Round.
By the time Nautical was listed on AIM in 2005, its heavy oil assets comprised two 21st Round Promote licenses covering 9/2b and block 3/27a to the north,
Nautical also acquired Edinburgh-based Alba Resources, so securing a 26.7% interest in Mariner on block 9/11a, plus other acreage. Also, it bought and re-processed all existing 2D and 3D seismic data for the area and also acquired speculative and proprietary data on the wells drilled on all the discoveries, including Bressay and Mariner, which were freely available.
In 2007, Nautical drilled its first appraisal well on Kraken, co-financed by the 9/2b partners Celtic Oil (a unit of SK Energy of South Korea) and Norwegian independent Canamens Energy North Sea.
However, it would not be unfair to say that the Nautical crew bit off more than they could realistically chew at the time the company was seeking to build traction.
For sure they were a tad optimistic regarding timelines. For example, in 2008 and following significant appraisal success on Kraken, talk was of possibly achieving first commercial oil by 2011.
Jenkins told me back in 2008 that it was the company's intention to be ready to submit a field development plan to the UK Government before the end of 2009.
However, a variety of spanners were chucked into the proverbial works and, with hindsight, one of the most critical of these was that Nautical's share price had been taking a hammering. That made raising additional funding for its programme very hard.
A measure of the problem is that, in September that year, the company implemented a 20 for one share consolidation in a bid to reduce share price volatility. However, the attempt did nothing to calm trading in the face of the financial hurricane that currently grips global markets and threatens to derail many energy development projects.
Its reputation was also damaged by a number of failed exploration probes not related to Kraken.
But one thing was very clear by 2008, Kraken crude at around 14deg API was pretty mobile and very produceable; the technology to get it out of the ground already existed and similar crude was being successfully produced elsewhere in UK waters at that time.
Equally clear was that financial analysts and the investment community did not understand what heavy crude was.
Jenkins told me back then: "They regard heavy oil as difficult. But this stuff moves about … it sloshes. It's not like treacle in a can. It's olive-oil type. It's very mobile.
"It's important to realise that there's heavy oil … and there's heavy oil. In Quadrant 9, apart from Mariner which is 65, something like Bressay is 1,000-1,500 centipoids, Bentley is about that too. Kraken is a lot less viscous than that."
Given that Nautical was also a stakeholder in Mariner, which is now being developed by Statoil, I suppose Jenkins knew what he was talking about. Most of the North Sea community seemed to believe that Mariner was the key to opening Quad 9; Jenkins differed.
His view was that Kraken was a big, broad high that could have as much if not more oil in it as Mariner. The sands were the same as the upper Mariner reservoir … Heimdal … otherwise known as the T33 sands.
It could even become a hub and, being closer to Bressay and Bentley, it was thought that those fields would really like some Kraken crude mixed in because it would dilute down their crude and get it moving.
At the time, Jenkins claimed that Nautical had strong partners, particularly the Koreans and Canamens from Norway. But, as so often happens in this industry, such consortia can be rather fragile and so it was with the Kraken partnership with various comings and goings. All part of the game but always frustrating for an operator trying to put together a field development plan, find the money and so-forth. Late 2011 into 2012 was defining in that regard.
In January 2012 it was announced that EnQuest had agreed with Canamens to acquire two of its companies, whose assets include a 20% stake in Kraken.
Through this deal, EnQuest would acquire a 20% interest in blocks 9/2b and 9/2c, including the Kraken discovery. It also acquired further potential exploration upside in neighbouring blocks 3/22a and 3/29 and in blocks 9/6a and 9/7b.
By that time, First Oil had also become a stakeholder, assuming the 30% Celtic Oil stake, while Nautical had 50%.
April 2012 saw EnQuest raise its interest to 60% by buying 15% of the project from First Oil, paying between $90million and $144million. By this time, Nautical's interest was down to 25%.
That wasn't all as in June that same year, Cairn Energy took out Nautical in a deal reported to be worth £414million. The company was looking for both production and stability as it was smarting from its failed Greenland adventure at the time.
Meanwhile, as of the April deal, EnQuest was then in a position to get on concept selection, became operator and eventually submitting its field development plan to the then Department of Energy and Climate Change mid-2012. Exploitation would be based around a suite of subsea wells and a converted trading tanker. Commercial oil would be achieved in 2016 or '17.
November 2012 saw the FDP accepted. This was based around recoverable reserves of around 137million boe, though the oil in place estimate was and remains is a lot higher.
There was one further significant shift of ownership when, in early 2016, EnQuest and Cairn Energy took out First Oil's remaining stake which further refined the ownership of Kraken, simplifying it to today's position.
EnQuest acquired 10.5% bringing its total interest to 70.5%, while Cairn, through Nautical, acquired 4.5%, so bringing its stake to 29.5%.
And so to this week's excellent news. Kraken has been brought onstream successfully and is expected to still be producing 25 years from now. Moreover, it opens up the valuable Quad 9 heavy oil play, with Mariner next in line for bringing onstream.
OK, it perhaps also nearly cost EnQuest its own shirt! Not through poor management because I regard this junior to have among the best; rather that elephant in the room that currently haunts everyone invested in the North Sea … the third great downturn that kicked-in mid-2014 and from which recovery is proving very difficult.
Recommended for you

FIDs predicted in 2023 for large untapped UK oil and gas fields