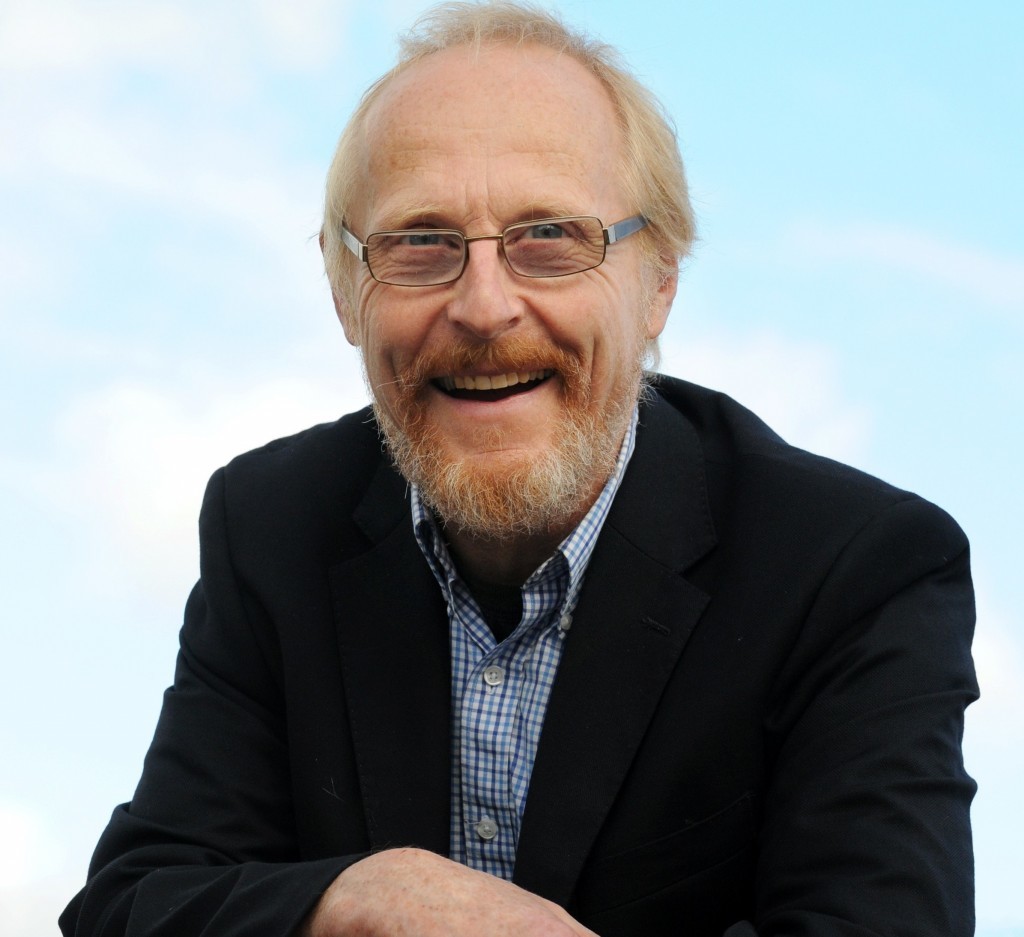 It seems like I've been writing about various bits of the Atlantic Frontier, from the Arctic to the Falkland Islands, forever. Reality is I've been at it for 27 years so roughly half the lifespan of the UK Continental Shelf.
I can blame BP for that as, when I started the long journey of learning about the UK's upstream offshore oil & gas industry, one quickly learned about a giant, heavy oil discovery on the UK bit of the Atlantic Frontier known as West of Shetland which was named Clair and that it was hugely challenging to develop.
Located about 75 miles to the West of Shetland and spread over a huge area it was a geological shambles comprising massively fractured sandstones that were the stuff of nightmares for anyone involved in early attempts to develop it.
Found in 1977, first commercial oil was eventually achieved in early 2005.
Today, with phase two of the Clair development close to first commercial oil and with a third phase contemplated, it is all too easy to forget just how long it took to open up this field and how much bold, innovative thinking and engineering went into persuading it to yield the prize.
I've seen West of Shetland go through several cycles of reasonable progress followed by rather long periods of nothing much happening, at least not overtly.
Even today, there are still basically only four large oil/gas producing centres delivering hydrocarbons from the West of Shetland sector. They are Clair, Foinaven, Laggan-Tormore and Schiehallion (today known as Quad 204), plus a satellite or three and the small but disappointing Solan standalone.
The UK's Atlantic Frontier which, by the way, reaches beyond that uninhabited lump of rock way out into the North Atlantic known as Rockall, has always been a slow-burn affair and the energy sub-province remains woefully under-explored though the pace may just be quickening a little as a result of the basement geology successes achieved by the AIM listed junior Hurricane Energy.
My personal belief is that what this company has achieved – even though a production trial of its first discovery, Lancaster, has yet to begin – is seriously a game-changer for WoS, even the wider UKCS as Hurricane has opened up a brand new play on the Rona Ridge right next door to BP-operated assets.
Meanwhile, getting the Rosebank discovery of 2004 and operated by Chevron to development sanction continues to take forever; more stop than start.
Around May last year, the US major got moving again with retendering its FPSO process, having cancelled  an earlier production ship arrangement with Hyundai of South Korea in 2016.
The retender process was supposedly to start towards the back end of last year though I have no confirmation that it has. It is a project that needs to happen.
But this is an industry where average discovery to development times have inexorably lengthened, so it would come as no surprise if Rosebank didn't come onstream until about 2025.
Whether the UK's Oil & Gas Authority can bring real pressure to bear on Chevron to get thing moving at a faster pace with Rosebank is unknown.
But with so few greenfield developments of any size in the UKCS pipeline just now, the OGA needs to be vigilant if it isn't already. There is a supply chain to protect.
Across on the other side of the North Atlantic in Canadian waters, another slow exploration game is being played out offshore Newfoundland.
There are four fields producing … Hebron, Hibernia, Terra Nova and White Rose, with Statoil currently mulling how to develop its 2016 Bay du Nord discoveries Baccalieu and Bay de Verde.
Newfoundland's actually done quite well out of Big Oil and it operates a fiscal and royalties regime that makes very sure that the provincial economy benefits. Not only that, it is very protective of its small but pretty skilled, smart supply chain; which is something laissez faire Britain has never done and where attempts at ensuring local content have basically been a masquerade.
And in the thick of sharpening up Newfoundland's approach to exploration, development, operation and eventual decommissioning of its offshore fields is north-east Scot Gordon McIntosh of Aberdeen City renown, who is on a two-year assignment as deputy minister of natural resources to the Newfoundland & Labrador government.
Whilst there are downsides to being protectionist, there are also upsides and McIntosh appears broadly in favour. Doubtless he wishes that the UK or at the very least, Scotland, could have done a far better job of building a genuinely indigenous yet powerful supply chain than it in fact has done.
Big Oil has a track record of bullying. That is its nature. Newfoundland & Labrador's population is around 530,000 versus 5million for Scotland (60million for the UK) and a mere 22,000 for Shetland. And yet,
Shetland historically made a much better job of keeping Big Oil in check than ever did Scotland or the wider UK.
Newfoundland & Labrador is similarly minded towards the operators. Yet it doesn't mean that big oilfield service companies and contractors, or indeed SMEs don't get to play offshore Newfoundland … they are absolutely necessary to success to date and into the future … but the rules of engagement are clear. They are to all intents and purposes guests and must respect the locals.
Nonetheless, one hopes, however, that North Sea SMEs are as welcome over there as Canadian energy SMEs are here.
There are very close ties across the North Atlantic between Canada and Scotland, the wider UK and Ireland, and don't forget that a pretty big slice of the Canadian population is only one generation removed from its roots on this side of the Pond.
McIntosh for one is keen to enhance the oil & gas-related bonds that currently exist between Canada and Scotland, and especially between the Scottish northeast and Newfoundland & Labrador and Nova Scotia.
Fortunately there appears to be a decent enough foundation upon which to build and conquer their respective Atlantic Frontier challenges.