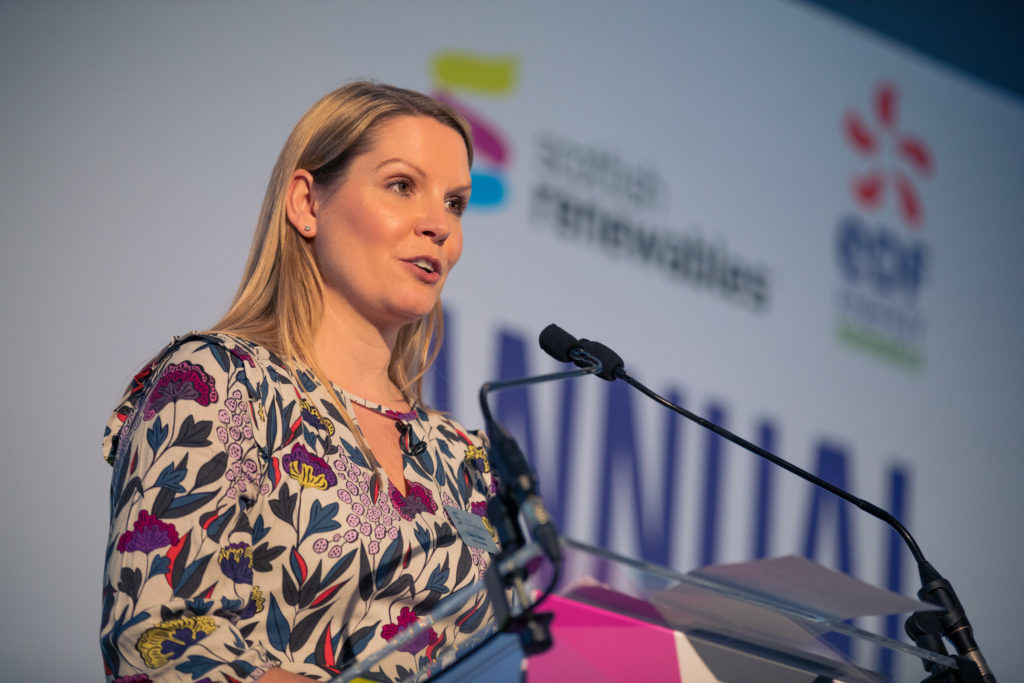 It's a cliché to say that the past year has been one of highs and lows, but in a dynamic industry like renewables it's a statement that's rarely wrong.
2018 saw public support for our industry – and particularly our most mature technologies – reach an all-time high.
Onshore wind delivered through the Beast from the East cold snap at the start of March, with load factors of 69% playing a key role meeting a surge in power demand.
Wind then set a new UK power record in November as the Western Link cable from Ayrshire to Merseyside allowed more renewable power than ever to flow south to English consumers.
Solar dominated through a long, hot summer, and one tidal energy device in Orkney produced more power in 12 months than every other in the history of the sector.
Hydro was hit by reduced rainfall while the UK benefitted from more days without coal than ever before.
Offshore, the world's first floating wind farm, Hywind Scotland, generated more energy than predicted through savage winter storms, paving the way for more innovative developments, while in Aberdeen Bay an offshore wind farm more than a decade in the planning is finally producing power.
The mix of renewable energy which we enjoy in Scotland – and the weather which creates it – is our great strength.
In 2018 we've seen the economic benefits of embracing the shift to a low-carbon future continuing to develop.
The energy system of the future is increasingly about how smart and local power and heat can work alongside large, national projects. Renewables is at the heart of that, helping to create new, productive places in some of the most rural and remote parts of the country.
But it's not all good news.
Onshore wind and large solar – now the cheapest way of producing electricity – remain locked out of the energy market.
The Feed-in Tariff, through which small-scale renewable energy is supported, is likely to end in March.
And the future decarbonisation of our heat system – which makes up more than half of the energy used in Scotland – is equally uncertain.
The right government support can provide our industry with the certainty businesses need to secure investment.
With that support, alongside Scotland's talent for innovation, renewable energy can continue to deliver the economic benefits of a low-carbon future.