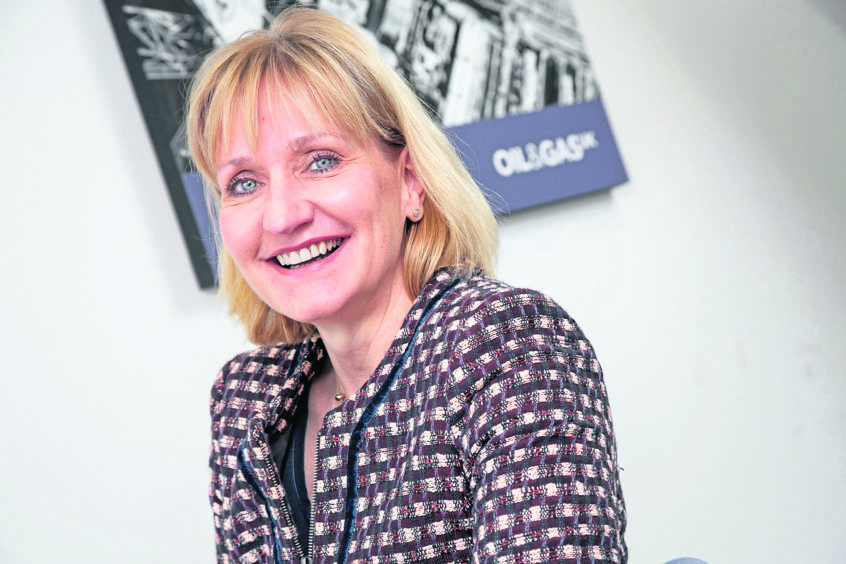 Climate change and the energy transition have competed for media attention recently, pushing Brexit-focused news off the front page and giving us the ideal opportunity to highlight why our industry is going to be needed now more than ever.
Globally, energy demand is increasing. By 2035 it will have grown by 30%. At the same time, we all want to reduce our carbon footprint.
This year we launched the Our Vision Our Future campaign to engage the industry in delivering Vision 2035 which, we believe, offers a solution to the UK's dual energy challenge.
By sharing the vision and working together we can have a secure and affordable domestic energy supply while contributing to the transition towards a net zero economy. With the right support, by 2035 our industry will still be required to meet much of the UK's energy needs from home-produced oil and gas as well as expanding supply chain business opportunities at home, across the world, and into other sectors.
We need to get behind delivering Vision 2035 and that means engaging employers, employees and stakeholders in the conversation. It's about bringing the vision to life through sharing an understanding of what it means for industry, businesses and individuals.
Member companies are hosting roadshows, where our pink sofa will provide a focal point at each venue. A prominent feature at our Industry In Transition conference, the pink sofa attracted a lot of interest, setting in motion conversations aimed at inspiring, exciting and harnessing the energy of people in our sector. Companies are signing up as roadshow hosts including Shell, Petrofac, TechnipFMC and Survivex and we're looking to organise more.
Taking the campaign out to the industry helps kickstart conversations about how we sustain a competitive industry while positioning ourselves for a net zero future, and develop the skills that help us adopt new technology, nurture existing talent in our organisations and explore opportunities where our skills can support other energy sources.
Key to delivering the Vision 2035 objective of contributing billions of pounds of revenue for the UK economy while helping deliver net zero emissions in the UK is attracting new people and retaining existing talented people. It's important that everyone who works in, or has a stake in, the oil and gas industry, seizes this opportunity to find out how they play a part in making the vision a reality.
We've started the conversation, so what's next? Over the coming months, we'll gather feedback from the industry about what people think should be happening as well as sharing examples of what is already under way to help make Vision 2035 possible.
This feedback will help inform the compelling industry-wide roadmap that is being developed to help us engage effectively about industry's current and future contribution and role.
This is an exciting opportunity to be part of the long-term story – a future with fulfilling jobs in oil and gas and the wider energy industry.
With 10,000 roles yet to emerge in our industry, from digital through to automation and AI, the opportunities are out there.
Join the conversation at www.energyvision2035.com
Recommended for you

Octopus Energy and RES to invest billions in UK green hydrogen plants