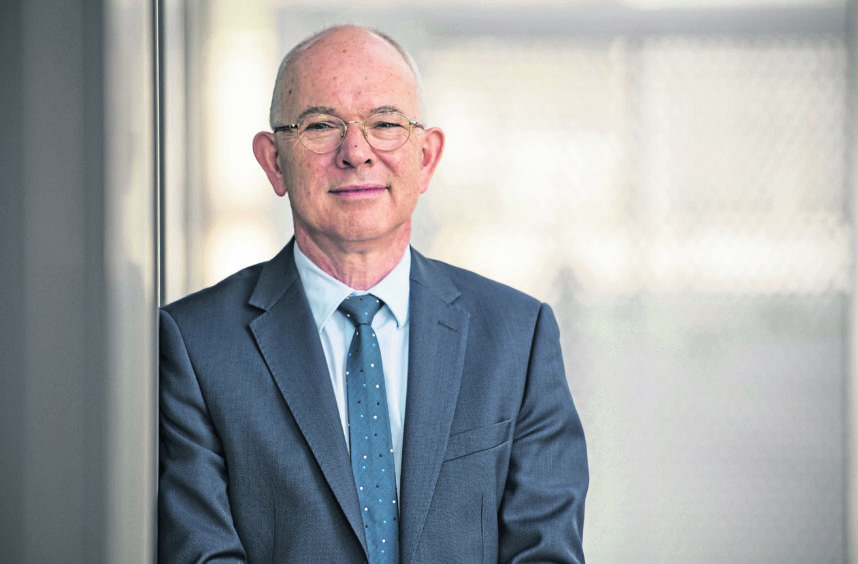 Aberdeen's destiny as a global energy capital of the 21st Century is very much in its own hands. But to fulfil this destiny it must heed the lessons of history.
Despite being a proud Aberdonian, I spent much of my academic career in Wales before returning to the city last year to become principal at
Aberdeen University.
Like Aberdeen and the UK  Continental Shelf today, the Cardiff and south Wales of a century ago was an energy capital on the cusp of a similarly disruptive energy
transition.
At that time the south Wales coalfield was the largest in the UK and one of the world's largest.
But, with the transition to other forms of power generation, the region lost its standing as an energy capital.
When I returned to Aberdeen last year, I was struck by how resilient and innovative the region has been in the face of the downturn.
I was impressed by how the city is reinventing itself as an energy capital as opposed to just an oil capital. The region and its institutions are embracing net zero as an opportunity.
That is the driver behind Aberdeen University's decision to create the Centre for Energy Transition, with the ambition of being a global leader in influencing the direction of the energy transition.
Aberdeen is a recognised world leader in the development of the hydrogen economy. We were leaders in the boom years of the North Sea and will be leaders in the net zero era.
The university will soon launch a 20-year strategy that connects strongly with our economic context. Our strategy has four strands:
Inclusion
This refers not only to students from all backgrounds but organisations
across the supply chain as well.
In the development of the strategy, we've consulted widely with key players in the region and the industry.
We've engaged with stakeholders across every relevant area from policy to upskilling and will harness the knowledge of operators, infrastructure and technology developers.
Interdisciplinary
Our energy transition centre will be at the forefront of developing the new interdisciplinary financial and commercial models of the future – from energy generation to decommissioning.
International
The centre takes a world view. Aberdeen has a Doha Campus in Qatar and our collaboration with Curtin University in Western Australia is already delivering world-class research.
Sustainability
Aberdeen University has just been ranked fifth in the world, out of more than 500 academic institutions, in terms of our responsible consumption and production.
Aberdeen earned its global reputation during the heyday of the oil industry.
That expertise endures but our focus now is on carbon capture, fuel cells and digitalisation.
We will work with all parties as well as nurturing start-ups and spin-outs.
With the Centre of Energy Transition at the heart of a truly creative, entrepreneurial and innovative ecosystem, the city's status as a global energy capital will endure.
Recommended for you
X

Neodrill inks new deal with Siccar Point for Cambo