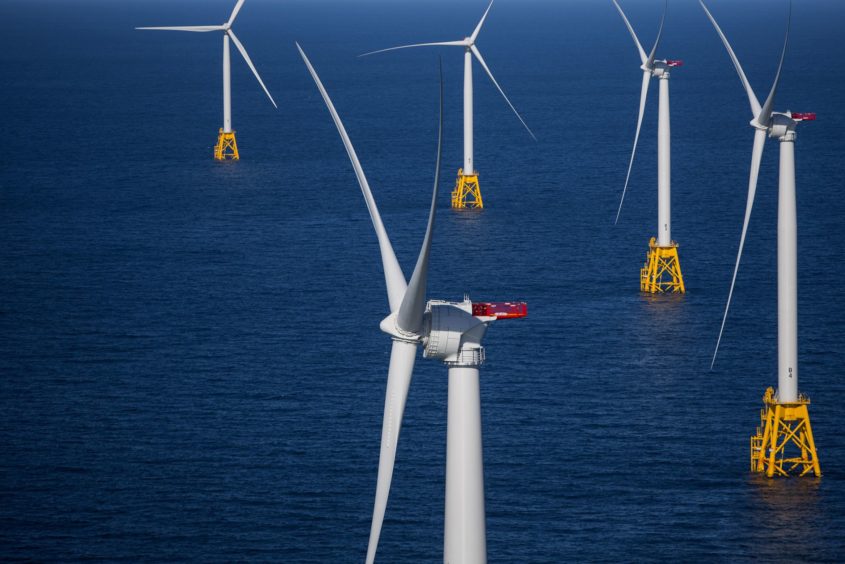 The Danish philosopher Soren Kierkegaard said, "Life can only be understood backwards; but it must be lived forwards."
As we approach the end of another challenging but exciting year many of us will use the festive period to reflect on what it all means for our changing industry.
We continue to emerge from one of the most challenging downturns in our history, however 2019 marked a year of welcome improvements across our sector. Although significant pressures remain on the supply chain, drilling activity is up, operating costs are being maintained and production has increased for the fifth year in a row. CNOOC's Glengorm discovery, the largest North Sea gas find in a decade; Neptune's final investment decision on the Seagull project and the level of planned investment by INEOS in the Forties Pipeline System for 2020 are all a vote of confidence in the future potential of the UK North Sea. We are an industry which continues to transform and reinvent itself in the face of increasingly strong headwinds.
It has been a watershed year, bringing into sharp focus the furore and concern about climate change and the issues that need to be dealt with across society. The Committee on Climate Change report published in May was and is very welcome, providing a comprehensive, rational but challenging approach for delivering net zero by 2050 in the UK and 2045 in Scotland. It recognised the critical contribution that indigenous oil and gas needs to make as part of a diverse energy mix, supporting both the UK's energy sovereignty and moves to a low carbon or net zero economy.
I'm proud that our industry led from the front, issuing one of the first comprehensive industry responses to UK and Scottish government commitments. Roadmap 2035: a blueprint to net zero – developed out of one of the most extensive engagement campaigns in our industry – set out five key areas requiring action from industry, government and regulators. From meeting the UK's energy needs to reducing the emissions of production operations to ensuring our people have the skills we need to successfully pioneer the energy transition at home and abroad, it's a plan we should all be proud of and confident in delivering.
Tangible facts are on the side of this industry. Oil and gas continue to meet over two thirds of our energy demands today and will still meet about a third of the UK's energy needs in future. It's important that we meet as much of this from domestic resources. At the same time, the skills, capabilities and infrastructure of our domestic industry will play a key role in finding the solutions we need to decarbonise our industrial society – whether that's through developing CCUS at scale or realising the full potential of hydrogen.
As we look to 2020, we should be in no doubt that those headwinds will not die down but instead will grow. As the champions of this industry, OGUK is proud to tell our story through facts and evidence as well as by  articulating the compelling and emotional case for having a strong oil and gas industry anchored in the UK which is a key partner in helping achieve net zero.
Sophie Guy-Pearson is lead business advisor at Oil and Gas UK
Recommended for you
X

Saudi Aramco raises $25.6 billion in world's biggest IPO